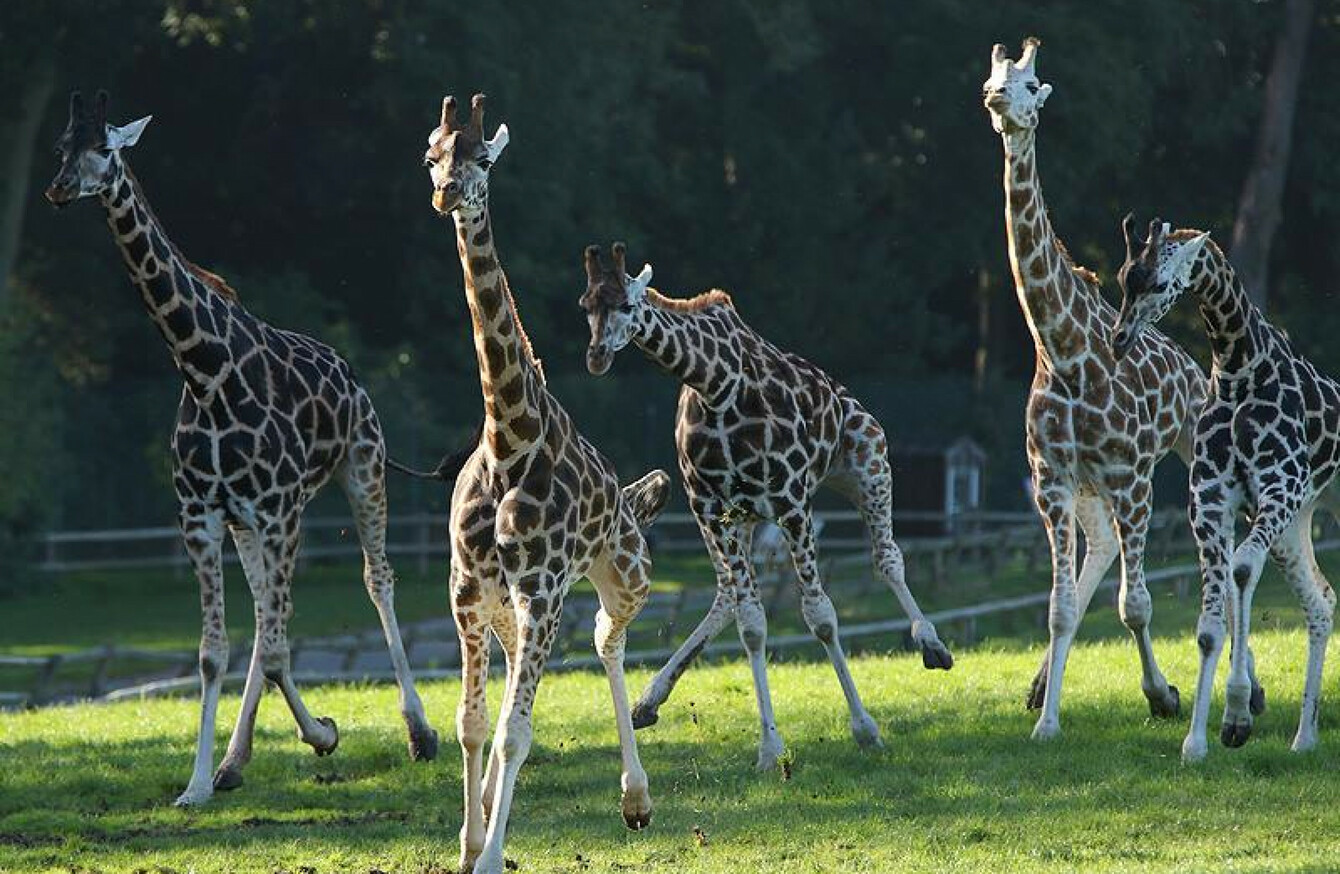 Image: Fota Wildlife Park
Image: Fota Wildlife Park
MOST BUSINESSES BATTEN down the hatches during an economic crash, but at Fota Wildlife Park it's the post-recession period that could prove the biggest challenge.
The head of the park, Sean McKeown, says the attraction proved "recession proof" as it benefited from locals who didn't travel abroad during the crash but still needed something to do with their kids during holiday periods.
Last year, with many families finding themselves with more money to spend, was a true test for the park - and it wasn't all plain sailing.
"From speaking to other attractions here locally, a lot more people went on holidays away from Cork," says McKeown. "Those locals are a big section of our visitors and they went off to Spain and Portugal instead.
"That was driven by the fact they had more income this year and it might have been the first year some people went on a big family holiday for a while."
He adds that the cost of visiting Ireland has made it hard for the park to make up the shortfall in domestic numbers by getting more tourists through the doors.
"It is obvious where our problems lie: we don't have enough of the foundations in the east Cork area, and although we might have a growth in tourism, there is not necessarily the infrastructure to cope.
"There are things to do, but not necessarily the accommodation. We need at least three hotels in the area with the influx of tourists."
Asian sanctuary
In 2016, just over 465,000 visitors came through the gates at the attraction near Cork Harbour – an increase of over 35,000 on 2015.
The spike in visitor numbers helped the park, which operates as a charity, record a surplus of €730,000 on income of €4.3 million for the 12-month period.
The backbone of the lift in visitor numbers over recent years has been the launch of the new Asian Sanctuary.
The 27-acre project was opened in 2015 and cost €4.3 million. It was funded by the park from profits and a €2.5 million bank loan after it failed to secure a grant from Fáilte Ireland.
"We first developed the Sumatran tiger area and that has helped us jump up to 440,000 visitors in 2014. We estimated it would help bring in another 60,000 visitors and that it would pay for itself over two years," McKeown says.
"In fact it was much more successful than we expected. Public interest was high, and we had a particularly good summer that year. The lion cubs came in 2016 and that also gave us substantial growth, and it was also quite good weather-wise in 2016."
Weather
Despite the smaller pool of domestic visitors to pull in and challenges attracting tourists to the area, the park expected another bump in numbers during 2017 – but that's looking less likely now.
At the beginning of the summer McKeown thought it would be the year the park would breach the half-a-million-visitor mark.
A rare Sumatran tiger cub was born in the park in May and, following a public showing in June and July, visitor numbers were up 25%.
"We had expected another spike (in visitors), but our figure will be sort of level with 2016 or slightly down. During the latter part of July, all of August and the first week or so in September the weather wasn't good for us.
"We had no consistent day after day of sunny weather. In one way we're disappointed by the performance during the summer, but at least we are consistently over the 450,000-visitor mark."
Two other contributors to a disappointing year were storms Ophelia and Brian. McKeown says Storm Ophelia didn't cause much structural damage but clearing the 40 trees that were knocked down meant the park had to be closed for three days.
Shelters
Although the park couldn't foresee the damage caused by the storms, McKeown says there are plans underway for more sheltered viewing areas to make the attraction less dependent on weather.
"As part of the Asian development, we have made a lot more shelters and indoor viewing areas," he says.
"This year we have a number of projects that are more about refurbishment and enabling better views of the park through more sheltered areas. It will mean people can still come to the park if it's raining."
McKeown adds that the park is also creating more interactive educational facilities as well where the public will be able to "touch and feel the skull or leg of giraffe".
Fota also has a long-term initiative called Origins in the works – an indoor area that will educate visitors about the first plants and animals on Earth.
"It's a big project that will also include a new restaurant and dining area for conferences and will investment of €8 million.
"We're looking for Fáilte Ireland funding for that – it won't really happen unless that funding is available."
Sign up to our newsletter to receive a regular digest of Fora's top articles delivered to your inbox.
Written by Killian Woods and posted on Fora.ie