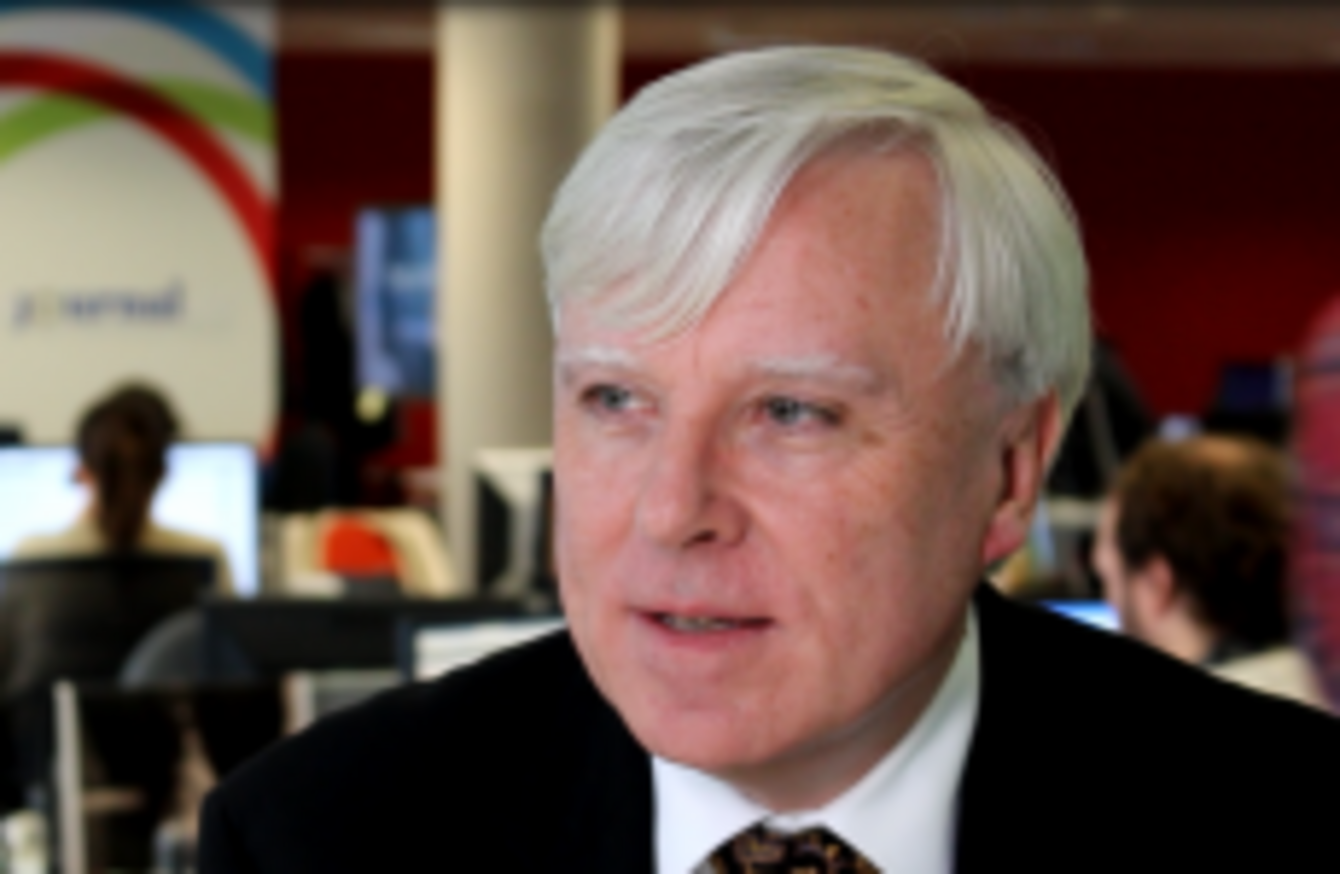 IN PERSON, FRANCIS Brennan is just like how he appears on TV – warm, genial, talking at a million miles a minute, and full of positive sentiments.
It's no surprise, then, to hear that the hotelier and star of At Your Service is the author of a new book about thinking positive.
Counting My Blessings is a memoir-cum-life-guide for people who want a nudge towards thinking about the good stuff in their world.
The book has lots of down-to-earth tips for people who tend to be of the 'glass half empty' mindset – like simply sitting and noticing where you are. It's as though Brennan was practicing mindfulness before it was a 'thing'.
Indeed, Brennan takes time to appreciate his life from the moment he opens his eyes in the early hours.
I overlook the sea, [and] when I pull the curtains back, I say every morning 'And I live here?' I'm so lucky.
His advice is to focus on "the happy things [ahead]", like Christmas or holidays, and work towards that. Though his family joke "you never know anything, you just keep going," he likes to "look upon the happy things and keep going".
Did he ever think he'd be writing a book like this? "Never – I always thought there was a book in me, but I never thought it would be done this way."
A public face
Being so well known and recognisable means that he doesn't always get time to himself. On his way to our office, he was stopped by five people.
"You can be stopped morning, noon and night," he laughed, when asked what it's like to be famous.
"I've been attacked in Addis Ababa and Los Angeles, in Disney – I was there one time and Irish families were there so I was stopped there as well. But I don't mind so much. But I remember [Mick Lally], he said that he found fame 'a little inconvenient at times'. Now that is the best way to describe it."
Does being so recognisable make him feel self-conscious? "I smile and say thank you," he said, clearly tickled by having fans.
He draws a comparison to the experience of boy bands like One Direction, and how their members are incredibly young when they're thrust into the limelight.
"I admire them a lot, all those Boyzones and Westlife, they gave up a lot for the public. Fame is not easy, no. You have to be a special kind of person to handle it."
Starting young
Brennan bought the five-star Park Hotel in Kenmare when he was just 27, and has built it up to the incredible success it is today.
Speaking to TheJournal.ie, he said that life hasn't always handed him things on a silver platter, but he refuses to focus on the negative.
In this video clip below, he explained how his father taught him the value of hard work. A grocer in Stepaside, he worked 12 hours a day, seven days a week. "We're all the same, we're all good goers," said Brennan of his family.
I'm always delighted to go to work. And thankful I have a job. I just took chances and they all worked, and then hard work made it pay off.
Source: Video TheJournal.ie/YouTube
A question of faith
One thing that also contributes to his positive mood is his faith. Brennan has a strong faith and, when he travels, he tries to make sure he visits a church.
But as he explains in this video below, his faith is a personal thing, and he's not concerned with what people think of it.
Source: Video TheJournal.ie/YouTube
Part two of our interview with Francis Brennan, where he describes how he was told he would never walk again, will be on TheJournal.ie tomorrow at 8.30am.
Counting My Blessings, published by Gill and Macmillan, is out now.