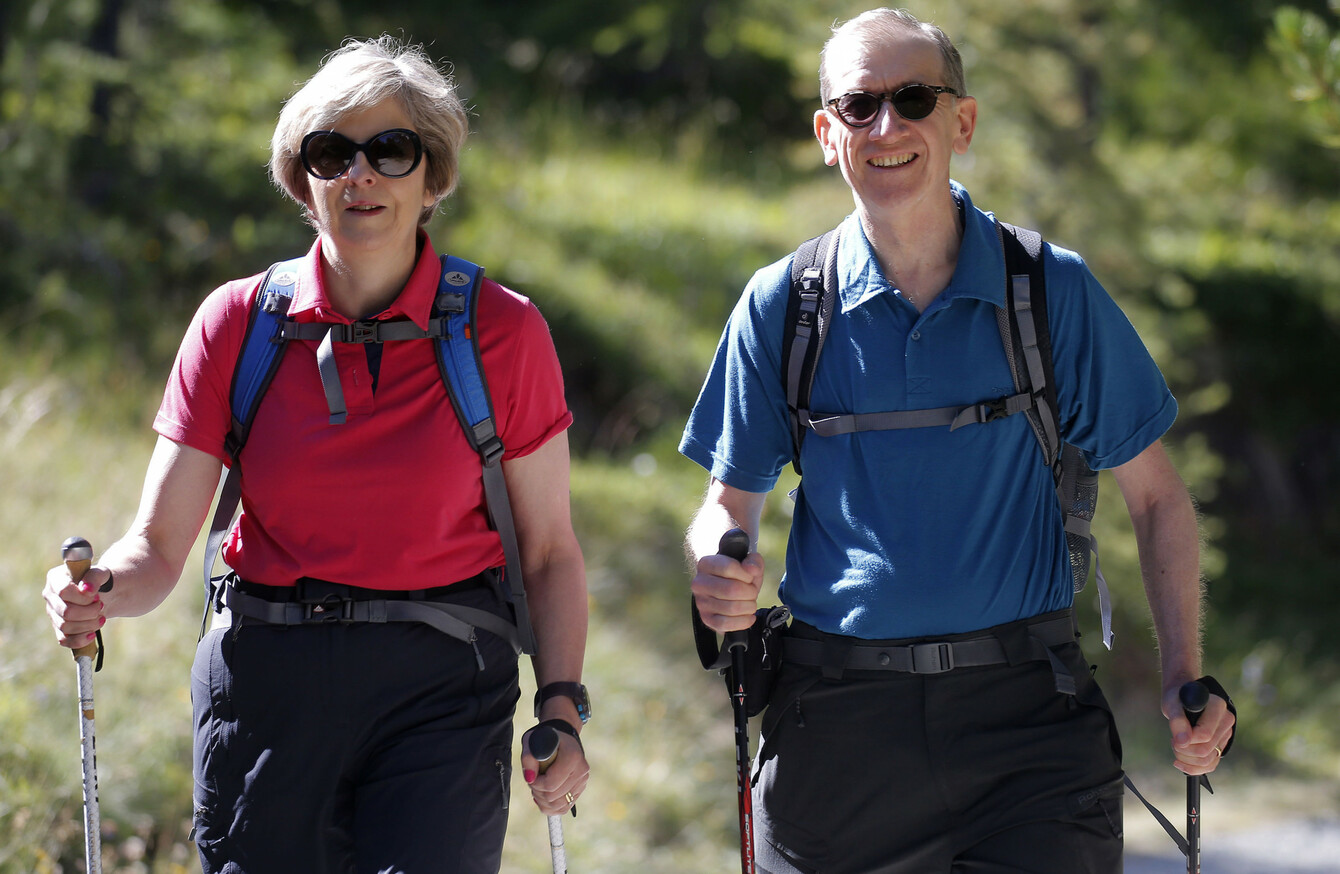 British Prime Minister Theresa May is currently on a walking holiday in the Swiss Alps with her husband Philip. (File photo)
Image: Marco Bertorello/PA Images
British Prime Minister Theresa May is currently on a walking holiday in the Swiss Alps with her husband Philip. (File photo)
Image: Marco Bertorello/PA Images
A SPOKESPERSON FOR British Prime Minister Theresa May has said that the freedom movement of EU citizens to the UK will end in March 2019.
The comments were made to the Reuters news agency and place a timeline on one of the biggest questions that have been thrown up following the UK's Brexit vote.
May herself is currently on vacation so the comments are not directly attributed to her.
In her absence, the British government appeared divided on the issue over the weekend with trade secretary Liam Fox clashing with finance minister Philip Hammond about the free movement of labour once the UK leaves the EU.
Fox said the cabinet had not agreed a deal on immigration once the UK is out of the European Union.
Hammond, however, said on Friday that there was "broad acceptance" in cabinet of a post-Brexit transitional period, extending current freedom of movement arrangements for up to three years.
This latest statement from Downing Street would suggest that free movement would end when the UK completes the planned two-year process of leaving the union.
Theresa May previously pledged that any travel changes would not affect Ireland and that Irish citizens would continue to enjoy freedom of travel to the UK.
- With reporting by © – AFP 2017