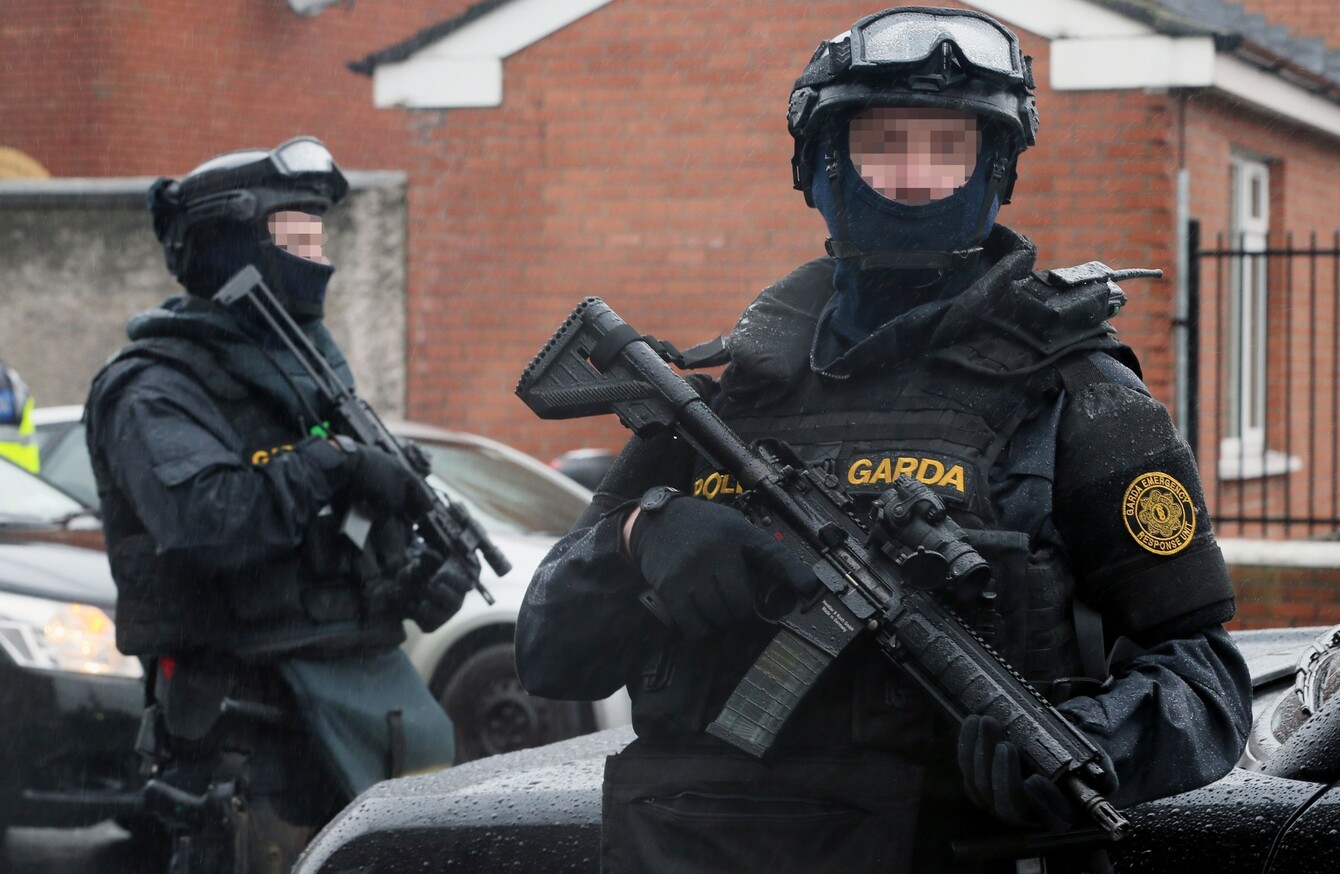 Image: Niall Carson
Image: Niall Carson
OVER 8,000 LINES of inquiry have been investigated by gardaí since the Kinahan-Hutch feud erupted in February of this year.
Specialist officers have been working round the clock to bring the major players on the gangland scene to justice.
Ten people have lost their lives since the murder of Gary Hutch in Spain in 2015.
Since the Regency Hotel attack in February of this year where Crumlin criminal David Byrne was killed, gardaí have:
Made 44 arrests in relation to gangland killings
Seized 22 firearms
Investigated over 8,000 lines of inquiry
Conducted over 11,500 checkpoints
Examined thousands of hours of CCTV footage and mobile phone traffic
This year, gardaí were given an extra €55 million so that additional overtime could be given to officers investigating the criminal underworld.
Next year, a further €88.5 million has been secured to spend on overtime. Justice Minister Frances Fitzgerald said that this cash injection "will facilitate the continuation of large-scale policing operations, including those targeting gangland crime, burglary and terrorist activities".
Gangs
Fitzgerald said: "The response to gang-related violence and crime is ongoing and must remain adaptable to changing circumstances. I remain in close contact with the Commissioner and I will continue to provide every support possible to enable An Garda Síochána face down the threat posed by violent criminal gangs."
Last week's murder of Noel Kirwan was a new departure for the Kinahan cartel. Kirwan, a man who had left the world of crime decades previously, was targeted for two reasons: he was a close, personal friend of Gerry The Monk Hutch as well as the fact that he had openly argued with a key lieutenant of the Kinahan cartel over the bloodshed prior to the shooting.
Gardaí believe Kirwan was shot by an experienced gunman who has carried out a number of shootings on behalf of the international cartel. Gardaí are continuing to carry out surveillance details on a number of high-profile criminal figures linked to the gang.
There are also fears that Kirwan's funeral could become a flashpoint for violence. A significant security operation will be put in place for his funeral which is expected to take place later this week.
Officers have also handed out a number of new  garda information messages (GIM) in recent weeks.
A GIM is a document which gardaí must serve to people when they receive information that their lives might be at risk. The notices have been handed to family members of the Hutch gang as well as associates of some of the murdered men.