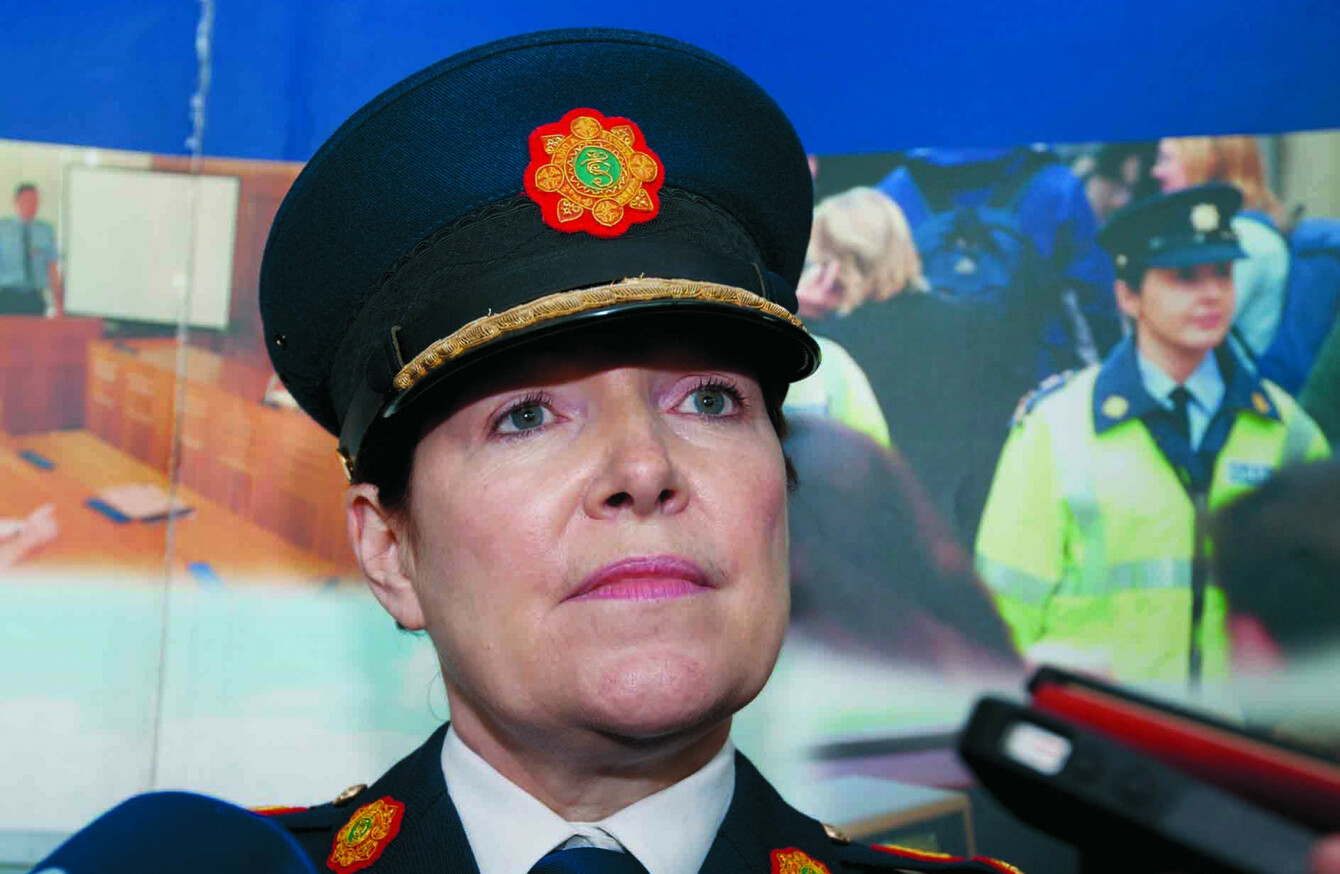 Nóirín O'Sullivan stepped down from the role of commissioner in September.
Image: Eamonn Farrell/RollingNews.ie
Nóirín O'Sullivan stepped down from the role of commissioner in September.
Image: Eamonn Farrell/RollingNews.ie
THE GOVERNMENT IS expected to approve a bumped up pay packet to attract "a candidate of the required calibre" to the vacant role of Garda Commissioner.
Former commissioner Nóirín O'Sullivan retired from the position in September and Donal O' Culáin has been in the role of Acting Garda Commissioner since her departure.
Justice Minister Charlie Flanagan today formally requested that the process be begun to appoint a permanent successor to O'Sullivan.
The selection process will be undertaken by the Public Appointments Service at the request of the Policing Authority. The eventual appointment will be made by the government.
The search is expected to last for six months and the person selected will not be required to have policing experience to take up the role.
"The overriding concern must be to ensure that the best candidate is selected to lead An Garda Síochána," the minister said today.
This requires that the process attract the widest possible field from a broad range of backgrounds. It is for this reason that the government has agreed that there should be no bar imposed in terms of nationality, or indeed, previous experience of policing.
Flanagan said that the successful candidate "will be required to implement a major strategic reform agenda".
While the individual my not necessarily come from within Ireland or the force itself, should they accept the position they will be required to swear an oath of allegiance to the constitution in the same manner as other garda members.
The remuneration package for the successful candidate has not yet been finalised but it is understood that the current salary of €180,613 is to be increased.
By comparison, the Chief Constable of the PSNI has a basic salary of €228,474.
"In relation to the terms and conditions, the minister said that the Policing Authority had provided advice in relation to the remuneration package that would be required to attract a candidate of the required calibre. The government accepted that advice in principle," the Department of Justice said in a statement today.