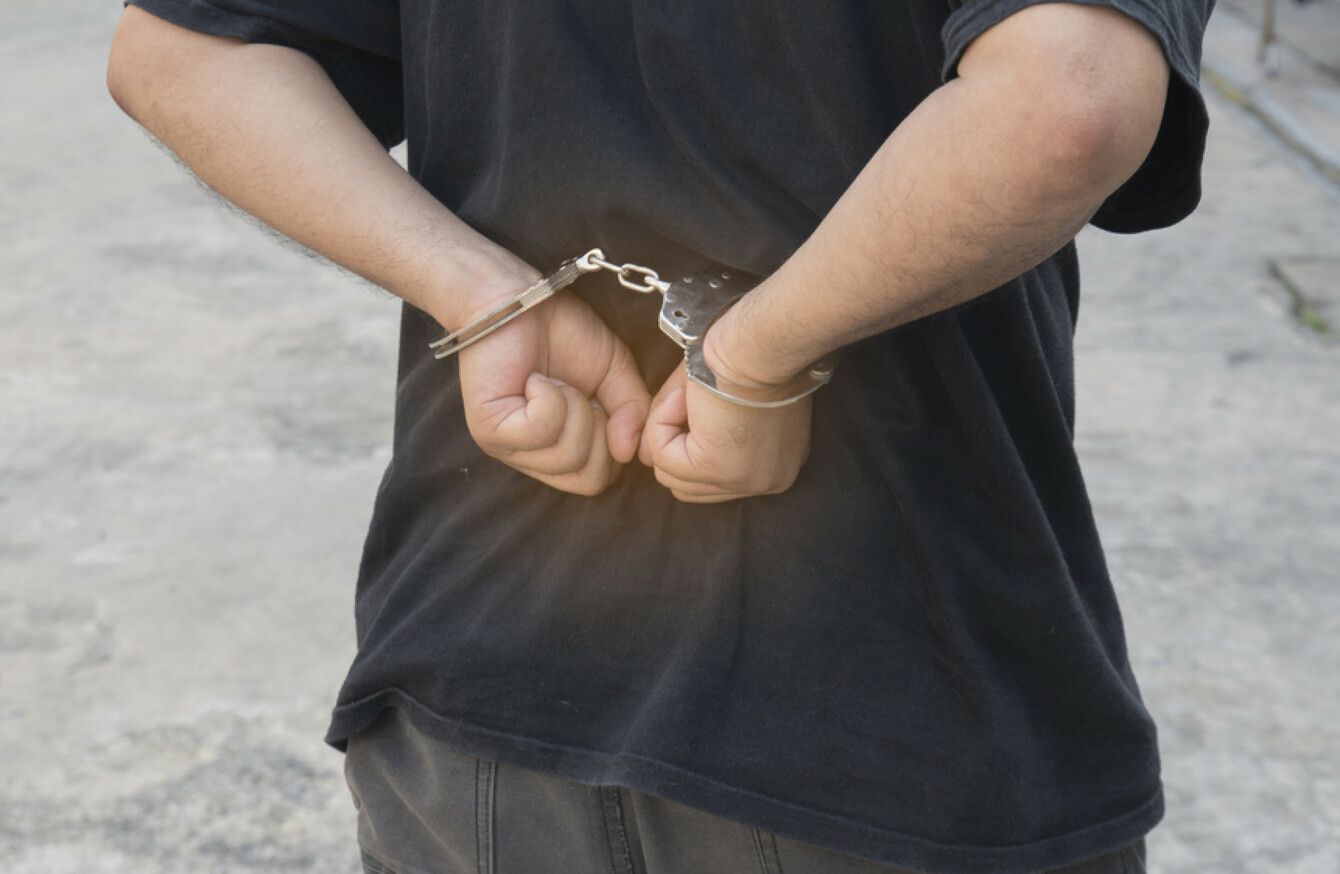 Image: Shutterstock/Kayasit Sonsupap
Image: Shutterstock/Kayasit Sonsupap
SENIOR GARDAÍ HELD a meeting at Garda HQ earlier this week to discuss what sources have described as a "massive failure" in the juvenile prosecution system.
It emerged at a meeting between Garda management and the Policing Authority last month that almost 13,000 criminal offences by young people may have gone unprosecuted due to problems with the logging system.
A major audit of 22,000 cases is now being carried out into the Juvenile Diversion Programme scheme after it emerged that a significant number of young people may have wrongly escaped prosecution.
The internal review has seen a number of sergeants and inspectors removed from the frontline to deal with this latest crisis.
The lack of frontline sergeants is already at crisis point, meanwhile, according to garda representative body AGSI.
Senior gardaí met at the force's Phoenix Park headquarters in Dublin on Tuesday to discuss the issue and the potential fallout from the looming controversy.
What is the Juvenile Diversion Programme?
The original aim of the Juvenile Diversion Programme was to help prevent young offenders in Ireland from entering into the full criminal justice system.
Instead of a criminal conviction, the young person was given the chance to admit to their crime as part of the scheme and is offered one of a range of options to make amends.
Specially-trained garda Juvenile Liaison Officers (JLOs) are assigned to work with them.
Once the young person admits responsibility for their actions, an action plan is created – this can include apologising to the victim of their crimes, offering money to them, imposing curfews on the offender or ensuring they participate in sporting or other recreational activities.
In an interim assessment given to the Policing Authority last month, three failings were identified:
Referrals being left in drafts preventing them from being processed in a timely manner;
Referrals not being assigned to a juvenile liaison garda;
A significant lack of follow-through to prosecution for those who refused to engage.
Assistant Commissioner Pat Leahy last month told the authority that the force was attempting to figure out how thousands of offenders were effectively getting away with their crimes.
There were cases where, after a prolonged period of attempted engagement by the JLO, the young offender has refused to work with the officer. In other cases, the young person has been deemed unsuitable for the programme.
In the past, these young people were placed on a centralised list which gave gardaí blanket approval to proceed with their prosecution.
However, that system was then changed so that individual JLOs had to contact the original arresting garda informing them that the scheme was not working out and that they should go ahead with prosecution.
The way the system was created meant that a referral had to be done for each offence, for each offender – effectively creating a substantial workload for officers.
Sources say that the system became unworkable and ground to a halt. The offenders' cases lingered until a point where their offences could no longer be prosecuted as they exceeded the statute of limitation.
Leahy said he was aware of the human impact these failings may have had, telling the authority last month that "the significant risk is you've a victim and you've a child". He acknowledged that further crime may have been committed in the period of "inactivity" by gardaí. The assistant commissioner also said there may be disciplinary proceedings arising out of this investigation.
'Got away with it'
Policing Authority chairwoman Josephine Feehily said at last month's meeting: "Young people who were accepted into programme and who agreed to go into the programme and accept the strictures of the programme received a particular kind of treatment.
"And the ones who didn't – because they weren't suitable in many cases, because they were more serious crimes or perhaps because they were recidivist, got away with it."
Assistant Commissioner Leahy assured the authority that gardaí were working to remedy the legacy cases.
Sources told TheJournal.ie that An Garda Síochána's new case management system now sets timelines and sends reminders to investigating officers for these kinds of actions so they cannot forget.
The latest available report into the diversion programme is from 2016. It found that there were a total of 1,250 children deemed unsuitable for the programme in 2016. This is down 15% on the 2015 total of 1,479 – based on most recent referral received.
The crimes committed by these juveniles which resulted in a JLO referral included rape, sexual assaults, assaults, thefts from the person, threats to kill, burglary, arson, serious road traffic offences among others. However, it is currently unknown which crimes were not prosecuted.
Senior gardaí will again appear before the Policing Authority today, but the Juvenile Diversion Programme audit is not on the agenda.
A spokesperson for the gardaí said there is an ongoing review in relation to the Juvenile Diversion Programme and that a "full media briefing will take place when the final report is issued and it is envisaged that this will take place in October".
With reporting by Daragh Brophy