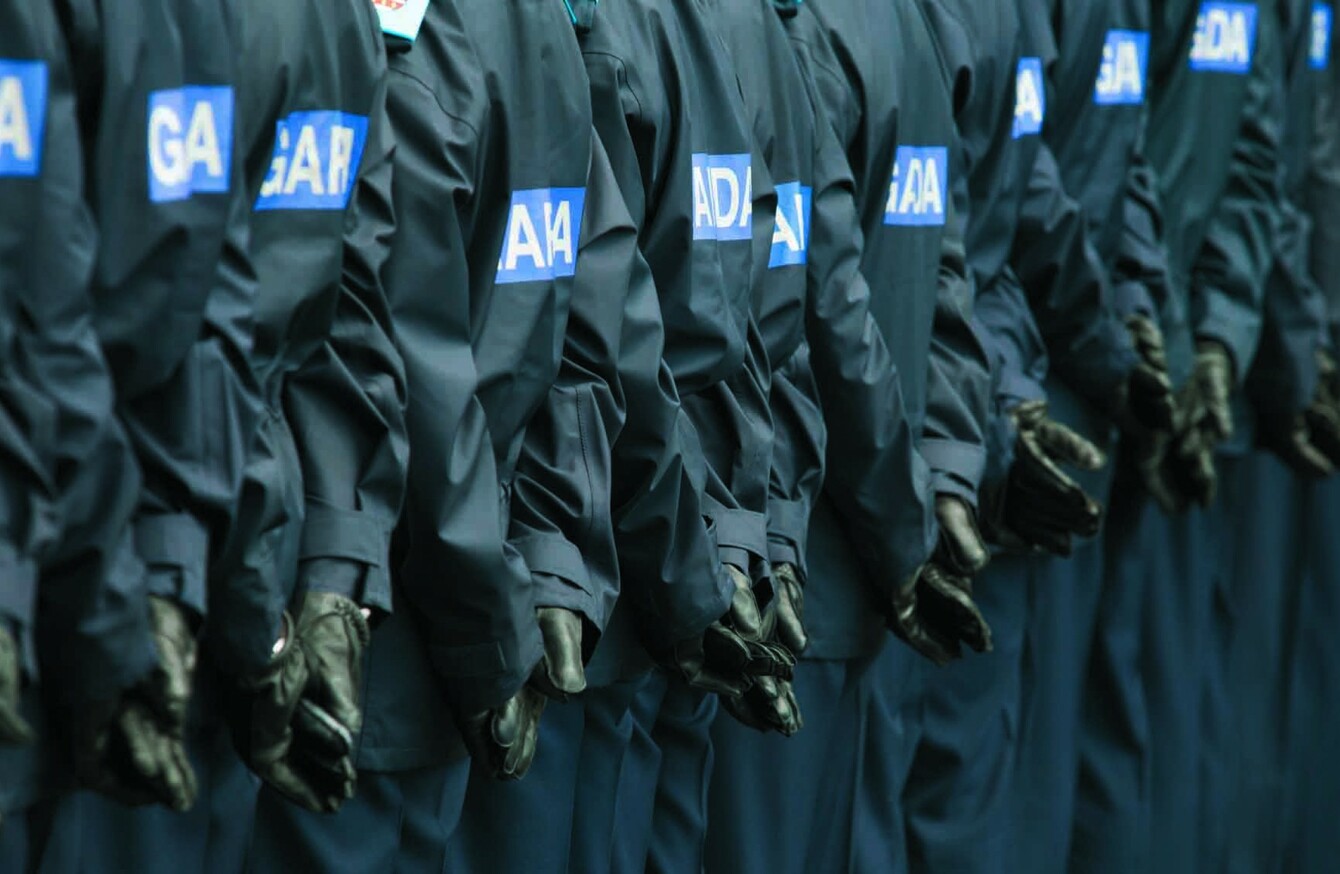 Non-emergency calls in and out of stations were recorded.
Image: Eamonn Farrell/RollingNews.ie
Non-emergency calls in and out of stations were recorded.
Image: Eamonn Farrell/RollingNews.ie
JUSTICE FENNELLY'S REPORT into the recording of telephone calls at garda stations was published yesterday.
It detailed how non-emergency calls in and out of garda stations throughout the country were recorded from 1980 right through to a number of years ago.
The decision to record the calls was not one taken directly, but rather as a result of upgrades to the recording of 999 calls.
Nevertheless, the systems were updated over the years and funding was approved, so the report questions how the recordings could have continued for so long.
Here are six failures that led to this happening.
No policy
The report points to a failure to draw up any rules or procedures governing the operation and management of the recording system. It describes this as "surprising and unfortunate".
At the time of installation, several technicians expressed surprise at the absence of any policy. Others were concerned at the lack of proper training.
No communication
Fennelly points to a failure of communication between garda management and stations. This meant local superintendents did know stated garda policy about telephone recordings.
As no directive or circular concerning telephone recording was issued from Garda HQ, there was nothing, in principle, to stop superintendents and chief superintendents in the divisions from requesting additional lines to be connected to the recorder where they saw an operational need to do so.
No oversight
The commission found that there was never any statutory authority that could consider the installation, operation or use of telephone-recording systems at garda stations.
In fact, no authority was ever mooted:
At no stage has any member of, or anyone on behalf of, An Garda Síochána suggested to the commission that any such authority existed.Indeed, as noted in the Interim Report of the Commission… the reaction of the former Garda Commissioner, on learning of the existence of the practice of recording non-999 calls, was to issue an immediate instruction that it was to cease forthwith.
No learning from past mistakes
The report found a specific failure to consider the lawfulness of phone recordings in light of the much publicised illegal phone tapping of journalists Geraldine Kennedy and Bruce Arnold in 1982.
In the case of Kennedy and Arnold v Ireland, these acts had been held to have been a violation of the constitutional right to privacy of the journalists concerned.
#Open journalism No news is bad news Support The Journal

Your contributions will help us continue to deliver the stories that are important to you

Support us now
No clear use
Post-1995, after equipment was purchased that allowed for the recording of multiple phone lines at garda stations, no decisions were made on:
What lines were not to be recorded? Who could authorise the addition or removal of lines from the recorders? For how long tapes containing recordings were to be kept? Whether and when recordings should be destroyed?
No understanding
The report also pointed to a failure of local superintendents to understand exactly what lines in the station would be recorded by multi-line recording equipment:
As described elsewhere in this report, this arrangement was approved by chief superintendents, IT and telecommunications, in circumstances where he failed to understand that he was, in fact, approving the recording of the main number for each divisional station.
It wasn't just local gardaí though, the commission also found that high-ranking gardaí also failed to understand control rooms in local stations didn't just take 999 calls, but other calls as well:
It emerges from a general view of all the evidence heard by the commission that there was a great deal of confusion, amounting to ignorance, at the highest level in An Garda Síochána as to what lines were recorded in divisional tations outside the Dublin Metropolitan Area.Most strikingly, some of the key witnesses believed that the Control Rooms at Divisional Garda Stations received only 999 calls. They failed to appreciate, as appropriate inquiries would have disclosed, that these Control Rooms also received all calls to the main station number.
In a statement last night, An Garda Síochána welcomed the report and promised to act on it.
"There will now be a detailed examination of the report and where any organisational issues are identified they will be addressed as quickly as possible," the force said in a statement.