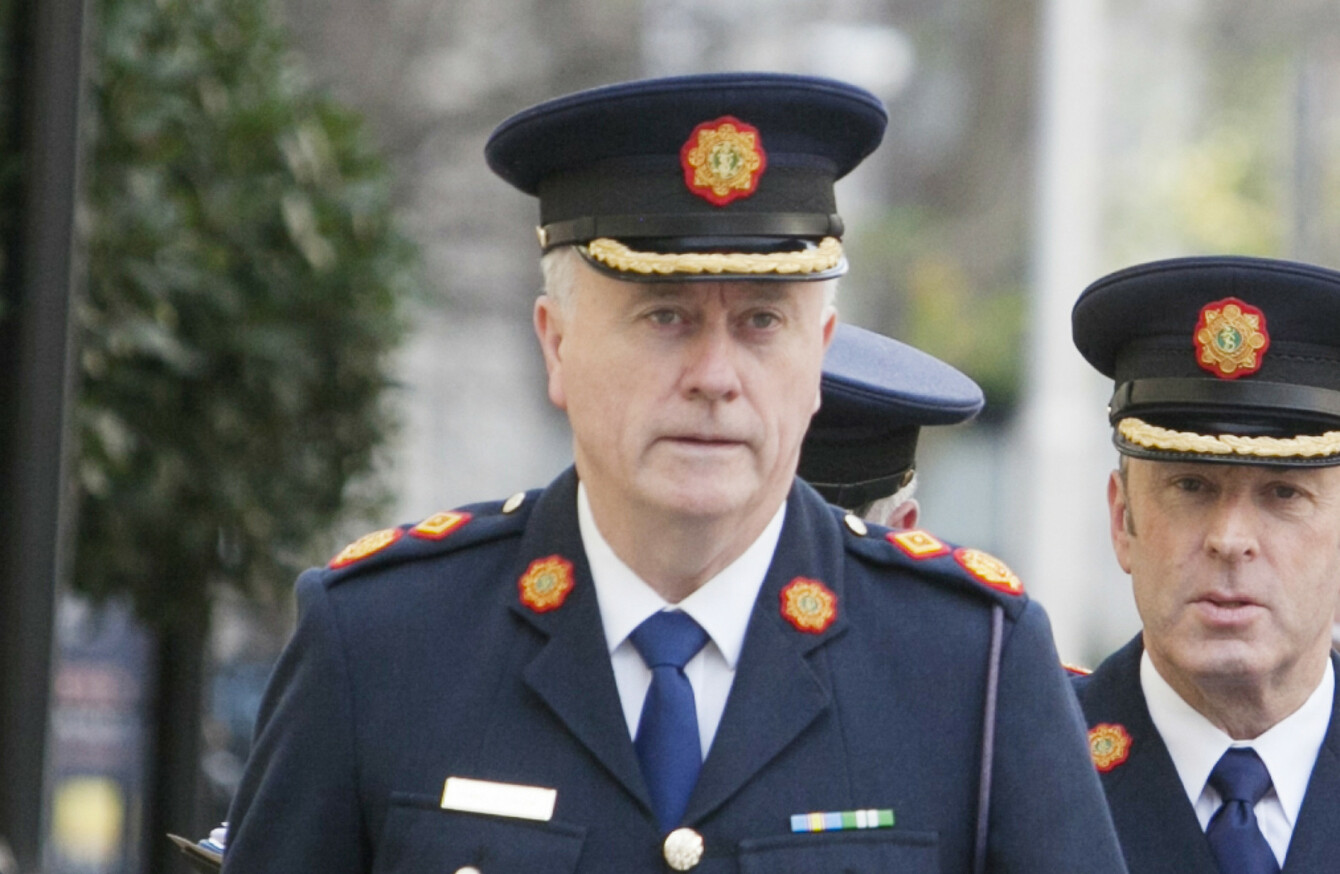 Acting Garda Commissioner Dónal Ó Cualáin.
Acting Garda Commissioner Dónal Ó Cualáin.
ACTING GARDA COMMISSIONER Dónal Ó Cualáin is to be asked to come before the Oireachtas Public Accounts Committee (PAC) to explain what methodology was used in the decision to re-open a number of garda stations.
At the committee's first meeting of the new Dáil session, members expressed their anger that the gardaí had yet to supply them with the criteria. 

In June, Minister for Transport and Sport Shane Ross confirmed that Stepaside Garda Station will reopen. Ross has made the reopening of the station a key plank of his local platform. It is one of 113 stations closed since 2011.
Sinn Féin's Mary Lou McDonald said there must be some criteria behind the reopening of some stations, including Stepaside, adding that the matter was raised with the now acting commissioner in July.
She said the committee is entitled to the data, facts, figures and rationale used in the decision-making process as to why some Garda stations should be reopened.
Criteria for opening stations
"We are entitled to that information and there is no reason for the Garda to fudge or delay on the matter. What criteria were applied and how was the decision arrived at to recommend the reopening of Stepaside Garda stations as against other Garda stations?
"I do not understand the reason the Garda could indicate there would be no problem with the committee having that information, yet we received correspondence in August indicating we could not have it," she said.
The deputy leader of Sinn Féin said it would not be good for the gardaí to continue "with their policy of evasion or duck and diving as regards their interaction with the Public Accounts Committee. Clearly some criteria were applied to arrive at these decisions and we want to see them".
Catherine Murphy of the Social Democrats said there must have been some rationale for reopening Stepaside Garda station.
#Open journalism No news is bad news Support The Journal

Your contributions will help us continue to deliver the stories that are important to you

Support us now
"If not, a political decision was made to open a particular Garda station. If there was such a rationale, even for Stepaside Garda station, let us see what it was," she said.
"Let us be quite frank about this issue. We all smell a rat. According to the transcript of the relevant meeting, the then assistant commissioner and now acting Commissioner stated he would provide the committee with the information we sought. He was speaking ad libitum when he indicated there would be no problem providing the information. As acting commissioner, he is now the most senior garda in the country," said Labour's Alan Kelly, adding:
As we all know, criteria must be applied in making such decisions. The letter or piece of paper containing two paragraphs that we received is utterly disingenuous. It is a borderline political response because it answers questions that were not asked and avoids the issue on which all of us want answers, namely, the criteria that must have been applied when the decision was taken to reopen certain Garda stations.
If criteria were not applied, a political decision was taken for the benefit of a certain individual who sits at the Cabinet table. The committee must see the criteria…
He made a very clear commitment to me and the committee that there was no problem and went so far as to say, when I asked him, that it would be reasonable to expect it in a day or two. What happened between then and now? It is not good enough for him as acting Commissioner to imagine he is going to play a game of cat and mouse with us.
"It is all about public money," said Kelly.
PAC chairperson Sean Fleming said he would write to the acting commissioner asking for a copy of the Garda report on the matter by Friday evening.
The committee will also write to the acting commissioner to request he appear before the PAC next Thursday.