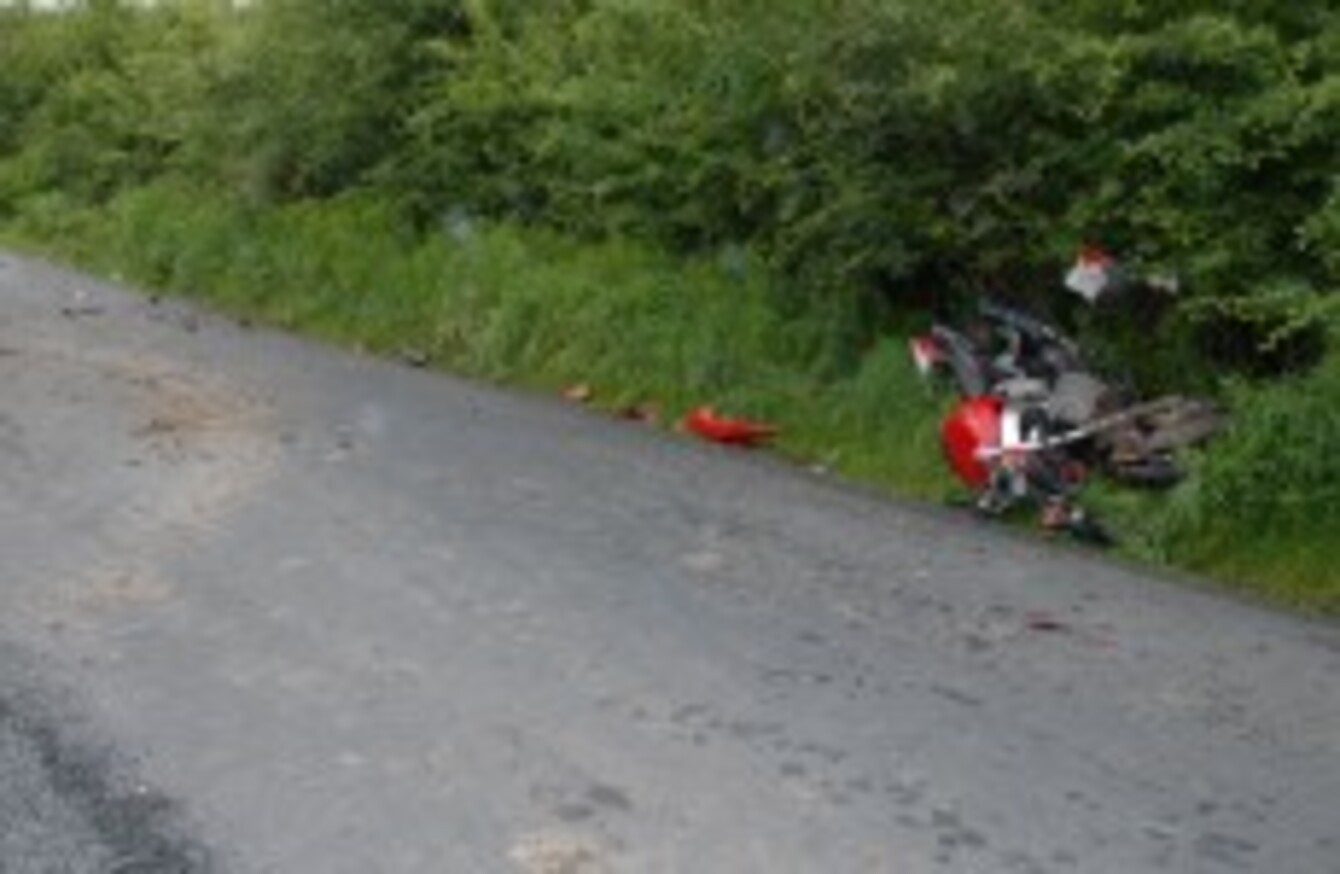 Gardaí released this image of a bike involved in a fatal crash to illustrate the rising death toll on our roads
Image: Garda Press Office
Gardaí released this image of a bike involved in a fatal crash to illustrate the rising death toll on our roads
Image: Garda Press Office
SEVEN MORE PEOPLE have lost their lives on Ireland's roads this year, putting the country on track for a first rise in road deaths since 2004.
118 people have died on the roads up until 3pm today, 7 more than the same time last year. Overall, 162 people were killed on the roads last year, marking the lowest number that the state had ever seen.
However, after an August bank holiday in which five people died, the numbers have risen. Already this year, the number of motorcycle riders who have died, 17, has surpassed 2012′s whole year total of 16.
Garda chief superintendent Michael O'Sullivan said that the key factor was excessive speed.
"There is no doubt that excessive or inappropriate speed plays a significant factor in collisions, and in particular what happens to those involved. We know from our analysis that 4 out of 5 fatal road traffic collisions are occurring on roads with a speed limit of 80km/h or more."
Up until the end of June, 95,820 had been caught speeding, while 4,542  had been caught drink-driving.
O'Sullivan said that the only way to reverse the trend, was for individuals to take responsibility.
"If we fail to work together and reverse the increase in fatalities showing to date in 2013, we could ultimately be facing an increase in road fatalities for the first time in eight years.
Every road fatality brings devastation and heartbreak to the families and friends of those involved.