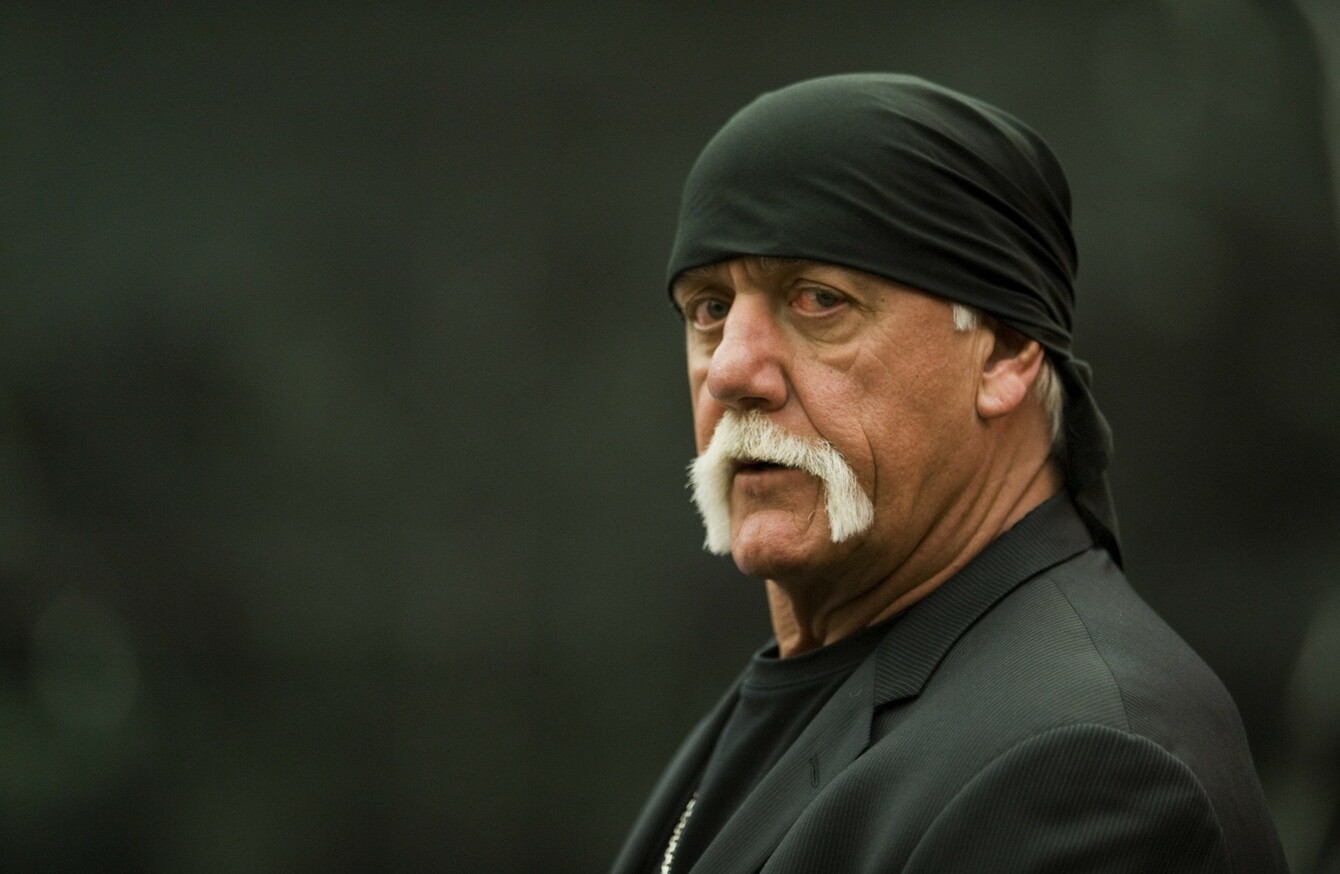 Hulk Hogan pictured arriving at court in Florida in March
Image: AP Photo/Steve Nesius, Pool
Hulk Hogan pictured arriving at court in Florida in March
Image: AP Photo/Steve Nesius, Pool
GAWKER MEDIA FILED for bankruptcy protection today after being slammed with a $140 million (€124 million) judgment for releasing a Hulk Hogan sex tape in a lawsuit bankrolled by a Silicon Valley billionaire.
Following the bankruptcy filing, the embattled US media group said it had reached a deal to sell its seven brands to publishing group Ziff Davis.
The filing in New York follows a jury award earlier this year for releasing a tape of pro wrestler Hogan having sex with a friend's wife.
The case drew even more attention when Silicon Valley titan Peter Thiel acknowledged that he had helped fund the litigation and others against Gawker, with whom he has feuded for years since it "outed" him as homosexual.
The filing in federal bankruptcy court in New York lists assets in a range of $50 million to $100 million, and liabilities between $100 million and $500 million.
It seeks protection of its assets under Chapter 11 of the US bankruptcy code.
The Gawker statement offered no financial details but said the media assets would be sold "free and clear of legal liabilities and maximise value for all stakeholders."
It said the sale will be conducted through a bankruptcy court supervised auction, in which other bidders may also participate.
"Gawker Media Group is putting its properties up for sale after a coordinated barrage of lawsuits intended to put the company out of business and deter its writers from offering critical coverage," the statement said.
Gawker founder Nick Denton said in the statement: "We are encouraged by the agreement with Ziff Davis, one of the most rigorously managed and profitable companies in digital media."
The developments have highlighted the no-holds barred approach of Gawker, but also raised questions about powerful interests aiming to silence the media.
Thiel said last month he was working with lawyers to find and help "victims" of Gawker Media, whose Valleywag site in 2007 revealed he is homosexual. "It's less about revenge and more about specific deterrence," Thiel told the New York Times.
German-born Thiel was a founder of the online payments firm PayPal, and served as its CEO before it was sold to eBay. He was also an early investor in Facebook and has been active in venture investing in Silicon Valley.
Pierre Omidyar, the founder of eBay and the online news group First Look Media, has indicated he was willing to help Gawker's defense.