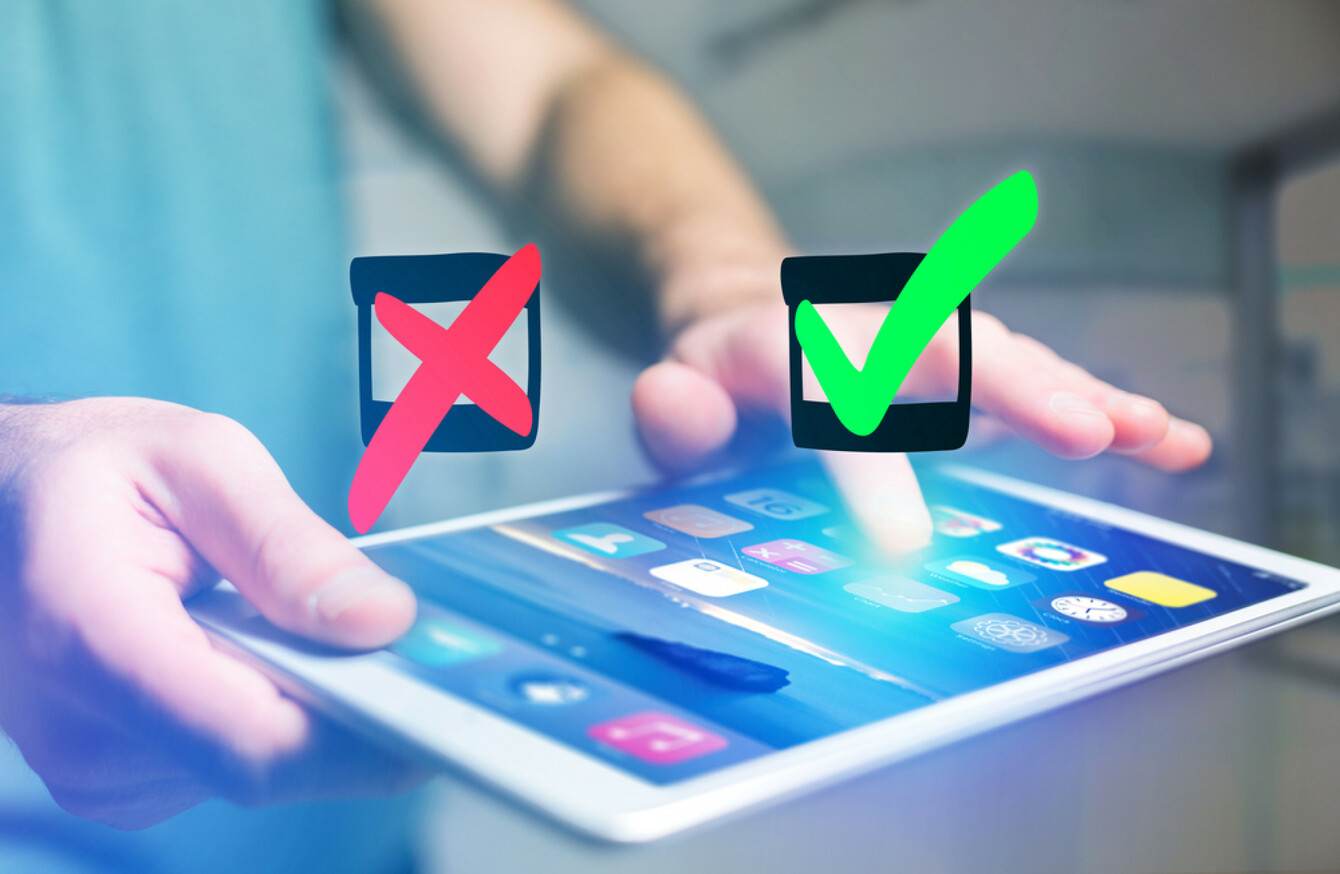 Image: Shutterstock
Image: Shutterstock
YOU MAY BE wondering why, all of a sudden, you are seeing emails in your inbox from websites, asking if it is okay for them to keep sending you messages.
This is because the deadline for compliance with the European Union's General Data Protection Regulation (GDPR) is fast approaching – it comes into force on 25 May.
What is GDPR? 
GDPR first came into being nearly two years ago and is mandatory. Businesses throughout the EU had two years to update their data protection procedures and laws to fall in line with the new regulation.
It means companies, including those based outside the EU but processing personal data from within it, will have to be particularly careful about how they collect and share a person's data.
It also strengthens a person's rights regarding how their personal data is requested and used.
So why the emails?
GDPR is far more strict than current regulations and it means companies have to ask you for specific permissions if they want to, for example, add you to a mailing list. They also have to make clear to you what nature of data they retain and make use of.
This does not only apply to email sign-ups after 25 May, it applies to all existing email subscription lists. Some websites may already have asked for your consent in the past in a way that is compliant with the legislation. If they have, they do not need to contact you again.
However, any website that has not done it in a GDPR-compliant manner in the past must get in touch before the deadline and ask you to opt in.
These emails usually contain a link for you to click into to confirm that you give your consent to being contacted by the website.
Here are a couple of examples:
#Open journalism No news is bad news Support The Journal

Your contributions will help us continue to deliver the stories that are important to you

Support us now
Other emails may ask you to "click through to update your profile", bringing you to a page that will ask permission to send you information in the future.
Make sure you check the email address of the sender and the web address of the click-through button (by hovering over it without clicking on it and looking at the thin bar at the bottom of your browser) to ensure the source is legitimate.
You may also be asked to specify your interests in relation to subscription emails from that provider. Read the emails and the websites you click through to carefully before you give consent.
Companies must then keep a record of the consents from subscribers.
What happens if companies aren't GDPR compliant?
The punishment for companies in breach of GDPR after 25 May is a maximum fine of €20 million or up to 4% of their turnover for the previous year, whichever is higher.
Another reason these types of emails may be flooding your inbox this week.