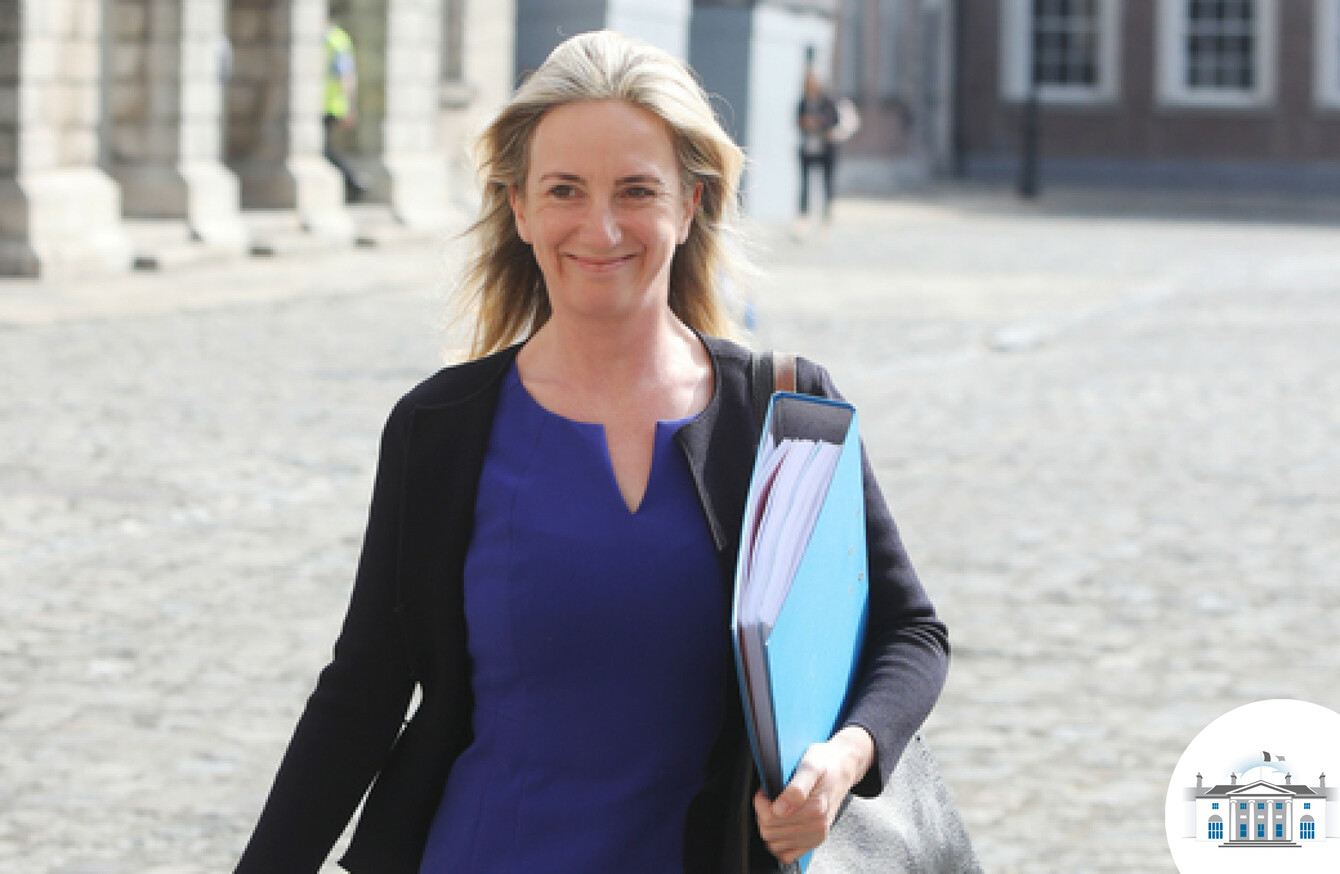 Gemma O'Doherty arriving at the Disclosures Tribunal earlier this year.
Image: Leah Farrell via Rollingnews
Gemma O'Doherty arriving at the Disclosures Tribunal earlier this year.
Image: Leah Farrell via Rollingnews
GEMMA O'DOHERTY  has said that she hopes "some fine independents" in the Dáil and Seanad will nominate her to run for the presidency.
The journalist launched her tilt at the Áras with a lengthy Facebook post yesterday in which she asked those who support her candidacy to lobby their representatives to help her get on the ballot.
To get a nomination for the presidency, a potential candidate must have the support of either four country councils or 20 members of the Oireachtas.
Speaking on The Neil Prendeville Show Cork's Red FM this morning, O'Doherty said that she is hoping to get on the ballot via the Oireachtas route.
"I'm calling on the public who support my message to call on their public representatives to support me and 20 is the number. So I hope that if people believe in what I'm saying, and believe that I mean it, that they will give me their support," she said.
I don't expect the mainstream parties to support me obviously, but we have some fine independents in Dáil Éireann and the Seanad and I think my message will be fairly similar to theirs, so I'm hoping they will step up and get behind this.
Outlining her plans for the presidency, O'Doherty said that Ireland was heading for "catastrophe" and that she feels "corruption and greed" are to blame.
O'Doherty said that, while the presidency alone cannot fix these things, she would use it as a symbol to show how things should be done.
People will say to me 'the presidency has no power', I utterly refute that because I believe the presidency can set standards for the sort of society we want to live in and it can send out a very strong message on behalf of the people about the type of democracy that we want.
"I certainly can't fix it on my own but I really believe that a large majority of people want it fixed, and I'm pleading with them now to step forward and say that we are demanding a new way of doing things. And if we can do this through the symbolism of the presidency, well let's do it."
And that is why I have made the decision to stand forward because I feel that there is so much suffering going on throughout country at the moment it has become intolerable and it's so unnecessary.Really I decided to stand because I believe that most of our problems in Ireland come down to corruption and greed and the fact that the tiny elite have been in control of this country for far too long and the majority are suffering as a result.
O'Doherty went on to highlight the housing crisis and said that there wasn't homelessness during the recessionary period in the 1980s.
"I grew up in the eighties in Dublin and we were going through a pretty bad recession then, an awful lot of emigration, but we never had homelessness no matter how bad things were," she said.
And I never thought in my lifetime, as we've start in the new century and the new 100 years of our country, that we would be facing this problem. It's absolutely scandalous in a first world country that people are losing their homes. Especially given our terrible history of evictions and everything that has gone before.
O'Doherty said that Ireland has been controlled by elites since the foundation of the State and that this needs to change.
"They've had control of Ireland for the last 100 years, let's face it, and time and time again our country ends up in ruins," she said.
"We're heading for another major catastrophe and this time I believe it's going to be a lot worse, because I'm not sure the bailout that we got the last time, obviously funded by the Irish people, is going to be as forthcoming this time. And I don't know what sort of nightmare is ahead of us, people are living through the nightmare now, today, tomorrow, it's happening."