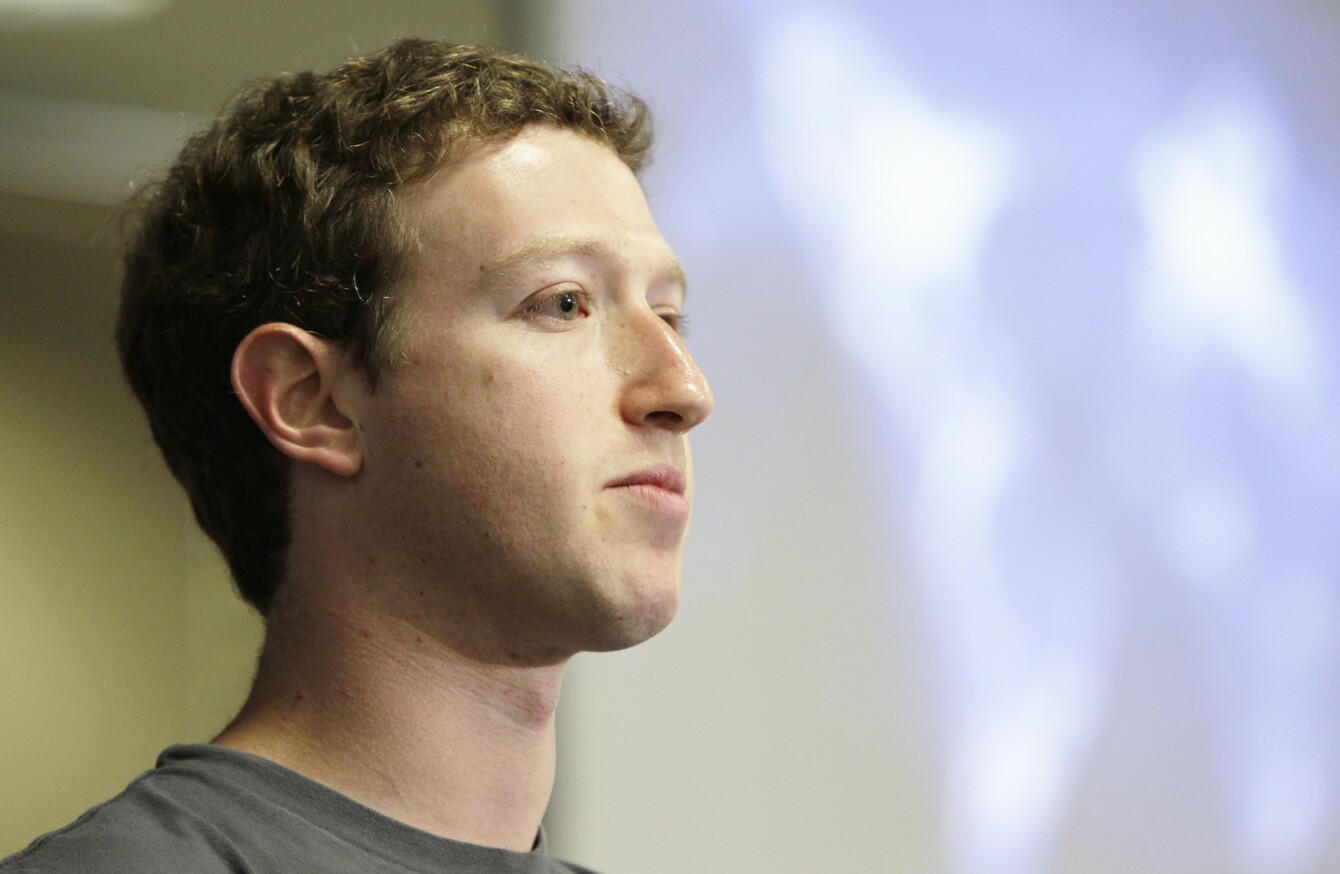 Image: AP Photo/Paul Sakuma
Image: AP Photo/Paul Sakuma
FACEBOOK'S PRIVACY RULES are under fresh scrutiny in Germany after the country's competition watchdog said it suspects the social networking site of abusing its dominant market position to make users hand over too much personal information.
The California-based company has repeatedly faced challenges to its terms of service in Germany and last week was ordered to pay a fine for making excessive demands on the intellectual property of its users.
"There is a preliminary suspicion that Facebook's terms of use breach data protection rules," Germany's Federal Cartel Office said in a statement.
Facebook rejected claims of wrongdoing. "We are confident that we comply with the law and we look forward to working with the Federal Cartel Office to answer their questions," said Tina Kulow, the company's director of corporate communication for Northern, Central, Eastern Europe and Benelux.
The competition watchdog said its probe is directed against Facebook's subsidiaries in Ireland and Hamburg, Germany.
"Market dominating companies have a special responsibility," said Andreas Mundt, the head of the cartel office. Facebook's collection of users' personal data is important to the company's advertising business and therefore warrants particular scrutiny, he said.
"In order to access the social network users must first agree to the collection and use of this data by declaring their consent to the terms of use," the cartel office said. "The extent of the permissions granted is hard for users to comprehend".
"There are considerable doubts about the admissibility of this practice especially under the current national data protection law," it added.
Last month the company was fined €100,000 by a Berlin court for failing to narrow the rights that users have to grant Facebook to use their intellectual property, such as photos and videos.
Facebook has faced criticism from Germany's politicians and regulators for months regarding its privacy practices and slow responses to anti-immigrant postings.
Its CEO Mark Zuckerberg visited the country last week to host a Q&A and met with German Chancellor Angela Merkel to talk about limiting hate speech, but that has failed to ease fears over how it gathers and handles users' data.
Elsewhere, it's fighting its own battles in Brazil after its head of Latin America, Diego Dzodan, was detained by police.
Brazilian authorities have requested that WhatsApp hand over messages relating to multiple criminal investigations over the past few months. WhatsApp says it can't since it doesn't have them. Instead, they are encrypted and only exist on users' phones.
He is expected to be released nearly 24 hours after it happened, according to Reuters.
For a short period in December, WhatsApp was blocked in Brazil for 48 hours after it failed to comply with two rulings to share information in a criminal case. It had lasted for about 12 hours before an appeals judge overturned it.
(Additional reporting by Quinton O'Reilly)