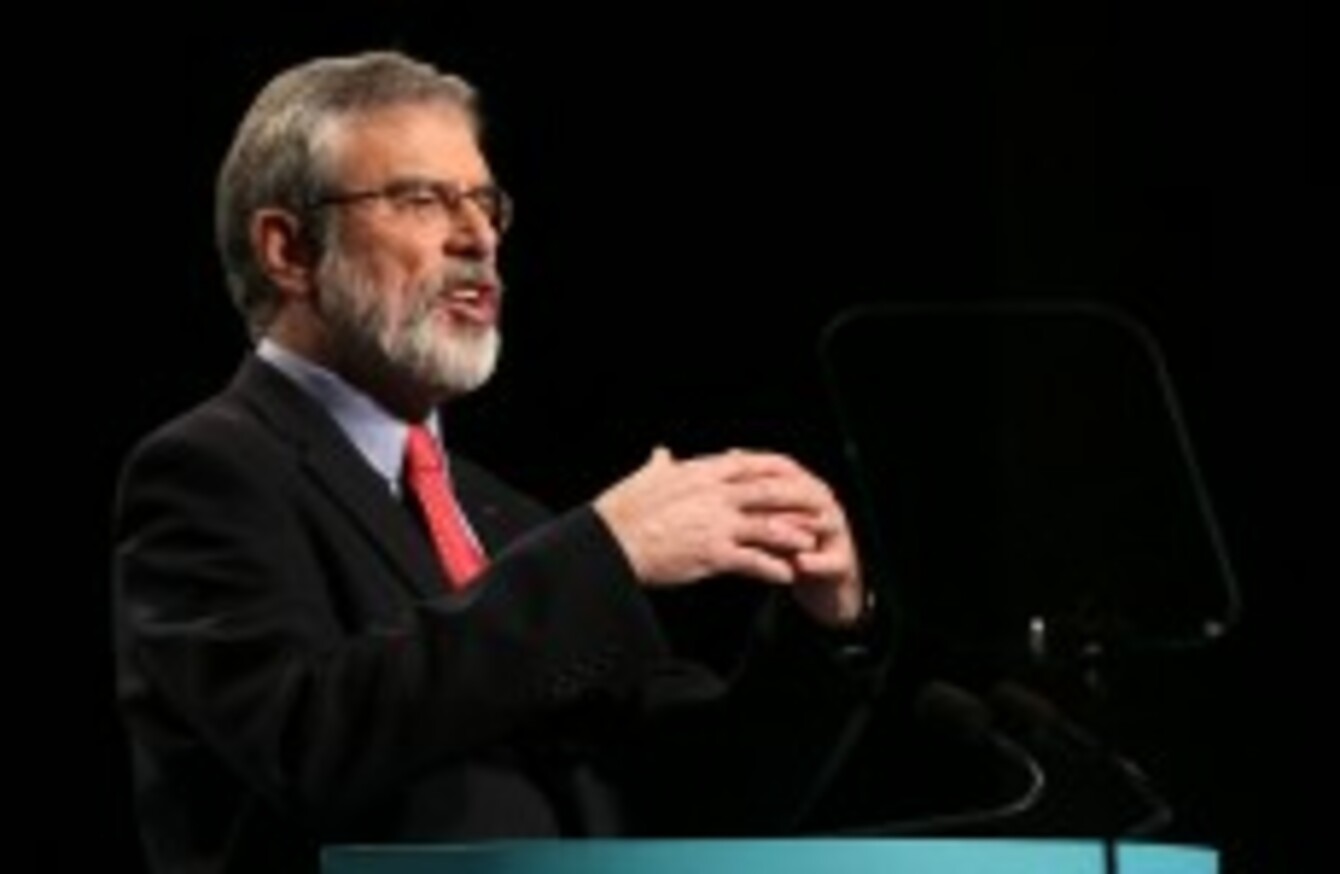 Gerry Adams during his keynote address at the Sinn Féin Ard Fheis last night
Image: Laura Hutton/Photocall Ireland
Gerry Adams during his keynote address at the Sinn Féin Ard Fheis last night
Image: Laura Hutton/Photocall Ireland
SINN FÉIN LEADER Gerry Adams had said that the party is in no rush to get into government and is not thinking about which parties it would or wouldn't form a coalition with.
Adams said that Sinn Féin was "not panting" about getting into government, saying that he wanted the party to be judged on the changes it implemented rather than how long it spends in power.
The Louth and Meath East TD did not answer a question about whether he regretted his remarks about two RUC officers murdered by the IRA having a 'laissez faire' attitude towards their own safety, but said his choice of words was 'unfortunate'.
He reiterated his call for a broad alliance of people and political parties on the left who, he said, could work with Sinn Fein.
Speaking from the party's Ard Fheis in Wexford on RTÉ One's The Week in Politics, Adams criticised Labour for making pre-election promises which he said they were not in a position to deliver.
"They must have known they could not implement the type of promises they were making," he said.
Echoing the comments he made in his keynote speech last night, Adams said that Sinn Féin wanted to only make promises that it would be able to keep
Adams also said that he believed the long-existing 2 1/2 party system in Ireland is disappearing. Fianna Fáil will "never be the dominant force they once were," he said.