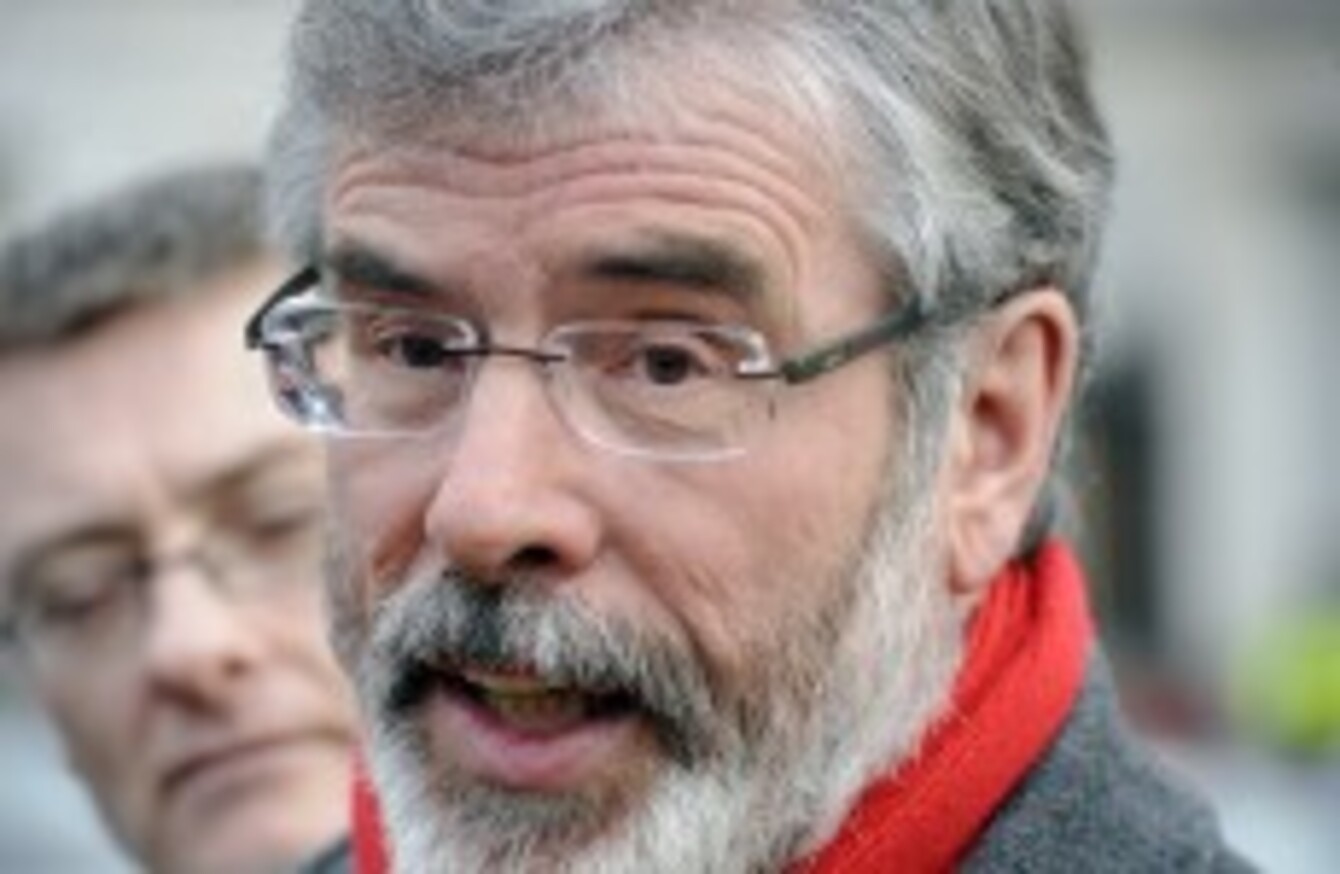 Image: Sasko Lazarov/Photocall Ireland
Image: Sasko Lazarov/Photocall Ireland
SINN FÉIN LEADER Gerry Adams has called for a rejection of the referendum on the fiscal compact, saying it will lead to an intensification of current austerity policies.
Taoiseach Enda Kenny took the first steps towards Ireland's ratification of the treaty by signing the deal – along with 24 other EU leaders -in Brussels this morning.
Adams said that the treaty will cement current austerity policies which are stripping local communities of schools, hospitals, post offices and Garda stations.  He also criticised the Taoiseach for "handing significant new powers' to the European Court of Justice and the European Commission.
"Mr Kenny is allowing these institutions to impose economic policies on democratically elected governments and to impose heavy fines where they believe these policies have not been adhered to," Adams said.
Adams said that Sinn Féin will campaign for a No vote in the referendum, describing it as "the democratic option".
He said that the current policies in dealing with the economic crisis will worsen if the "austerity treaty" is ratified in the referendum.
The treaty comes into effect once twelve of the seventeen EU member countries complete the ratification process.  A date for the Irish referendum has not yet been announced, nor has the exact wording of the question which will be put to the electorate.
Most of the countries will pass acts of parliament in order to ratify the treaty.
Earlier today Libertas founder and businessman Declan Ganley confirmed he will campaign on the fiscal treaty referendum but said that he hasn't yet decided which side he will be on.
Enda Kenny signs fiscal compact treaty in Brussels >
Declan Ganley: I'll join either Yes or No campaign for referendum >