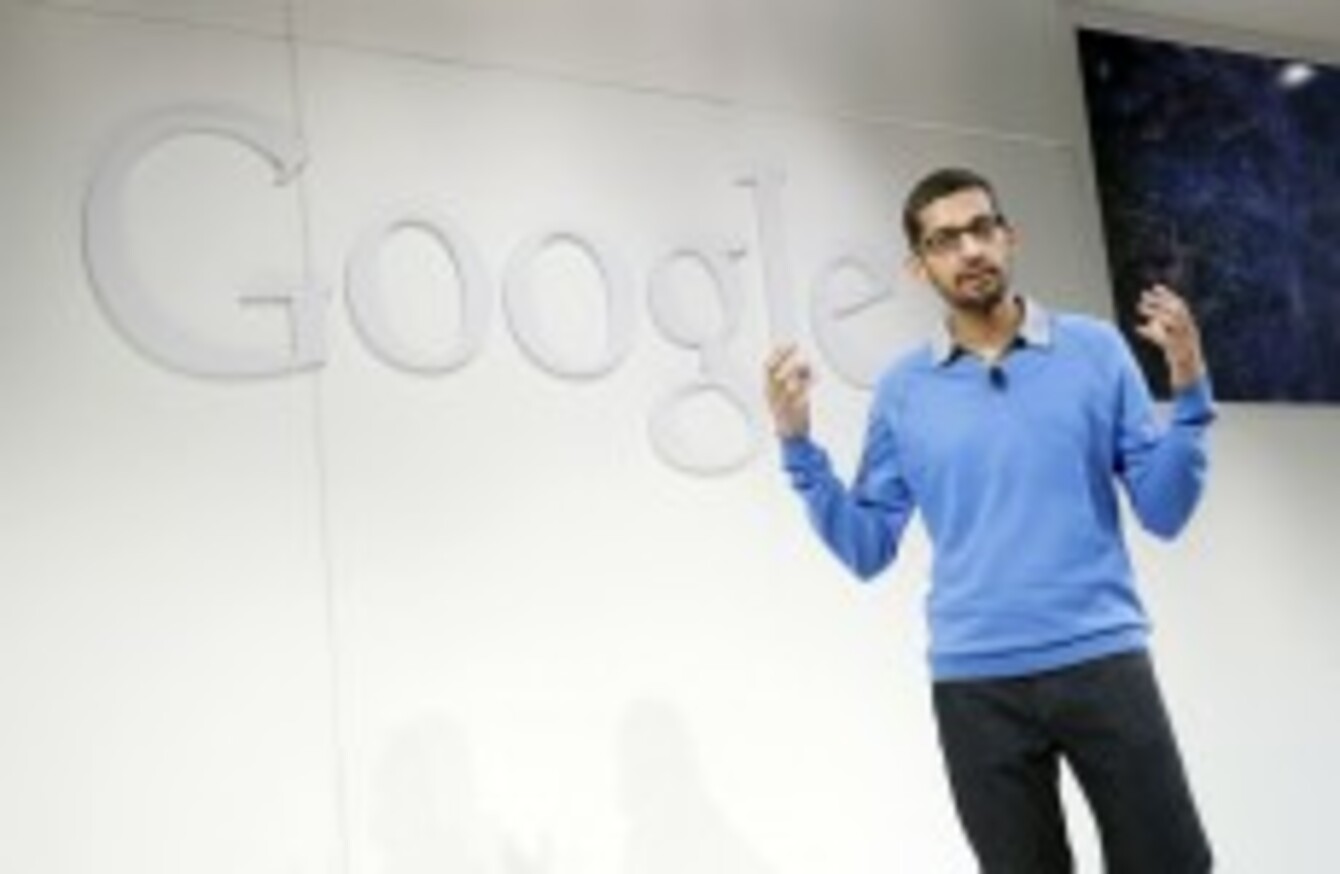 Sundar Pichai, speaking at a Google event in 2013
Image: AP Photo/Marcio Jose Sanchez
Sundar Pichai, speaking at a Google event in 2013
Image: AP Photo/Marcio Jose Sanchez
GOOGLE HAS DENIED it made an offer for the messaging service WhatsApp.
The company's senior vice president, Sundar Pichai, said that the rumours of it bidding $10 billion for the service were "simply untrue."
Speaking at the Mobile World Congress in Barcelona, Pichai said that the company had talked to them in the past about working together, saying WhatsApp was "definitely an exciting product," and praised its achievements.
However, The Telegraph reports he denied making a bid for them saying: "We never made an offer to acquire them. Press reports to the contrary are simply untrue."
Rumours of Google buying WhatsApp had been circulating for a while. In 2013, it was reported that Google had had a $1 billion bid rebuffed by the company. Facebook was also rumoured to have made an approach the company back in December 2012, but WhatsApp denied both reports.
Also, when Facebook had its $3 billion bid rejected by Snapchat, Google was rumoured to have bid $4 billion for it, which was also rejected.
Earlier this week at the Mobile World Congress, Mark Zuckerberg said WhatsApp was worth "more than $19 billion" and aims to use the service to connect to a billion people.
He was also asked by a member of the audience whether he was thinking of making another bid for Snapchat saying: "After buying a company for $16 billion, you're probably done for a while."