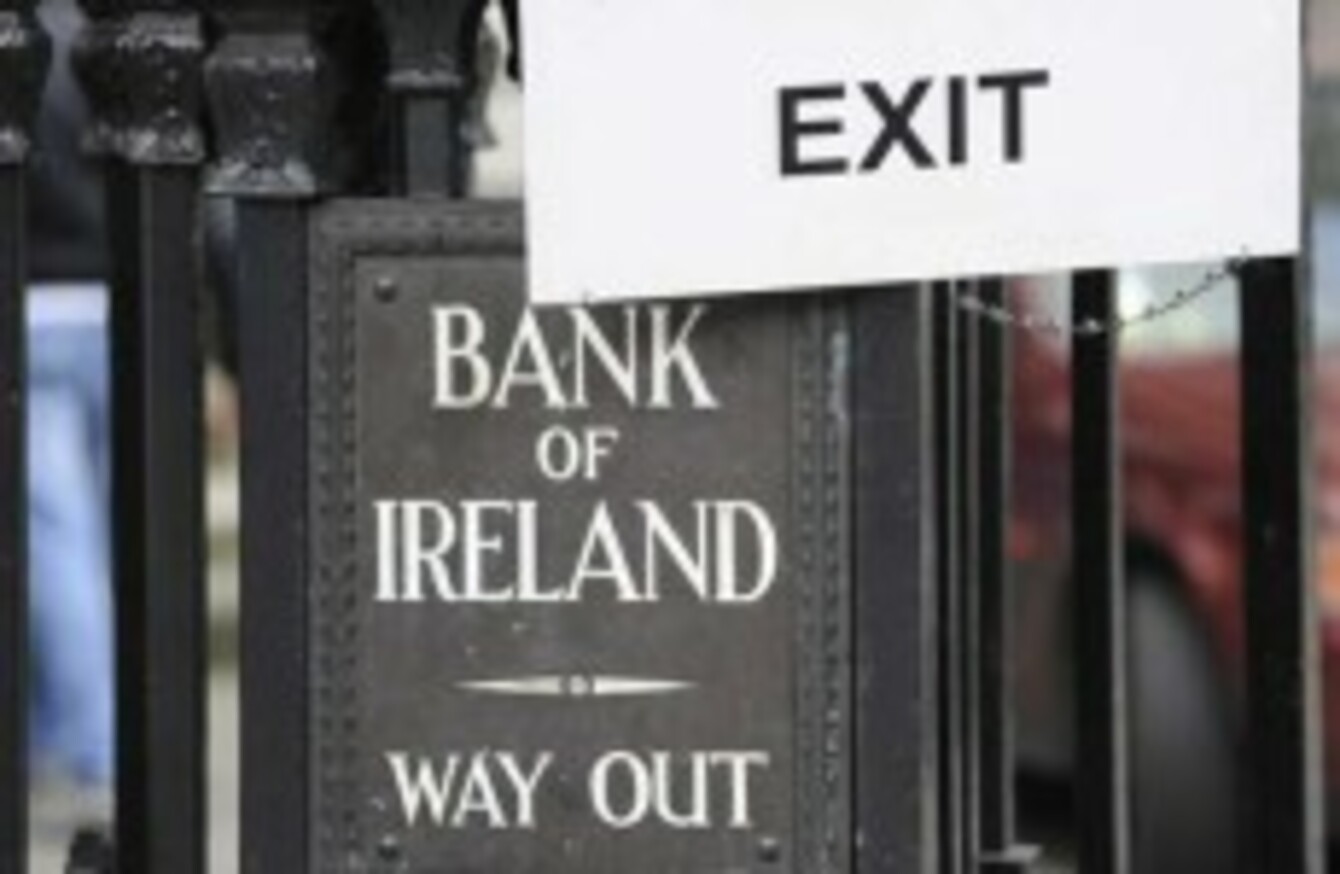 Image: Sasko Lazarov/Photocall Ireland
Image: Sasko Lazarov/Photocall Ireland
THE GOVENRMENT has concluded the sale of over 10.5 billion shares in Bank of Ireland – a move which has saved the state around €1.05 billion.
The 10.51 billion shares were sold, at a price of 10c apiece, by the National Pension Reserve Fund – which manages shareholdings on the State's behalf – to a consortium of North American investors.
The consortium is led by Fairfax Financial Holding, a Canadian investment firm, and also includes the investment vehicle of well-known investor Wilbur Ross who had previously sought to buy the EBS Building Society.
The sale of the shares means the State's shareholding in Bank of Ireland – prior to the latest round of stress tests, following which recapitalisation has not yet occurred – is reduced from 36 per cent to just over 15 per cent.
Finance minister Michael Noonan said the sale "reaffirms the Government's banking policy" as announced by the last round of stress tests, which will bring the State's total banking investment to €70bn.
"It further underlines how we are successfully breaking the link between bank risk and the sovereign."
In the last round of stress tests, Bank of Ireland was deemed to require a further €5.2bn in public recapitalisation – though this bill has since been lessened by various burden-sharing exercises with the bank's bondholders.
Bank of Ireland's shares are currently trading at precisely 10c on the Irish Stock Exchange.