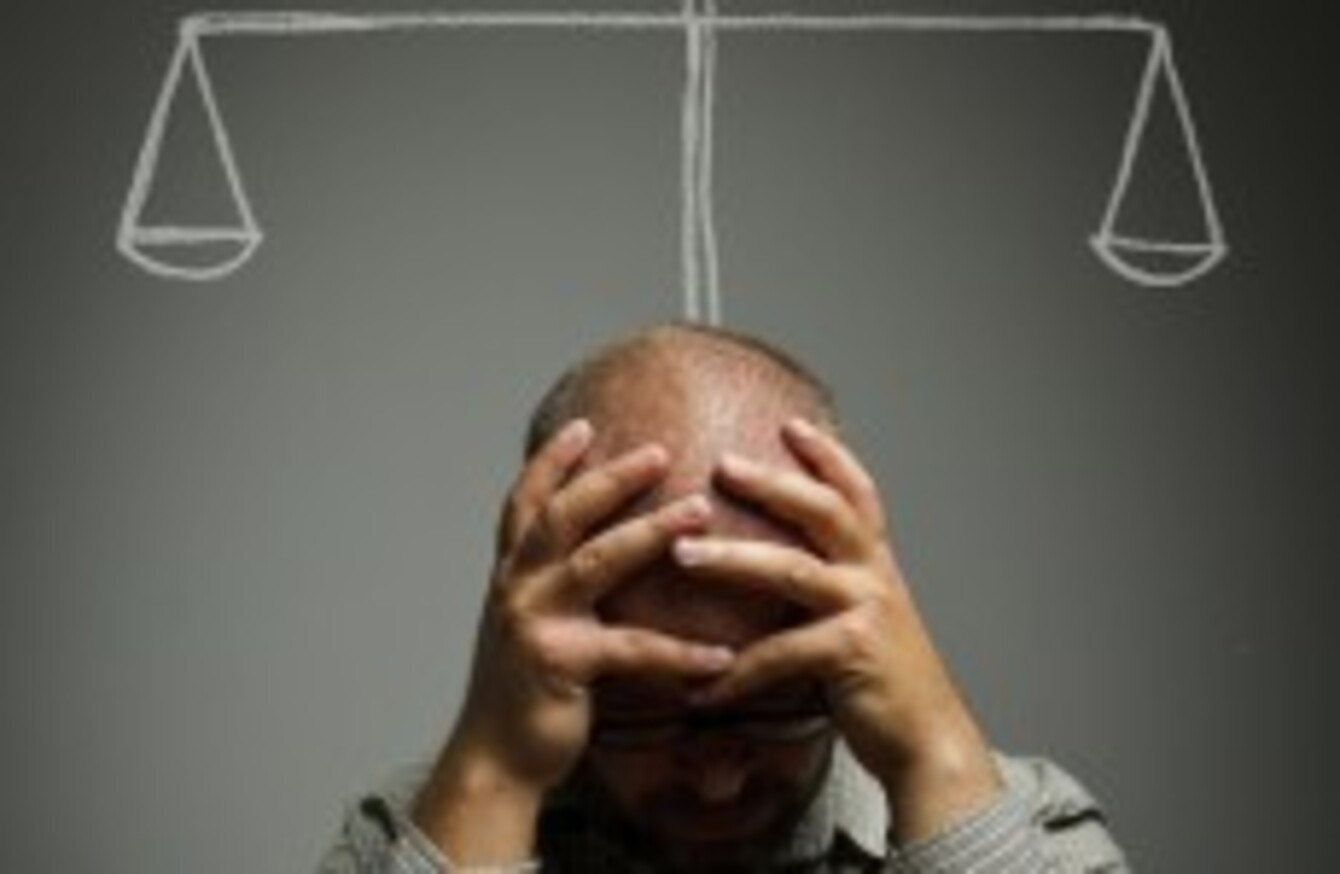 Image: Shutterstock/Marijus Auruskevicius
Image: Shutterstock/Marijus Auruskevicius
REASONABLE DOUBT. THEY are two words which peppered the comments of Justice Tony Hunt as he delivered his directions to the jury asked to decide the fate of accused murderer Graham Dwyer.
"The prosecution has to prove beyond reasonable doubt the causation of death by stabbing," he told the High Court jury of seven men and five women at one stage.
It's the concept on which all hangs in every criminal trial and through which key evidence must be filtered to decide guilt or innocence.
In Dwyer's case, that covered pivotal issues like whether Elaine O'Hara could have committed suicide – and whether Dwyer was behind the "master" phone which lured in its "slave" on the day of O'Hara's disappearance.
A difficult concept
According to one expert, reasonable doubt is a difficult concept which even judges sometimes struggled to explain clearly to a jury.
DCU senior criminal law lecturer Dr Yvonne Daly told TheJournal.ie that criminal trials demanded a very high standard of proof – much greater than that used in civil cases – to reflect the seriousness of cases where people's liberty was at stake.
"Proof beyond reasonable doubt is not the same as proof beyond a shadow of a doubt," she said.
There can be some doubt, but if it's only a fanciful doubt you have met the standard. We, as a society, have to be able to stand over what our criminal justice system is doing … that is why we have 12 people on a jury, rather than one, for serious cases."
'Nothing short will suffice'
In a UK case from 1947, which Daly often used as an example with her students, the judge described the term in this way:
If the evidence is so strong against a man as to leave only a remote possibility in his favour which can be dismissed with the sentence 'of course it is possible but not in the least probable', the case is proved beyond reasonable doubt; nothing short will suffice.
But unlike in civil trials, where the standard is a "balance of probabilities" – effectively a greater-than 50% chance something did or didn't happen – it was impossible to apply a mathematical percentage to reasonable doubt, which led to part of the difficulty in defining its meaning.
Barrister Mary Rose Gearty SC, who has appeared for both the prosecution and defence in many high-profile cases, said most judges give similar directions to help the jury understand what they were being asked to decide.
She said the simplest explanation was that a jury had to decide the most important facts of a case beyond any "theoretical" doubts they may still have.
"If there is a reason for those doubts – and it's a rational reason – you should be able to explain it to another person," she said.
The whole concept of deliberation is to allow juries to discuss concepts like this and for them to persuade one another."