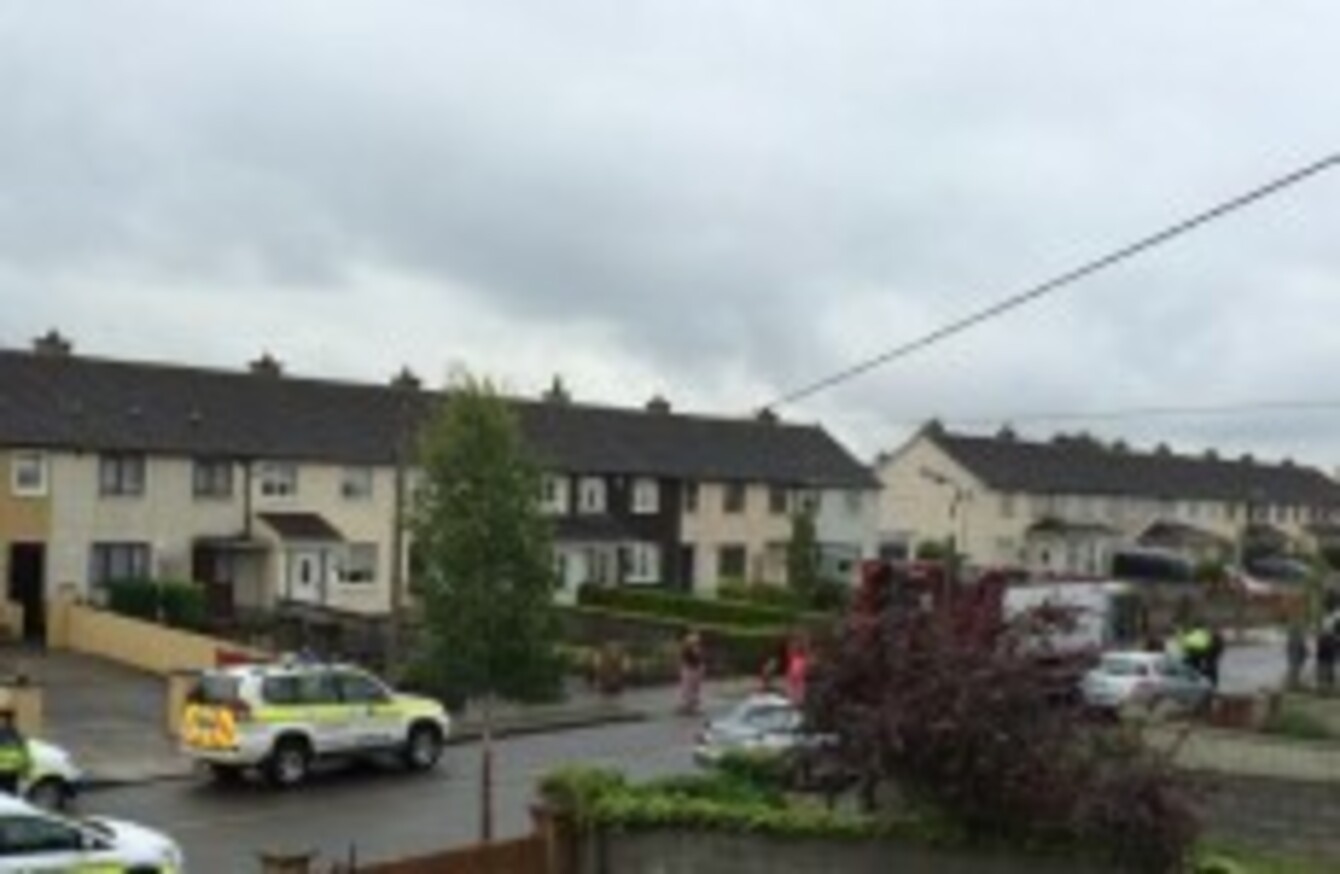 Image: Jason McDermott
Image: Jason McDermott
A GREYHOUND TRUCK was stopped by a peaceful protest in a Dublin estate today.
SIPTU members working at Greyhound Recycling are currently on strike, and have been for around six weeks.
Replacement agency staff have been taking their place and operating the trucks.
Protests
This morning, a protest occurred at Cromcastle Avenue. A local told TheJournal.ie that it appeared to be a peaceful stand-off.
He said that after an hour the bin truck was reversed down the road.
This is not the first incident where the company's trucks have been stopped by protests.
United Left TD Joan Collins was among a group of people who protested "scabs" working on Greyhound trucks on 16 July at the Crumlin Road.
Greyhound said this was one of four incidents this morning in which its trucks were blocked.
Greyhound is calling on SIPTU to immediately condemn such activity.
Gardaí said:
There was a peaceful protest on Cromcastle Ave earlier this morning but everything has now finished.
A SIPTU spokesperson said that the union is not involved in organising these incidents of blocking trucks, and that they appear to be community organised protests.
He said the union had no further comment to make on the incidents.