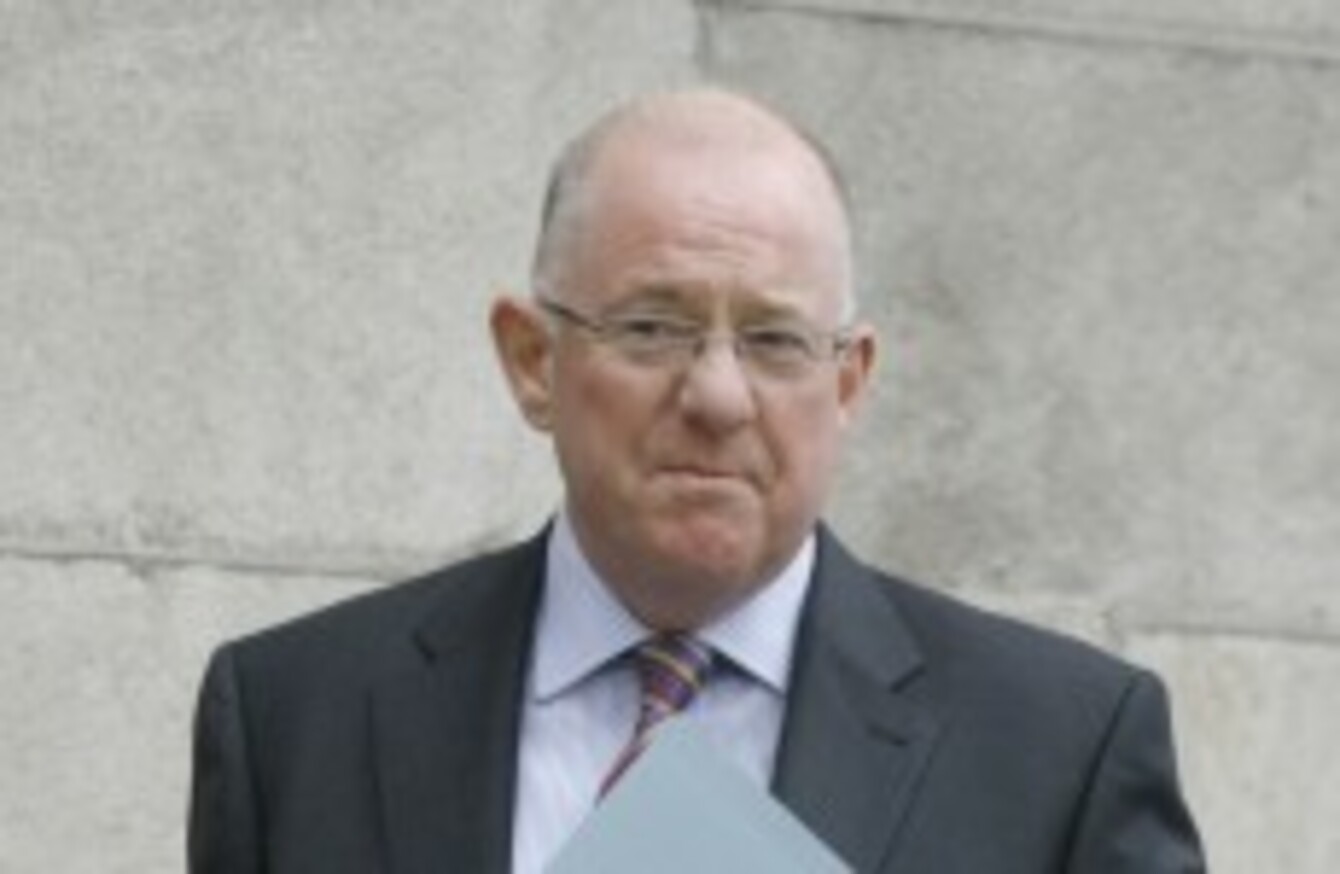 Charlie Flanagan
Image: Mark Stedman/Photocall Ireland
Charlie Flanagan
Image: Mark Stedman/Photocall Ireland
FOREIGN AFFAIRS MINISTER Charlie Flanagan has held a meeting this evening with the family of Ibrahim Halawa — the Irish citizen arrested in Egypt along with his sisters last summer.
He said he had briefed the family on the latest developments in the case, and that he was continuing to take a close personal interest in it.
Ibrahim Halawa, who is now 18-years-old, was imprisoned along with his three sisters last August after taking part in a protest calling for the reinstatement of ousted president Mohammed Morsi, which turned violent.
Somaia, Fatima and Omaima were held for three months before they were freed and allowed to return to Ireland. However Ibrahim has been kept in captivity, and is expected to face trial next month.
Speaking last month on RTÉ's This Week programme, Somaia said she didn't believe enough was being done to free her brother, who could face as long as ten years in prison.
"This evening, I briefed his family on my conversation earlier today with the Egyptian Minister for Foreign Affairs, during which I again raised Ibrahim's case," Flanagan said in a statement.
"I spoke to Minister Shoukry on my first day as Minister for Foreign Affairs and Trade and I subsequently wrote to him setting out the Irish Government's concerns with regard to Ibrahim's case.
Throughout, I have emphasised that Ibrahim was only seventeen when the alleged offences took place, and that he planned to return to Ireland immediately if released.
"In my contacts with Minister Shoukry, I stressed that while I was in no way attempting to interfere in the judicial process, it is the Government's view that Ibrahim should not be tried as part of a trial involving a large number of defendants; that he should be advised of the specific charges to be laid against him, and be allowed to be defended in court by a lawyer of his choosing.
I assured the Halawa family that our Ambassador to Egypt and our consular experts in the Department will continue to provide all possible assistance to Ibrahim and his family, both in Dublin and Cairo.
Officials from the embassy in Ciaro – including the Irish Ambassador – have visited Ibrahim twenty times in the past year, with a further visit scheduled for this weekend. 
Ibrahim's father, Hussein Halawa, is the Imam of the Clonskeagh Mosque. Wikileaks correspondence released in 2011 included suggestions that he is a member of the Muslim Brotherhood.