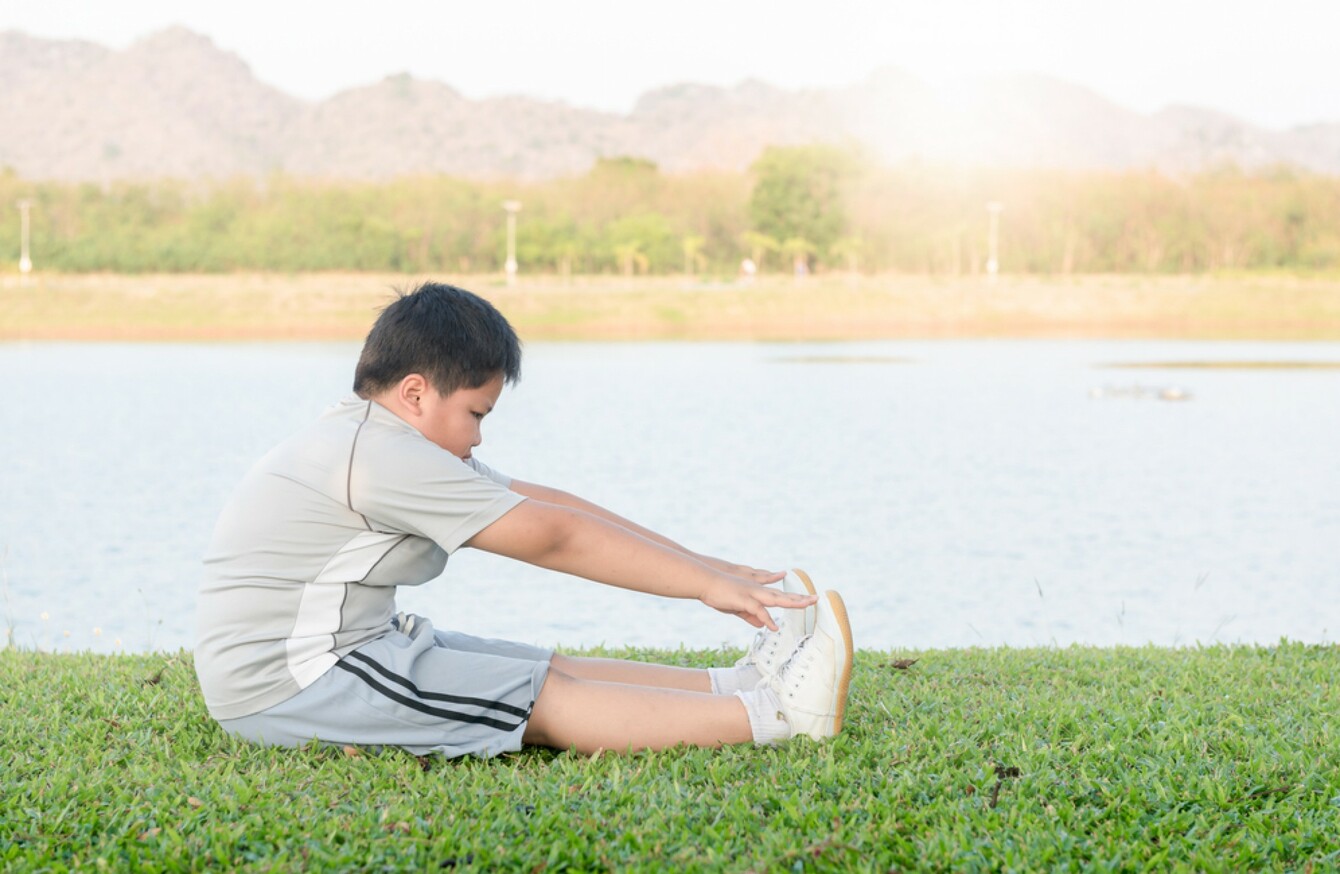 Image: Shutterstock/kwanchai.c
Image: Shutterstock/kwanchai.c
EXPERTS ARE CALLING for 'health homework' to be considered as a compulsory part of the Irish primary school curriculum as new research shows one in five Irish children are overweight.
A study observing the health behaviours of over a thousand school children, parents and teachers across Ireland calculated the body mass index (BMI) of the children that participated and found that a fifth of children are overweight or obese.
Almost half of parents said their child's weight impacted on their self-esteem, with almost a third admitting weight impacted on their child's friendships and moods.
The government-funded study of children Growing up in Ireland, which started in 2006 and analysed 8,000 9-year-olds, found that 75% of those surveyed were of healthy BMI. 19% were overweight and 7% were obese.
Health Psychologist David Hevey carried out an independent study to critically assess Ireland's first so-called 'health homework' programme. The 'Super Troopers' project, backed by Laya Healthcare, was established in 2014. 1,400 (one in every three) primary schools now participate.
'Super Troopers' encourages children and their families to have a positive attitude towards physical activity, wellbeing and nutrition.
Each pupil is given a journal which outlines different physical activities for the child to do each day.
These activities have snappy names to engage children, such as 'penguin shuffles', where children must stand with their feet side by side, with a beanbag or something soft resting on their feet. Then they have to shuffle across the floor "like a penguin", without dropping the beanbag.
The journal also includes a 'try something new' page for every week, encouraging children to try a new piece of fruit or vegetable a day.
"I think the learnings from this research should be taken on board by policy makers and given consideration if we're serious about tackling childhood obesity and wellness in Ireland," Professor Hevey said.
Making health-homework compulsory as part of the primary curriculum would be an incredible step in the right direction.
Hevey's research found that children and their parents were significantly more 'active' after taking part in Super Troopers, with one in four families eating healthier as a result of participating in the programme.