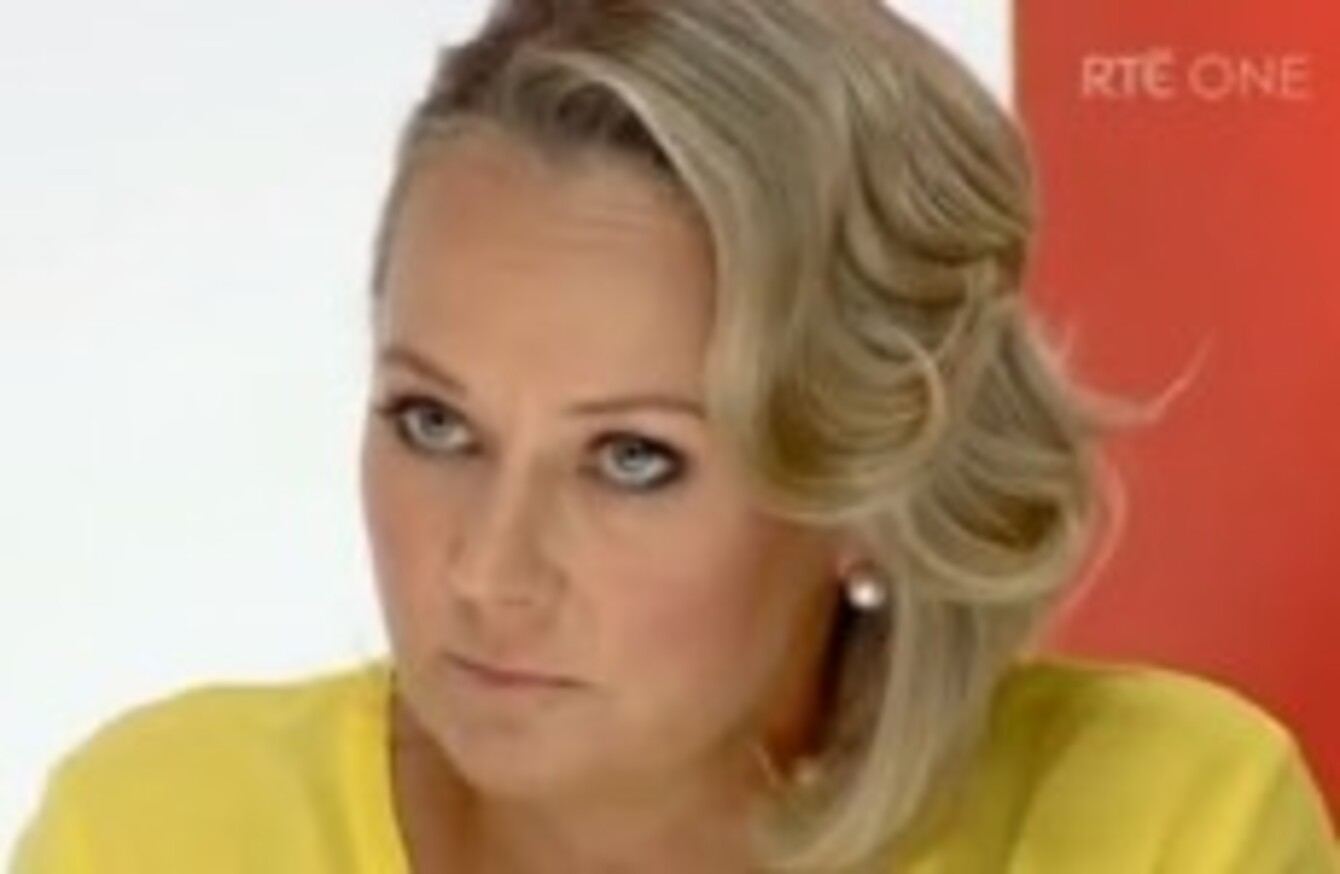 Dr Eva Orsmond
Image: You/Tube/RTE
Dr Eva Orsmond
Image: You/Tube/RTE
THE MINISTER FOR Health James Reilly wants to set up a Healthy Ireland Council and has invited expressions of interest from people who think they could do good work in promoting healthy living to the nation.
While there are no specific qualifications for someone to become a member of the council, he wants people to have a "national profile and a track record of leading change".
Members of Council
"Members of the Council will be champions for the vision and goals of Healthy Ireland. They should be capable of persuading their stakeholders that change is necessary, and instilling confidence that together we can make Ireland a healthier place to live, work, play and age," said Reilly.
Somewhat like the RTE's Operation Transformation leaders, the Healthy Ireland Council members "will connect and mobilise communities, families and individuals into a national movement with one aim: to support everyone to enjoy the best possible health and well-being," he added.
Here are a few people we think could make the cut:
Bressie
(Photocall Ireland)
The singer has been vocal about his own mental health and is eager to get young people, especially men, speaking out about their issues. He has a national profile and he is a mentor on RTE's The Voice, so we know he can lead.
Katie Taylor
(Niall Carson/PA Images)
She most definitely ticks the box as having a national profile – at this stage she is at national hero status. She also managed to lead us to monumental change with a gold medal in the London Olympics.
Other things that make her a good candidate for the Healthy Ireland Council is she trains everyday, eats well and does't drink. She should be chairperson with that CV.
Donal Skehan
(Photocall Ireland)
He is one of Ireland's best loved chefs and is already involved in trying to promote healthy eating with children with the Grow it Yourself school scheme.
Pixie McKenna
(Screengrab/YouTube/uoks)
The Irish doctor who isn't afraid to go places that many of us wouldn't. She has made a name for herself on the hit TV show Embarrassing Bodies.
Pat Falvey
(Photocall Ireland)
He's a world renowned adventurer, a team trainer and a motivational corporate speaker. He has led people up the world's most dangerous mountains, surely he could lead Ireland to being a healthier nation.
Brian O'Driscoll
He is most likely retiring this summer, so he might be looking for a job to fill his time.  He has led us to many a triumph as a nation with Ireland's rugby team, so he would be perfect to lead the communities of Ireland to a healthier lifestyle.
(Press Association)
Eamonn Coghlan
Eamonn Coghlan is an Irish Senator and former athlete, who is a 3-time Olympian and former World Champion in the 5000 metres. He would know how the politics game works on committees and would be another example of a good spokesperson to organise a national movement.
(Photocall Ireland)
Eva Orsmond
(YouTube/RTE)
The Operation Transformation weight loss expert from Finland is well-known here in Ireland for her "no nonsense" approach to getting fit and healthy – maybe that's just what we need on the new Healthy Ireland Council. Dr Orsmond also owns Orsmond Weight Loss Clinics around the country.
The Public Appointments Service (publicjobs.ie) is running the application process and the deadline for submission of expressions of interest is Friday 14 February, 2014.
Who would make up your Healthy Ireland Council dream team? Leave your suggestions in the comments section below.