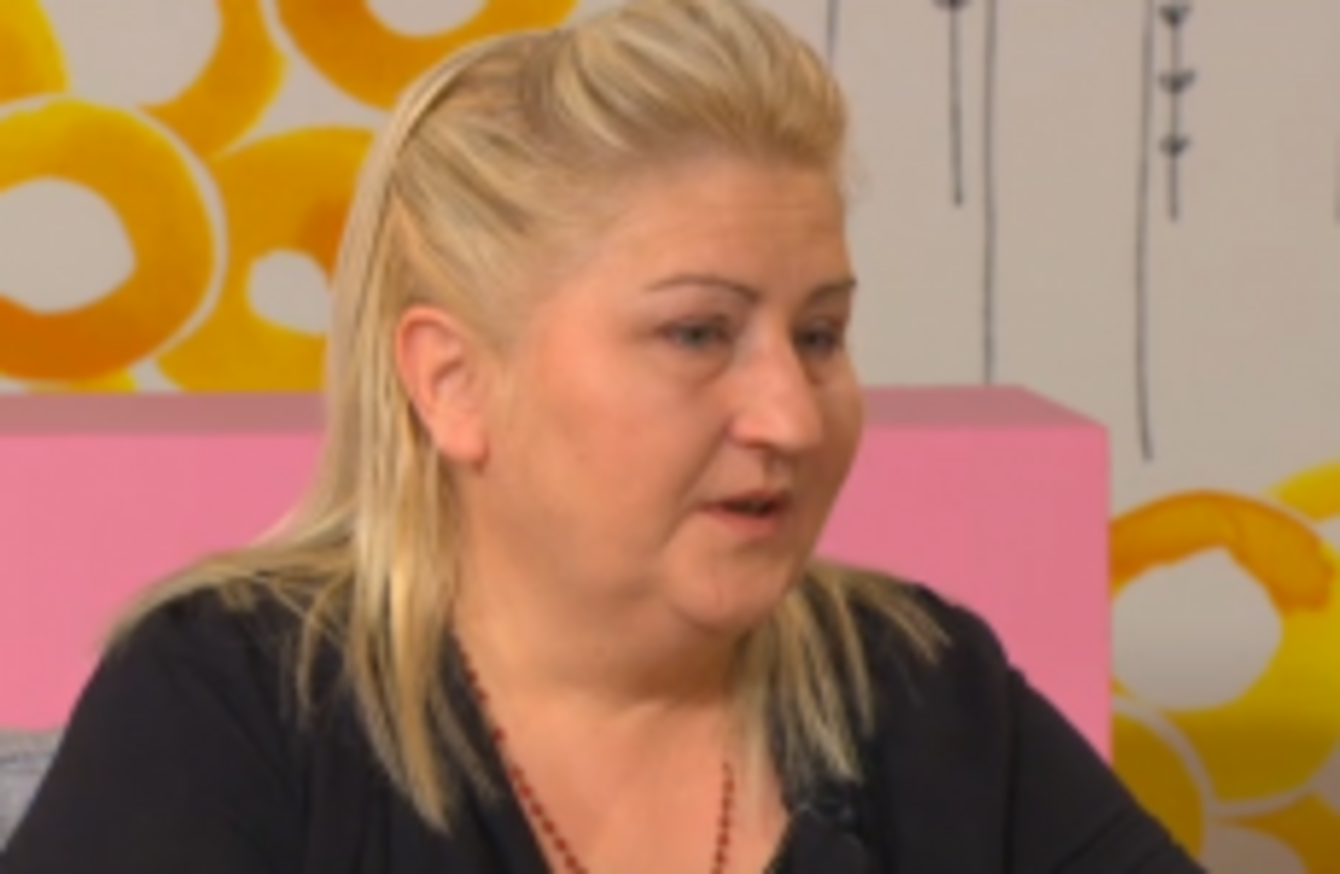 Image: Screengrab/TV3
Image: Screengrab/TV3
HELEN O'DRISCOLL HAS said that she will never be able to go into the house where two of her sons died.
The bodies of her nine-year-old twins Thomas and Paddy were found at the family home in Charleville, Co Cork on 4 September.
It is believed that their 21-year-old brother Jonathan stabbed them before taking his own life.
His body was later discovered about 15km away, beside a river in Buttevant.
Speaking on TV3′s Ireland AM today, O'Driscoll said that going back into the house was still too painful.
"I will never again go into that house. I'm just hoping and praying that the council might knock it and rebuild the house for me because I won't go back into it."
She said that her two other children, aged 5 and 3, had not been back into the house either since the tragedy.
Despite this, O'Driscoll, who has been staying behind the house in a caravan, said that she would not move away.
My younger children need to know that it's still our home and there's no need to be afraid of it.
During the interview, Driscoll said that the Jonathan she knew loved his brothers and would never do anything to hurt them.
She said that she knew he had been depressed and may have been on anti-depressants.
Frustration
Jonathan was adopted and was trying to find out information about his biological parents. O'Driscoll said that he was becoming "frustrated" when he couldn't get answers, but she never suspected he would ever harm himself or anyone else.
It was weighing very heavy on him.
She recalled how excited her and her husband Thomas were when they heard Jonathan was born.
"I don't think any two people ever hit the train so fast in their life to go to Dublin … The whole family was overwhelmed and delighted."
O'Driscoll went on to have another son 14 years later, Thomas Patrick, but he died after just six months. She later had four more sons, including the twins.
Jonathan was a boy full of life, he did boxing, hurling and football. He was into anything and everything, God bless him and save him. But yet he was quiet, he didn't like being with crowds now or anything like that.
O'Driscoll recalled the last conversation she had with him, the night before the tragic incident.
"He'd an awful habit of jumping into the bed on top of me and he'd say 'Aw mammy, do you know what I'd like now?' and I said 'What would you like now?' This was going on 11 o'clock. 'I'd like one of your fantastic fried eggs.'"
O'Driscoll said that she got up and made it for him, noting that as he left the room he said: "Mammy, that's the loveliest egg sandwich I ever got."
"That was the last time I saw my son."
Forgiveness
She noted that many people won't understand her decision to forgive him, but said that she wouldn't be "much of a mother" if she turned her back on him after raising him for 21 years.
As far as I'm concerned, it was just something that snapped and it wasn't Jonathan … I really, truly, in the bottom of my heart wouldn't hold that against him.
O'Driscoll has told her youngest children that what happened wasn't their brother's fault because he was sick at the time.
She said that when one of their puppies died recently she told them: "Thomas and Paddy are in heaven and they've nothing to play with. They need to take up your little puppy."
When a second puppy died a week later she told them that they each wanted their own dog to play with.
O'Driscoll has urged anyone that may be dealing with mental health issues to speak out – to a family member, doctor, support group or friend.
Helplines
Console 1800 247 247 – (suicide prevention, self-harm, bereavement)

Aware 1890 303 302 (depression anxiety)

Pieta House 01 601 0000 or email mary@pieta.ie - (suicide, self-harm, bereavement)

Teen-Line Ireland 1800 833 634 (for ages 13 to 19)

Childline 1800 66 66 66 (for under 18s)