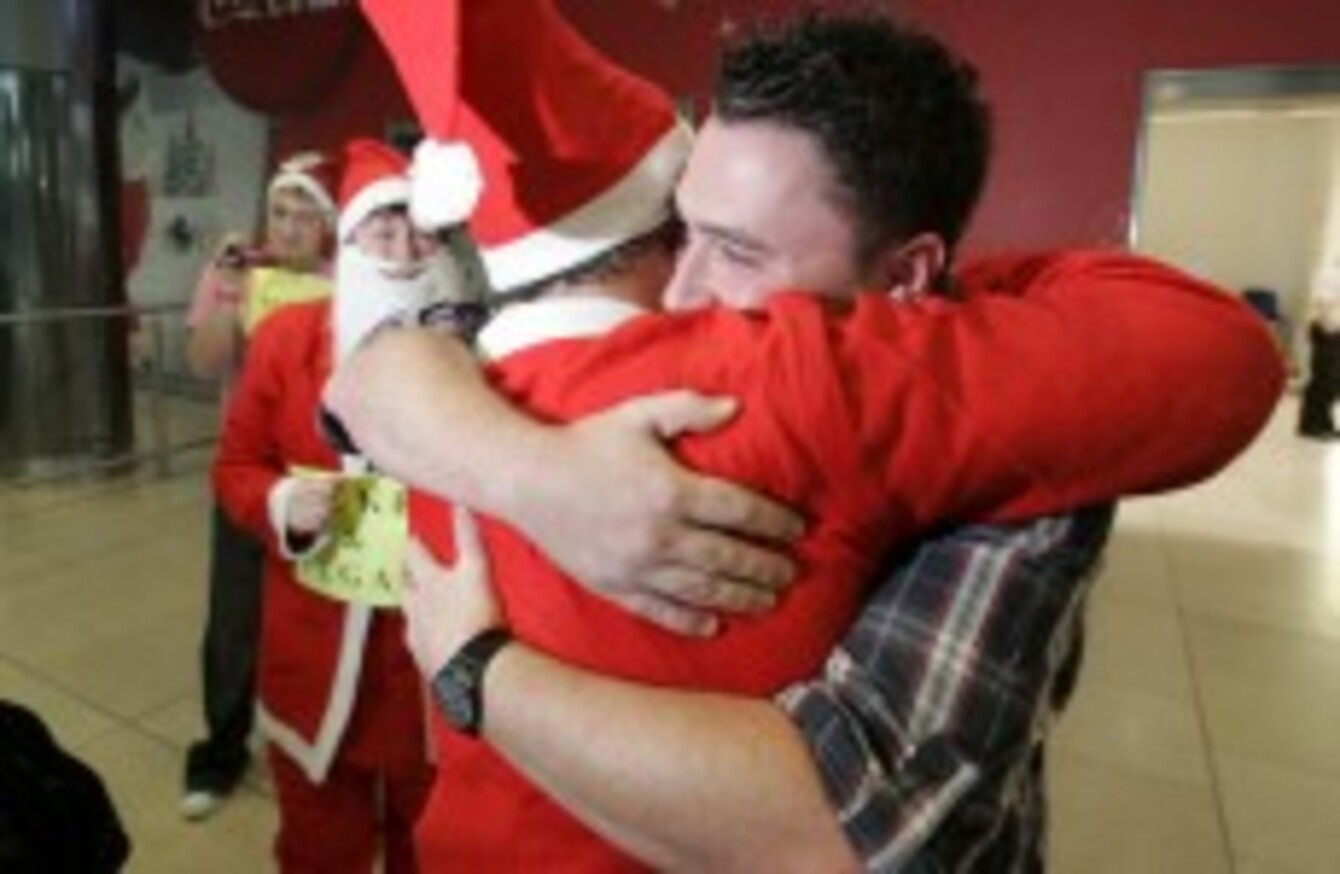 Image: Photocall Ireland archive
Image: Photocall Ireland archive
ALMOST HALF OF Irish people living abroad don't expect to make it home at Christmas, a survey has revealed.
The Behaviour and Attitudes research, on behalf of Lyons Tea, found that 46 per cent of the recent diaspora won't get to spend Christmas with family and friends in Ireland.
What do they miss most from not celebrating the season at home? Christmas dinner at home (52 per cent) and meeting up with family and friends over a cuppa (12 per cent). And considering the week that's in it, when the Christmas lights are turned on in Dublin tonight and Cork on Sunday, it's notable that 7 per cent of those surveyed most miss being there when the switch is flicked for that.
The most missed Irish product for Irish people living abroad is tea (27 per cent), Irish crisps (24 per cent), chocolate (18 per cent) and biscuits (7 per cent).
However, new methods of mobile apps communication are making it easier for people to stay in touch across distances. The survey found that 47 per cent of those living abroad use mobile apps to stay in touch, with Skype, Viber and What's App the most popular communication apps.
More surprisingly, only 11 per cent used Facebook the most, 16 per cent tend to text from mobiles and 12 per cent call home from mobiles. Only 8 per cent stayed in touch via landline and only 6 per cent use email as their most common method of communication.