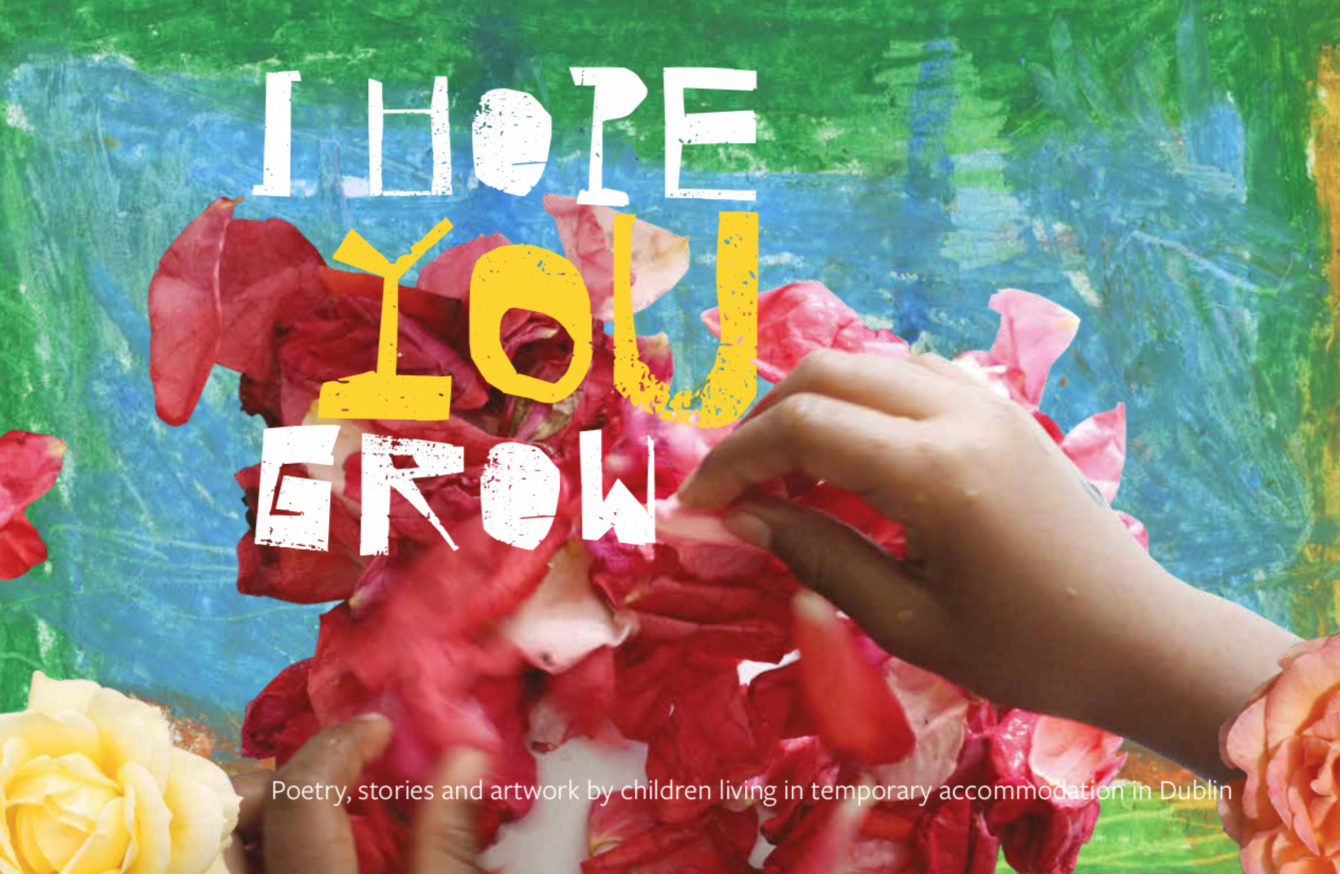 Image: Kids' Own Publishing Partnership
Image: Kids' Own Publishing Partnership
A GROUP OF children who are experiencing homelessness will launch their own book today to share their stories with other young people in Ireland.
There were 15 children involved in the project, most aged between eight and 12-years-old. All of the children with work included in the book are living in temporary accommodation.
Kids' Own Publishing Partnership, which managed the project in association with Focus Ireland, said it aimed to "support children experiencing homelessness to have a memorable and rewarding experience and to encourage a sense of community and feeling of support among participating children and families".
Through the creative process, the project sought to nurture confidence, resilience and self-esteem among the children. It is hoped that the publication will contribute to the national conversation, increasing awareness around the issues facing families experiencing homelessness and the impact of homelessness on children.
Recent Focus Ireland figures for Dublin show that three families became homeless every day in September – a total of 88 families with 193 children. 
As part of the process the children did a series of workshops over six days with the writer Mary Branley and artist Maree Hensey in the Carmelite Community Centre on Aungier Street in Dublin.
"They have a beautiful garden space there and they took a lot of inspiration from that as well, photographing the flowers and they did some seed planting. They shared their stories, some of their stories are about having to move house and the difficulties that posed for them," Jo Holmwood, Acting Director of Kids' Own Publishing Partnership told TheJournal.ie. 
But they were very positive in the face of it as well, in their own introduction to the book they talk about how they want to share the experiences of the difficulty of moving, but they also wanted to share hope and joy with other children.
Th introduction to the book, which is called I Hope You Grow, reads:
"Many children face difficulties in life, so we wrote this book, to make them feel they are not alone. We are a group of children that are all facing difficulty; some of us have experienced moving a lot. We were invited by Child Support Workers in Focus Ireland to come to the workshops. We hope that you will learn about the difficulty of moving, but also about the joy we see."
In the book, 8-year-old Amir describes the news of having to leave his home being like "a piece of glass shattering". 
"It's sad and you feel like you might not see your cousins again. All day you don't get time to rest, you have to pack and pack and pack. I had no idea where I was going."
The book is on sale for €12 on the Kids' Own website and it will also be available at public libraries. Half of the proceeds will go to Focus Ireland Services for people who are experiencing homelessness.