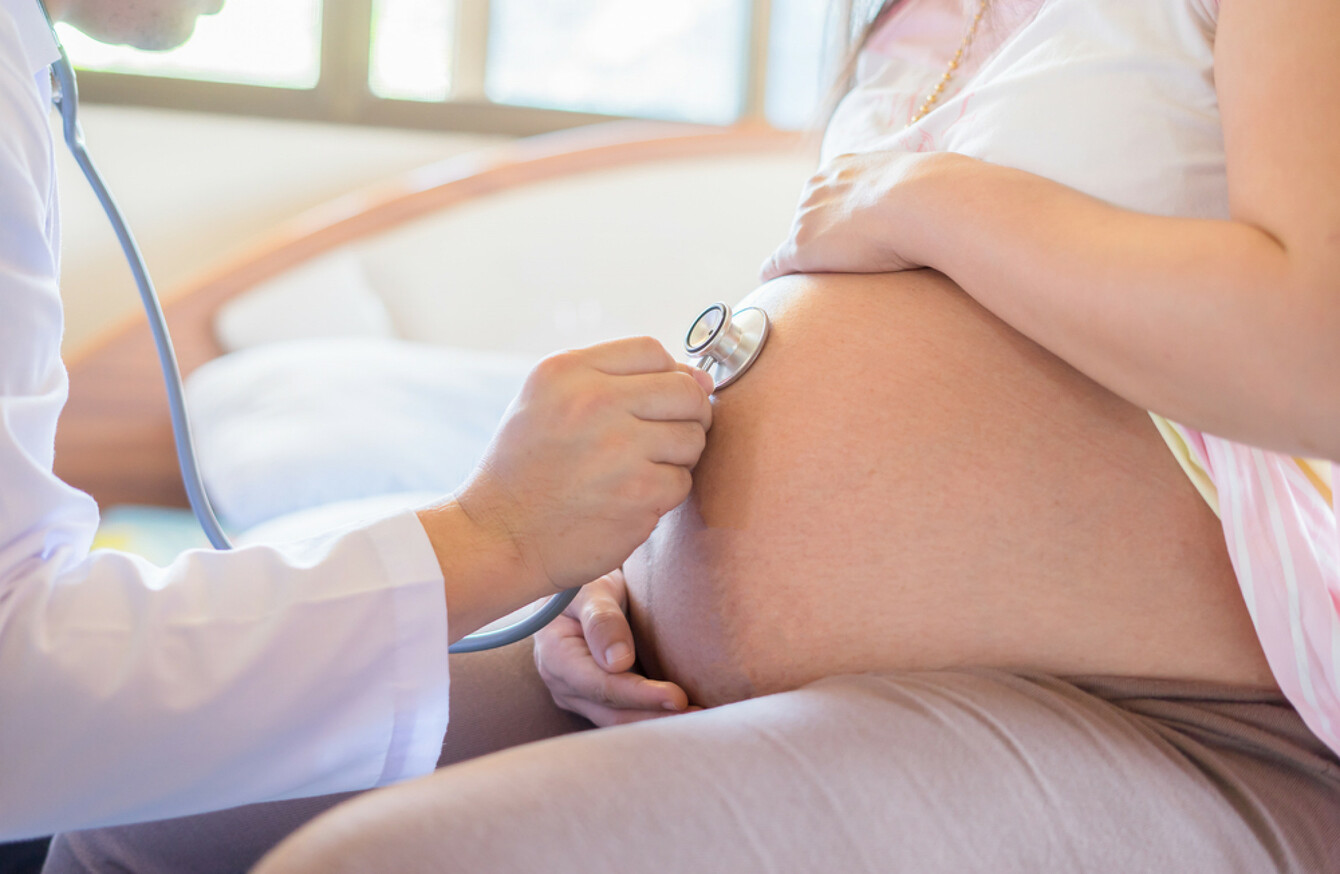 Image: Shutterstock/Have a nice day Photo
Image: Shutterstock/Have a nice day Photo
THE HSE SAYS it anticipates an increase in emergency department visits this weekend as Pope Francis's visit sends thousands of people flocking to the capital.
Over 500,000 people are expected to visit Dublin for the visit of his holiness, Pope Francis at the World Meeting of Families. The HSE said today that it "is committed to ensuring that there is minimum disruption to normal health social care related services during this visit and all hospitals will be operating as normal".
Because of the fact there will be a secure area around Dublin, starting at the M50 from 6am to 11pm on Sunday 26 August, the HSE said that those planning on using their car to access health services in Dublin City on Sunday should be aware of the diversions and road closures.
It recommends that pregnant women whose delivery date falls near or over the weekend to leave plenty of time for any journeys to and across Dublin City from 6am to 11pm on Sunday 26 August, and pay attention to restrictions on the day.
It also reminded people who want to access health services in the vicinity of Dublin City for any scheduled appointment, such as chemotherapy, to do similar.
If you are using your own car you may experience restricted access to roads to hospitals and restricted parking facilities.
The HSE said that it is anticipated that due to the size and scale of the events this weekend and the number of people visiting Dublin and Knock, there could be an increase in emergency department attendances.
Because of this, it is asking people to think about all of their care and treatment options "so we can keep our Emergency Department services for the patients who need them most".
For example, in the unlikely event that you or a family member picks up a minor injury that needs hospital attention, there are Minor Injuries Units which can treat a wide range of minor injuries including broken bones, dislocations, sprains, strains, wounds, scalds and minor burns that will not need admission to hospital. Staff in our Minor Injury Unit perform x-rays, reduce joint dislocations, apply plaster casts and treat wounds by stitches or other means.
The HSE has a number of Minor Injury Units around the country  including the Mater Smithfield Rapid Injury Clinic and St Colmcilles Injury Unit in Dublin and the Minor Injury Unit at Roscommon University Hospital. For more information see
In addition, its GP Out of Hours service is available outside the routine GP surgery times over weekends. This service is for patients who have urgent medical problems that cannot wait until their own GP practice re-opens.
The HSE has also urged anyone who takes medication on a daily basis and is visiting Dublin or Knock at the weekend to bring a supply of their medication with them for a number of days in case they need to stay in Dublin or Knock.
Order of Malta
Also today, the Order of Malta released its first aid requirements for the weekend's event. It was also present at the event in 1979, and according to Commander Aoife Clarke, Assistant Director for Communications & Branding, the difference between the setup for both years shows how things changed in Ireland.
#Open journalism No news is bad news Support The Journal

Your contributions will help us continue to deliver the stories that are important to you

Support us now
"The World Meeting of Families Event in the RDS and this Papal visit sees far more Order of Malta Ambulance Corps volunteers travelling to assist those who need first aid and medical care at the numerous events than in 1979," she said.
"Many of the volunteers this weekend have already giving their time at the RDS for 12+ hour days, sleeping on camp beds, loaning their skills to treat those who need it, and will continue to do so over this extremely busy weekend."
While there may be one-third the size of the crowd expected this weekend compared to that of the 1979 visit, the Order of Malta Ambulance Corps will be providing a much larger crew than was required in 1979.
There have been many changes in event management and health and safety regulations over the last 39 years.
In terms of advice for those making the journey to see Pope Francis, the Order of Malta said:
Journey(s) to see The Pope may be longer for some than they are used to doing on foot, so we would advise all attendees to wear comfortable clothing and footwear, and to bring plenty of water and snacks to sustain them for the day.
It is advisable for attendees to bring additional warm clothes to wear during periods of prolonged sitting or standing, and raingear in the likely event that it will rain.