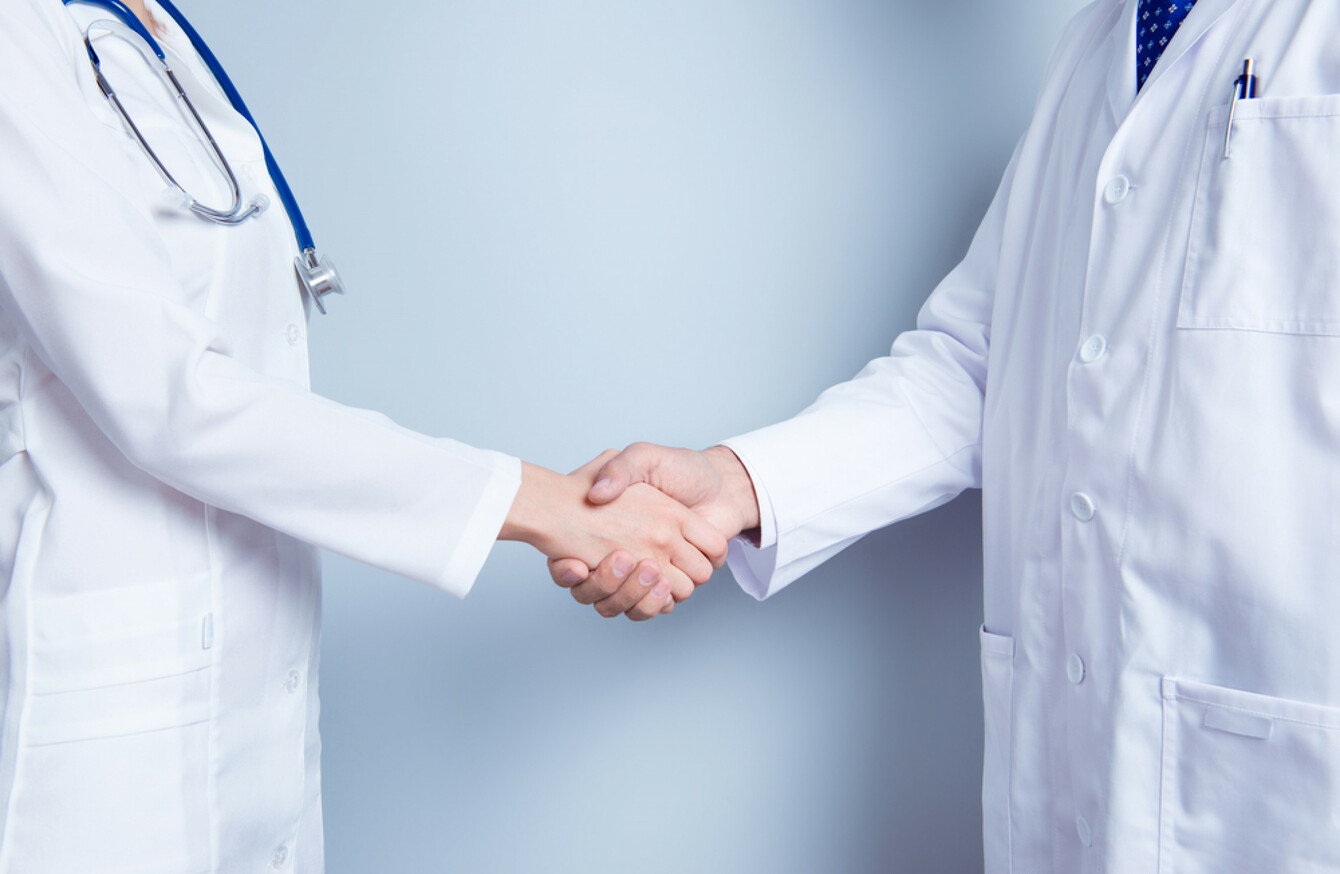 Image: Roman Samborskyi via Shutterstock
Image: Roman Samborskyi via Shutterstock
THE HSE HAS defended its enforcement of consultants' contracts after an RTÉ Prime Time programme revealed that some consultants were treating more private patients than their agreement with the HSE allowed.
In Ireland, public hospital consultants are permitted to treat some private patients provided they don't go over the 80:20 public/private percentage ratio of patients they treat.
But in a Prime Time Investigates programme last night, it was revealed that consultants in 14 out of Ireland's 47 acute hospitals have been breaching that limit, with some treating as much as double the private patients that they are permitted under their contracts.
The programme also reported that one consultant worked less than 13 hours in the public hospital, despite being paid for between 37 and 39 hours' work by the HSE.
In the Dáil today, the Taoiseach said that getting TDs to log in ensures that politicians are at Leinster House. And although he acknowledges that it doesn't ensure they are working, it at least says they have come to work.
"I don't think it would be huge imposition to ask them to clock in and tag in to ensure they are on the premises," he says.
In a statement issued today, the HSE said data from September 2017 "shows the public/private mix for consultants across all hospitals nationally is 82% public for elective in-patients and over 85.8% public for day-cases".
But it also acknowledged that "Ireland has a unique and complex health system", and that allowing consultants to treat both public and private patients "poses a number of challenges".
The HSE said that consultants who don't adhere to their contracts was "unacceptable", and that it was the role of each hospital group to monitor the hours done by its healthcare professionals.
But it also acknowledged that it was difficult to measure at times.
Monitoring of the public/private mix is complex. For example, within a hospital group a range of services are delivered in different hospitals across the group.
"Typically, larger hospitals provide the bulk of emergency and complex care with smaller hospitals providing less complex emergency, daycase and elective care.
"Consultants working between hospitals in the hospital group can fulfil their contractual public/private mix requirements in this way."
Among the revelations in last night's Prime Time exposé, was that only 6% of all consultants treat public patients exclusively.
In the two years between 2015 and 2016, over 43,500 public patients on waiting lists lost out to private patients. The programme also revealed that the HSE stopped gathering national data on compliance with private practice limits in 2014.
It also documented the movements of one consultant, who would split the work week between one public and one private hospital. Patients on the waiting list at that same public hospital ended up seeking treatment at the private hospital where the consultant also worked.
#Open journalism No news is bad news Support The Journal

Your contributions will help us continue to deliver the stories that are important to you

Support us now
This morning during an Oireachtas committee hearing, Minister for Health Simon Harris called consultants who behave in this way "immoral, brazen and unfair", and suggested a greater monitoring of the system.
"We cannot have a situation where people are paid for hours and don't do them," he said.
The Taoiseach added that the IMO, the group the represents consultants, has said previously this happens on rare occasions. "I don't think they can deny it now," he adds.
In response to the programme the Irish Medical Organisation (IMO) said that the programme "does not accurately reflect" the working times of the vast majority of consultants in the Irish health service.
"A recent survey by the IMO found that on average consultants worked up to an additional 20 hours per week (above their contractual obligation) for which they received no remuneration," it said in a statement.
It also reiterated calls it had made previously for the public health system to be appropriately funded and for government to cease diverting funds to private hospitals.
You can watch RTÉ's 'Prime Time: Public V Private – The Battle for Care' here on the RTÉ Player.