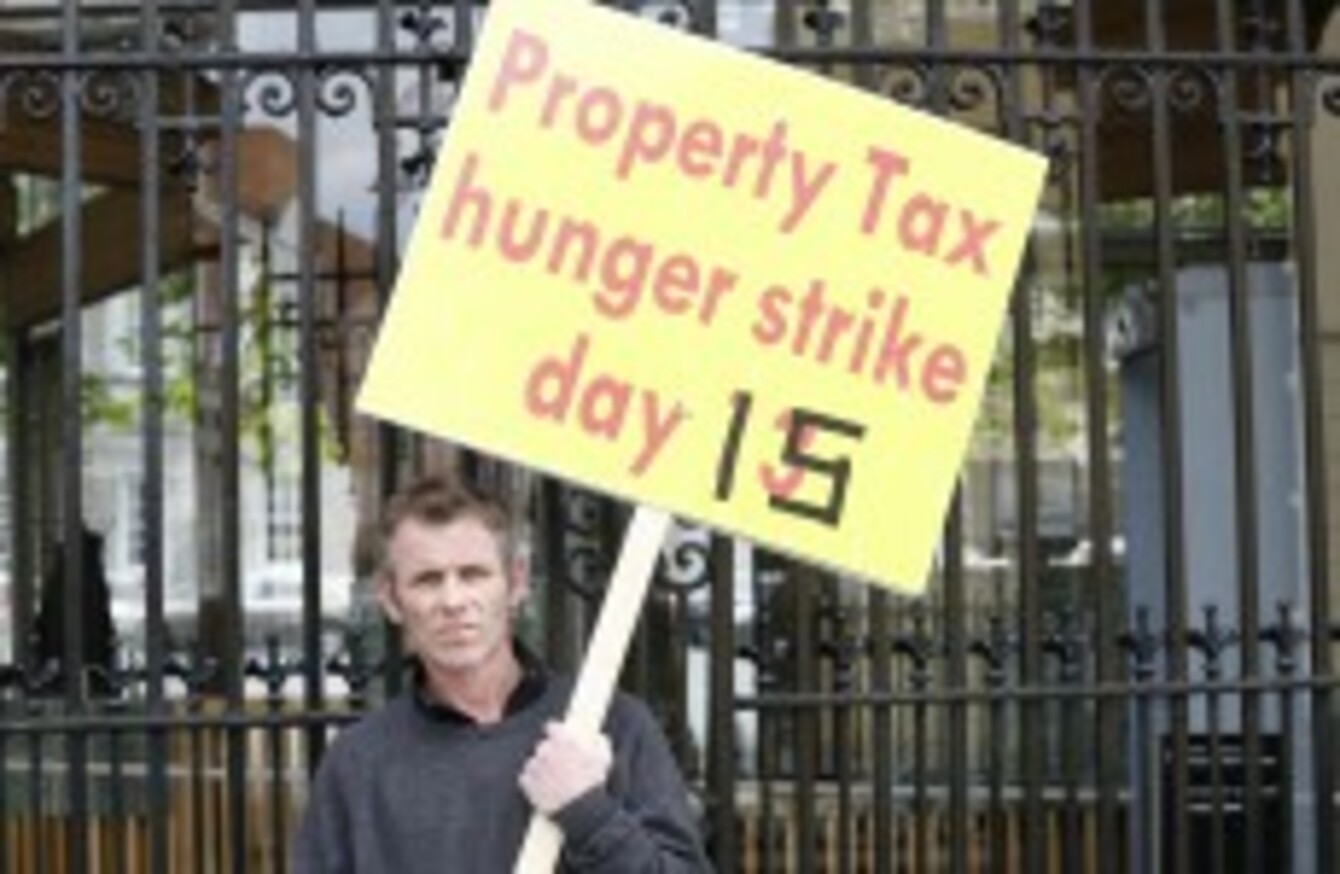 Tony Rochford during his Dáil hunger strike
Image: Photocall Ireland
Tony Rochford during his Dáil hunger strike
Image: Photocall Ireland
TONY ROCHFORD, WHO last summer held a hunger strike outside the Dáil has ended a three-hour sit-in at a bank branch.
Rochford was angered by what Ulster Bank placing a judgement on his mortgage, something he says he had tried to avoid because it could have a disastrous effect on him.
"I'm self-employed, so that judgement destroys my credit score and could harm my business."
Rochford says that he had been in constant contact with Ulster Bank over his overdraft, which he says he was making efforts to repay, even going so far as to meet with staff at Ulster bank headquarters.
A dispute over the setting up of a standing order to pay the €11,500 overdraft dragged on all through 2012 and 2013, before Rochford received a call today.
"I got a phone call from a private number saying that the matter had been passed on to Ulster Bank's solicitors. When I rang the solicitors, they said they had been instructed to put the judgement on my mortgage.
"So I went to the bank branch in Blanchardstown. When I was at the counter, they told me there was nobody there to speak to me, so I chained myself one of the stands."
After spending around three hours there, and with gardaí on scene, Rochford eventually left having secured a meeting with the branch manager for 3pm tomorrow.
He says that he is hoping that the judgement is quashed so that he can continue to run his business.
An Ulster Bank spokesperson declined to comment on the event.