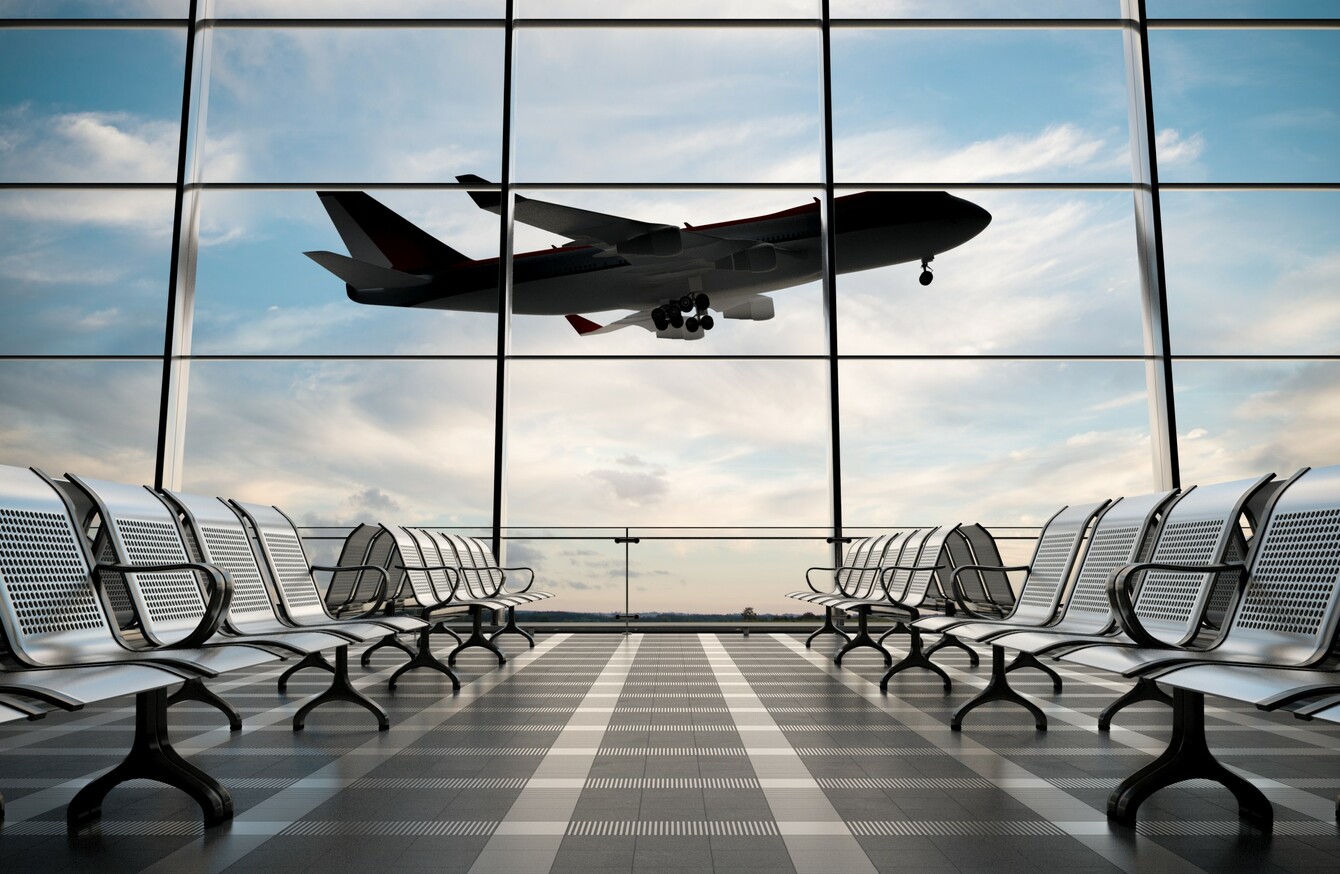 Image: Shutterstock/Dima Moroz
Image: Shutterstock/Dima Moroz
THE IRISH AVIATION Authority has launched a new campaign to help eliminate unruly and disruptive behaviour on flights. 
It comes as part of a global partnership with the European Union's Aviation Safety Agency in driving home the message 'Not on my flight' with passengers across Europe. 
Every three hours the safety of a flight within the EU is threatened by passengers demonstrating unruly or disruptive behavior, according to the IAA, which said at least 70% of those involved some form of aggression. 
According to figures from the European Central Repository, at least once a month the situation escalates to such a degree forcing the plane to perform an emergency landing. 
Unruly behaviour comes in a variety of different forms and can include intoxication, aggressive or inappropriate behaviour, as well as not following flight crew commands. 
This bank holiday weekend will be one of the busiest weekends at Irish airports as more than 100,000 people travel abroad on each of the three days. 
Peter Kearney, chief executive of the IAA is calling on passengers to be considerate of fellow passengers and to refrain from any type of behaviour that will have a negative impact on others on board, including cabin crew. 
"Flying should be an enjoyable and positive experience for passengers," he said. 
"While incidents associated with unruly passenger behaviour occur on only a small number of flights, they can have a significant impact on flight crew, passengers and even affect the safety of the flight. 
"Any kind of unruly or disruptive behaviour, including excessive alcohol consumption, introduces an unnecessary risk to all and it is therefore very important that passengers comply with crew instructions."