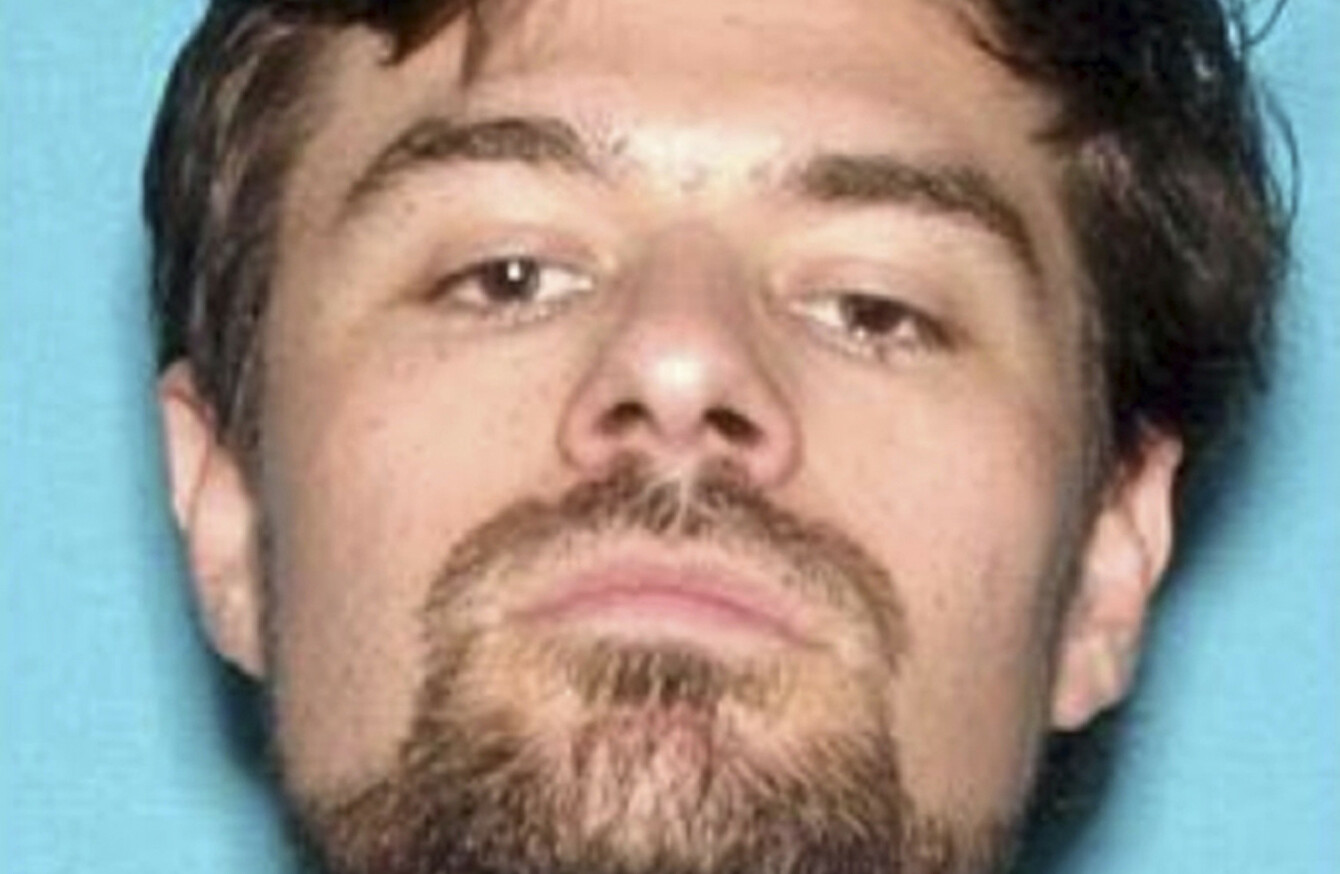 This 2017 photo from the California Department of Motor Vehicles shows Ian David Long.
Image: AP/PA Images
This 2017 photo from the California Department of Motor Vehicles shows Ian David Long.
Image: AP/PA Images
Updated Nov 8th 2018, 9:45 PM
THE SUSPECT IN a mass shooting at a Southern California bar has been interviewed by mental health specialists earlier this year after a neighbour reported a disturbance.
Ian David Long, 28, served in the Marines for nearly five years, including a seven-month tour in Afghanistan, according to the Pentagon. He left with the rank of corporal in March 2013, divorced soon after, and had been living with his mother in Thousand Oaks.
In April, a neighbour called authorities to report loud noises coming from Long's house. Deputies found Long "was somewhat irate, acting a little irrationally" and called in a mental health specialist, Ventura County Sheriff Geoff Dean said. That specialist assessed Long but concluded he couldn't be involuntarily committed for psychiatric observation.
They also were concerned that Long might be suffering from post-traumatic stress disorder, Dean said, "basing that (on) the fact that he was a veteran and had been in the Corps."
Dean says Long is believed to have killed himself at the Borderline Bar and Grill in the city of Thousand Oaks last night after shooting dead 12 people. Dean says the former US Marine was armed with a Glock 21, a .45-caliber handgun designed to hold 10 rounds plus one in the chamber.
The sheriff added that the gun had an extended magazine that is illegal in California. He did not know how many rounds that magazine can hold.
The gunman attacked staff and patrons at Borderline Bar and Grill in Thousand Oaks late last night.
The bar west of Los Angeles was holding a weekly country music dance night that attracts college students from the area. 
"He had perfect form," bar patron Teylor Whittler told Fox News. "He looked like he knew what he was doing, he had practised."
Another witness Matt Wennerstron, a 20-year-old college student who regularly attended events at the bar, said the shooter fired a short-barreled pistol that apparently had a 10-15 round magazine.
Then, when (he) started to reload, that's when we got people out of there and I didn't look back.
He said he and others smashed their way out of the bar onto a balcony and then jumped down to safety. "One bar stool went straight through a window," he told reporters.
Jasmin Alexander, who was part of a group of around 15 friends at the bar, said there was chaos and confusion inside when shots first rang out.
"It was a normal Wednesday. We were just at the bar, having fun, dancing," she told reporters after escaping.
"All of a sudden we heard the 'bang, bang' of the gunshots and it just started going crazy and people were pushing.
"We thought it was a joke, we didn't take it seriously at first… because it sounded like firecrackers and everyone just dropped down to the floor."
TV footage showed SWAT teams surrounding the bar, with distraught revelers milling around and using their cell phones as lights from police cars flashed.
One of those killed was Sergeant Ron Helus, who was cut down when he tried to enter the club with Highway Patrol officers responding to the gunfire.
"He went in there to save people and made the ultimate sacrifice," Dean said.
The others killed have not been identified.
#Open journalism No news is bad news Support The Journal

Your contributions will help us continue to deliver the stories that are important to you

Support us now
One other person suffered a gunshot wound and as many as 15 others suffered minor injuries from jumping out windows and diving under tables.
Home raid
Authorities are currently searching the gunman's home in the hope it will provide information about the motive for the horrific shooting. 
Dean detailed how Long first shot a security guard, other staff near the door and then patrons at the bar.
"It appears that he turned to the right and shot several of the other security and employees there, and then began opening fire inside the nightclub," Dean explained. 
The sheriff says there's no indication he specifically targeted employees, but he expects to learn more when a search is concluded at Long's home in the nearby community of Newbury Park.
Deputies and FBI agents are already attending at the modest single-family home believed be Long's in a neighbourhood of houses with well-manicured lawns. 
- with reporting by AFP and the Associated Press