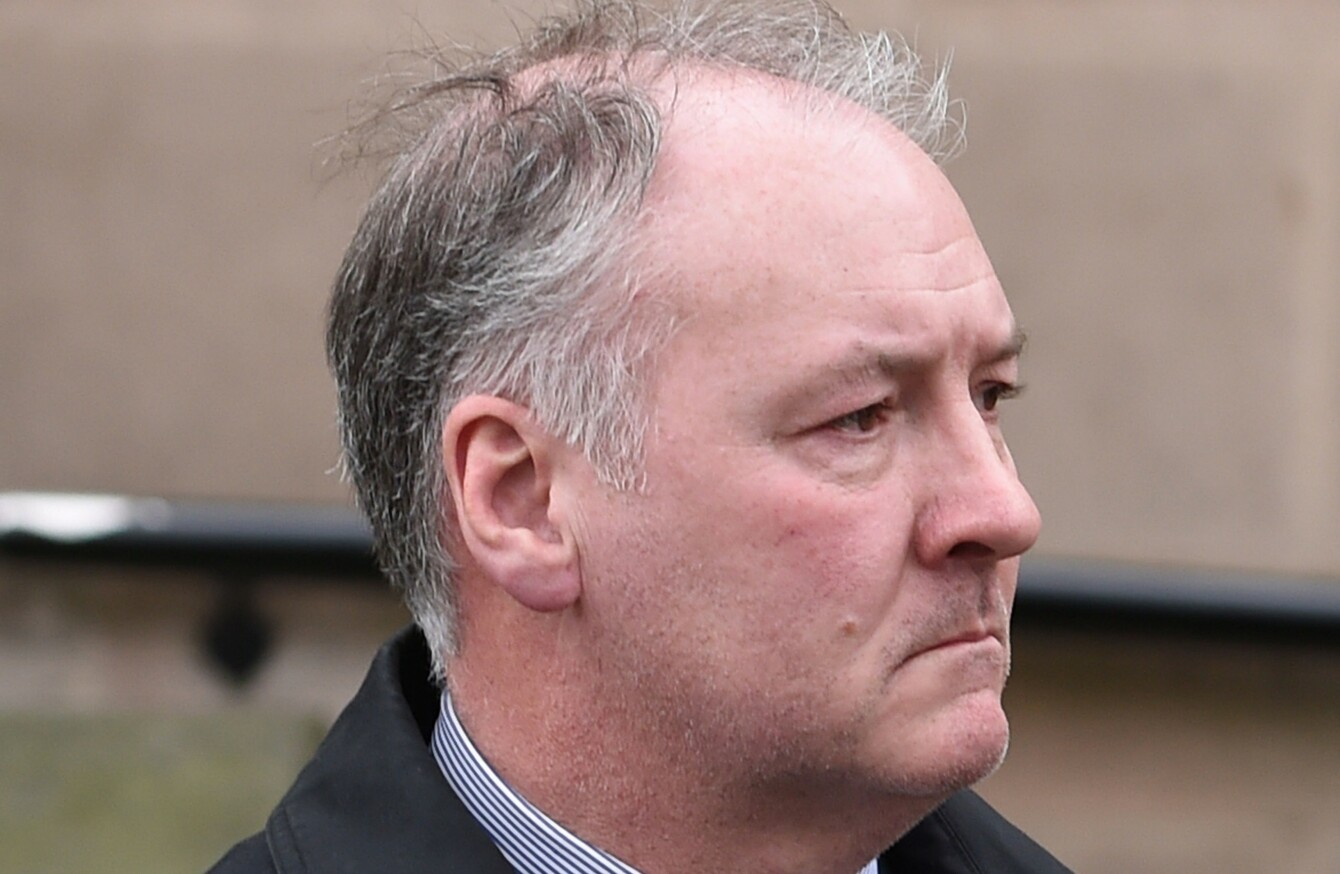 Ian Paterson was sentenced today.
Image: Joe Giddens PA Wire/PA Images
Ian Paterson was sentenced today.
Image: Joe Giddens PA Wire/PA Images
UK-BASED BREAST surgeon Ian Paterson has been sentenced to 15 years in jail at Nottingham Crown Court this afternoon, after he was found guilty of performing unnecessary surgeries on his patients.
Ian Paterson was found guilty of performing radical surgeries, such as double mastectomies, on nine women and one man between 1997 and 2011 at his West Midlands practice.
Specialist prosecutor Pamela Jain said that Paterson "repeatedly abused that trust [between patient and doctor] by carrying out unnecessary major medical surgery over more than a decade".
In all, he was convicted of 17 counts of wounding with intent to cause grievous bodily harm and three counts of unlawful wounding.
In most cases, he told the victims that they were at risk of developing breast cancer.
The procedures he carried out on them, however, were not necessary. Some of the surgeries included the removal of breast tissue and double mastectomies.
Victims detailed the physical and psychological effects that these procedures had on them to the court.
One victim, who became pregnant in the years following a procedure, said she was told by Paterson that she would be unable to breast feed her child, but this was not the case.
The Guardian reported that the NHS has so far paid out around £18 million, including £9.5 million in damages relating to Paterson's cases.
Over 250 patients have received payouts so far, and it is believed that although Paterson was only convicted in the case of 10 victims, there could be as many as 1,000 people who received unnecessary surgery.
Jain added: "The impact of Paterson's actions on his victims has been devastating, from the unnecessary distress of undergoing procedures they did not need, to the scars that will always serve as a physical reminder of what their doctor, Ian Paterson, did to them.
The victims' courage in coming forward to give evidence enabled the CPS to secure Paterson's conviction. I hope that today's prison sentence provides them with a sense of justice being served.