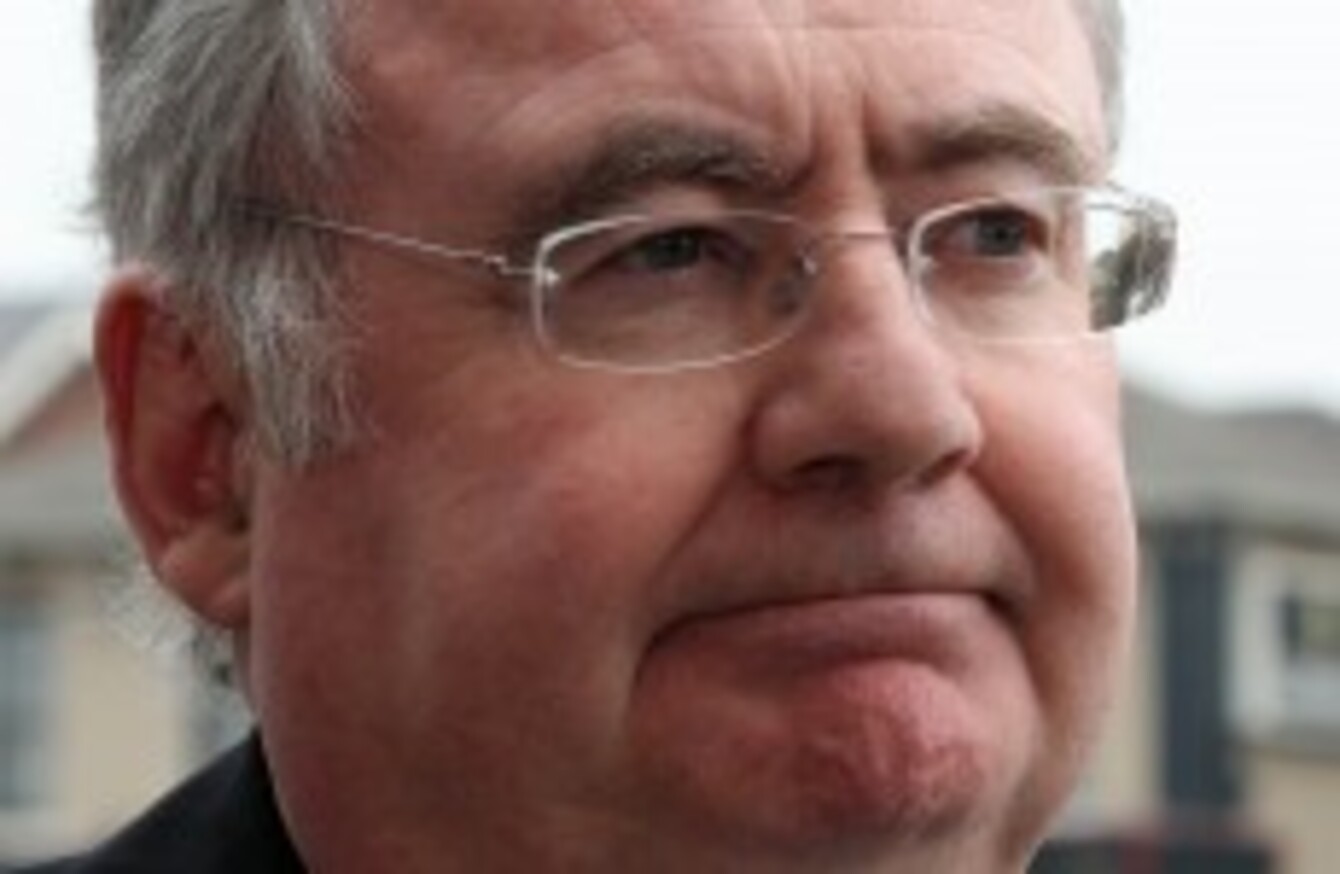 Minister Pat Rabbitte
Image: Sam Boal/Photocall Ireland
Minister Pat Rabbitte
Image: Sam Boal/Photocall Ireland
CABINET IS SET to discuss the setting up of a €6 billion strategic investment fund that would use money from the National Pension Reserve Fund, it was reported today.
The idea is to provide a source of finance to "get jobs going in the economy".
Following from an article in the Sunday Business Post, Minister Pat Rabbitte was questioned by David McCullagh on RTÉ's The Week in Politics on the issue.
The Minister said that cabinet will discuss a legislative measure, to set up a fund to provide funding to the SME sector in particular that the regular banking system is still not doing sufficiently well.
He said that the idea is represented as a strategic investment fund which will take over the National Pension Reserve Fund moneys, and that will be used to leverage finance from the private sector to invest in strategic projects from the economy "to get economic activity going and to put people back to work".
Minister Rabbitte said the requirement in the documents they will consider in cabinet on Tuesday is that the fund operates commercially and there is a commercial return on it:
but as soon as strategic projects present that have a productive value for the economy we will proceed with haste to assist them; because there is still not adequate funding coming from the conventional banking system.