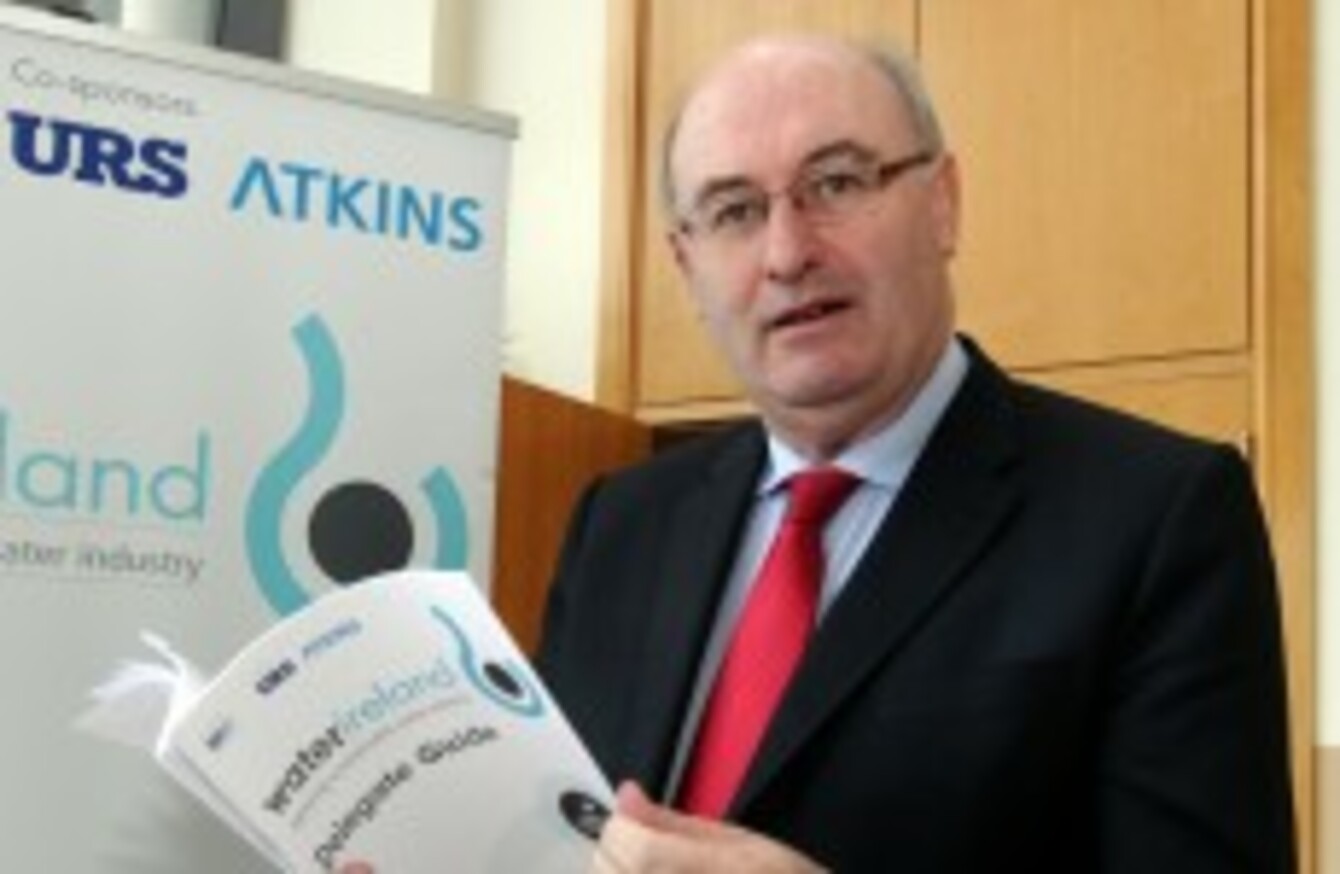 Minister of Environment Phil Hogan.
Image: Mark Stedman/Photocall Ireland
Minister of Environment Phil Hogan.
Image: Mark Stedman/Photocall Ireland
THE GOVERNMENT'S NEW climate change plan has been criticised by activists with one group describing it as "little more than lipstick on a pig".
Environment Minister Phil Hogan today published the Heads of the Climate Action and Low-Carbon Development Bill which sets out the ambition for the transition to a low-carbon economy by 2050 but the lack of specific targets has been criticised.
"He has not articulated a clear definition of what low-carbon means by 2050. Why has he not included it in the Bill?," asked Oisin Coughlan of Friends of the Earth.
Minister Hogan's changes amount to little more than lipstick on a pig. His draft Bill was weak and his proposed changes are minor, mostly cosmetic, improvements. He has ignored the key recommendations of the all-party Oireachtas Committee report.
But the Government insists that a new roadmap and framework outlined as part of today's legislation will allow successive Government's to develop climate policy.
It is envisaged that a National Expert Advisory Body will be set up to provide guidance on a series of national plans over the period to 2050.
"The evolution of national climate policy will be an iterative process, based on adoption by Government of a series of national plans over the period to 2050," Hogan said today.
A National Climate Change Adaptation Framework is already in place since 2012, and I expect to initiate and open consultation on Ireland's first National Low-Carbon Roadmap, which will address the greenhouse gas mitigation side of the agenda, in the second half of this year.
But the manner in which this advice is to be formulated is not what was intended according to a number of climate groups.
Stop Climate Chaos say that the Environment Committee had told the Government that the advisory body should be completely independent, something which is not outlined in the draft.
"We are disappointed that the revised heads do not show significant improvements in the areas most needed," says Ciara Kirrane.
"The body tasked with giving advice to government on climate change matters is not independent, despite the advice from the Environment Committee that all members should be independent of State or stakeholder interests. And while the revised Heads allows for the Expert Advisory Body to publish its own reports, this is merely good practice in a transparent and functioning system."
Friends of the Earth made similar complaints, pointing out that it was recommended that the export group should be modelled on the Irish Fiscal Advisory Council but that this will not happen.
It is planned that the CEO of Sustainable Energy Ireland, the director of Teagasc and the director of the ESRI will be present on the the Expert Advisory Body which will made up of at least 10 members.