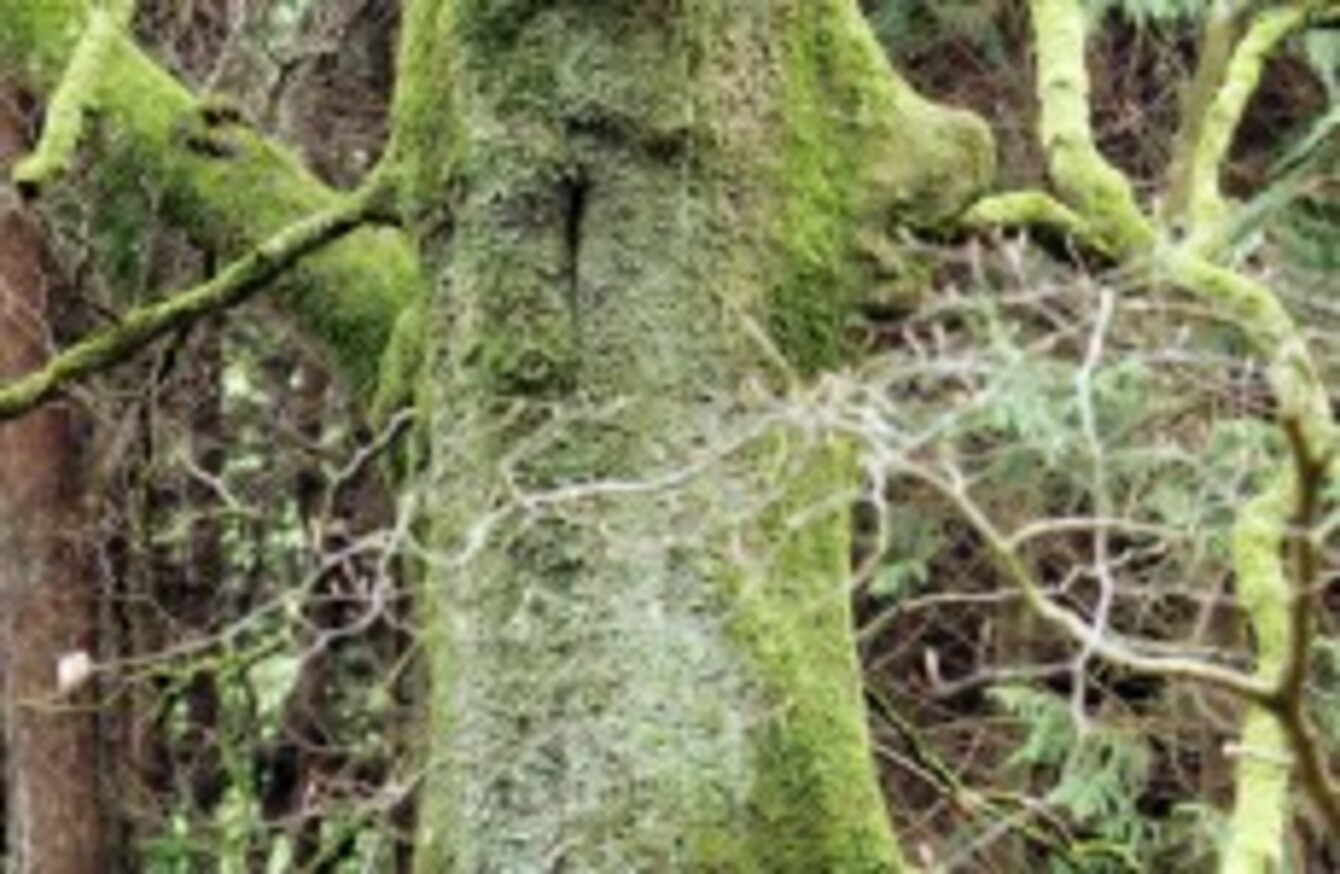 Glen Ding Wood near Blessington in County Wicklow
Image: Eamonn Farrell/Photocall Ireland
Glen Ding Wood near Blessington in County Wicklow
Image: Eamonn Farrell/Photocall Ireland
OF IRELAND'S TOTAL land surface area, just ten per cent is comprised of forests, which represents the second lowest proportional percentage of any country in Europe, according to Professor John O'Halloran at the International Union of Forest Research Organisations (IUFRO).
Speaking at the international conference in UCC, O'Halloran said Irish forests were critical to biodiversity and must be maintained and managed: "The uncertainty about future forest ownership and a slow down in the rate of planting may mean a decline in biodiversity and some species of conservation concern, reliant on the forests."
The IUFRO – which is being partly organised by UCC and the Department of Agriculture, Food and the Marine – has brought together scientists and practitioners from around the globe with a mission to discuss recent research and future directions forest biodiversity. It aims to build on the success of the first IUFRO International Conference on Biodiversity in Forest Ecosystems and Landscapes, which was held in Kamloops, British Columbia, Canada in 2008.
"Forest biodiversity is not as prominent a part of the Ireland's natural heritage as it is of most other countries. Although the majority of Ireland would once have been forested, Ireland's forest cover was reduced over centuries by human activities. Forests comprise only about 10 per cent of Ireland's total land surface area, the second lowest level of any country in Europe," said O'Halloran.
The majority of the Ireland's forests are conifer plantations from the twentieth century, with native woodlands making up only about 1 per cent of the country's land area.
Approximately 30 per cent of the Earth's surface is covered by forests, which have been shown to be valuable to society for many reasons -including heritage, landscape, timber, recreational opportunities, climate change mitigation and biodiversity conservation. However, experts have raised concerns about a decline in forest biodiversity worldwide and have made conservation a global priority.
"The forests are critical as habitats and also ecosystem services such as carbon sinking and flood reduction," said O'Halloran.