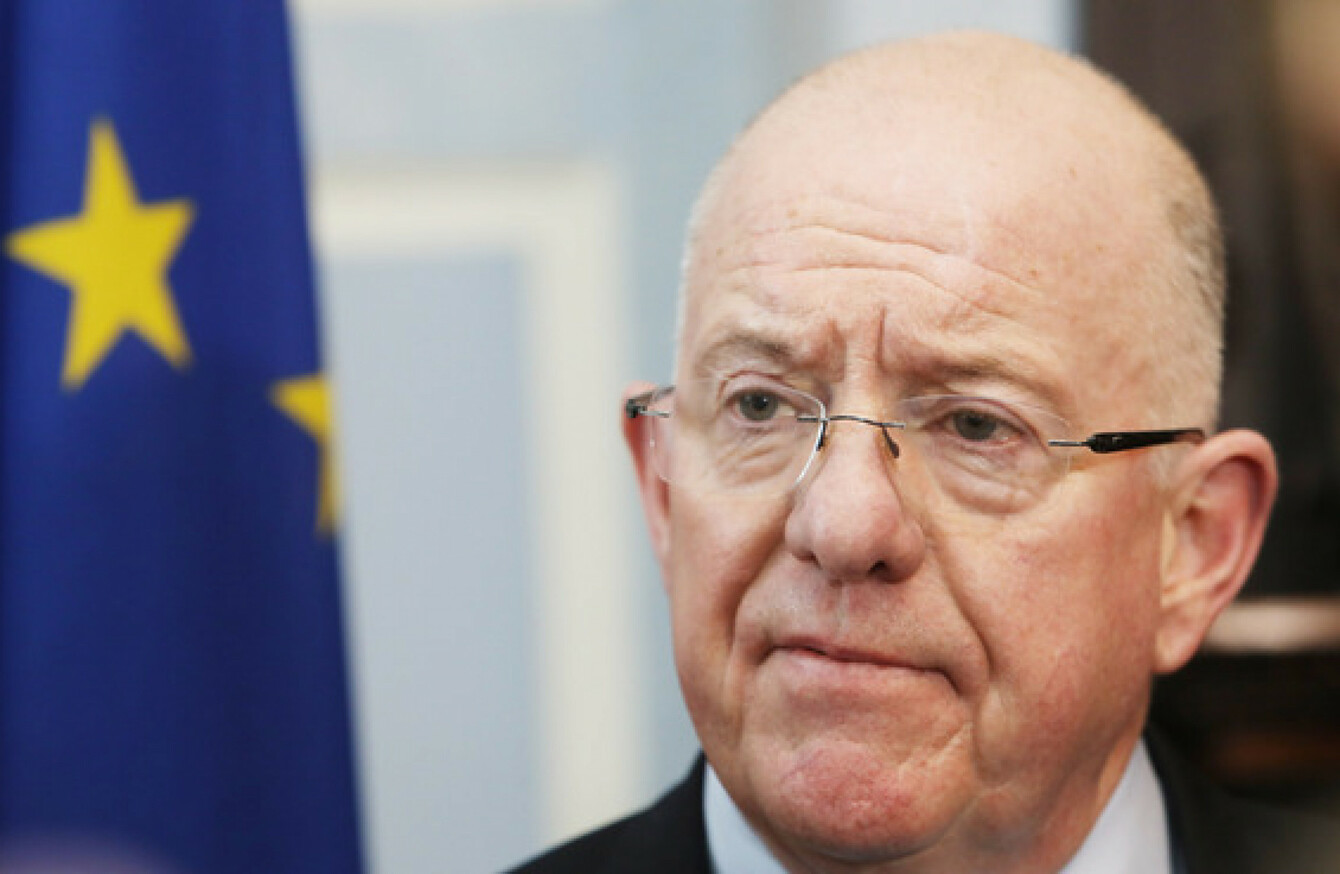 Image: Leah Farrell/Rollingnews.ie
Image: Leah Farrell/Rollingnews.ie
JUSTICE MINISTER CHARLIE Flanagan will today announce that the Irish Passenger Information Unit will begin its work on 25 May.
The body will receive Passenger Name Recognition (PNR) data from air carriers, and exchange data and processing results with other EU member states and Europol.
Flanagan is expected to tell the 46th Interpol European Regional Conference, which is taking place in Dublin for the first time, that the introduction of PNR will "greatly assist in strengthening the integrity of the EU's borders, help to thwart serious criminals and terrorist and overall enhance public safety".
Under a new European directive, air carriers are obliged to provide member state's authorities with the PNR data for flights entering or departing the EU.
Flanagan said the move is part of a series of initiatives enabled by technology such as Interpol's Lost and Stolen Travel Documents Database, noting: "Our authorities have had the benefit of an automated connection to this database since November 2016 that facilitates the automated checking of travel documents."
The minister said PNR data "has obvious potential value as an information resource to police and law enforcement services in the context of investigating and preventing serious crime, such as human trafficking, drug trafficking and international sex tourism".
"It also serves as an invaluable support in combating international terrorism," he added.
'Terrorism is not a new phenomenon'
Flanagan is set to officially open the conference later today. In his speech he is expected to tell delegates of the importance of countries working together to combat issues like terrorism.
"Countering terrorism is not a new phenomenon for many countries.
Indeed it is an unfortunate reality because of the history of this island that dealing with terrorism is not a new challenge here, and members of An Garda Síochána are deserving of praise for the role that they have played in dealing with the problem of terrorism on this island down through the decades.
"The current global terrorism threat is dynamic and constantly evolving, and we too must continue to evolve to meet the challenges it presents. Any actions that we can take to protect our democratic freedoms by stopping those who seek to attack our freedoms and our way of life must remain a priority for us," Flanagan will say in his speech.