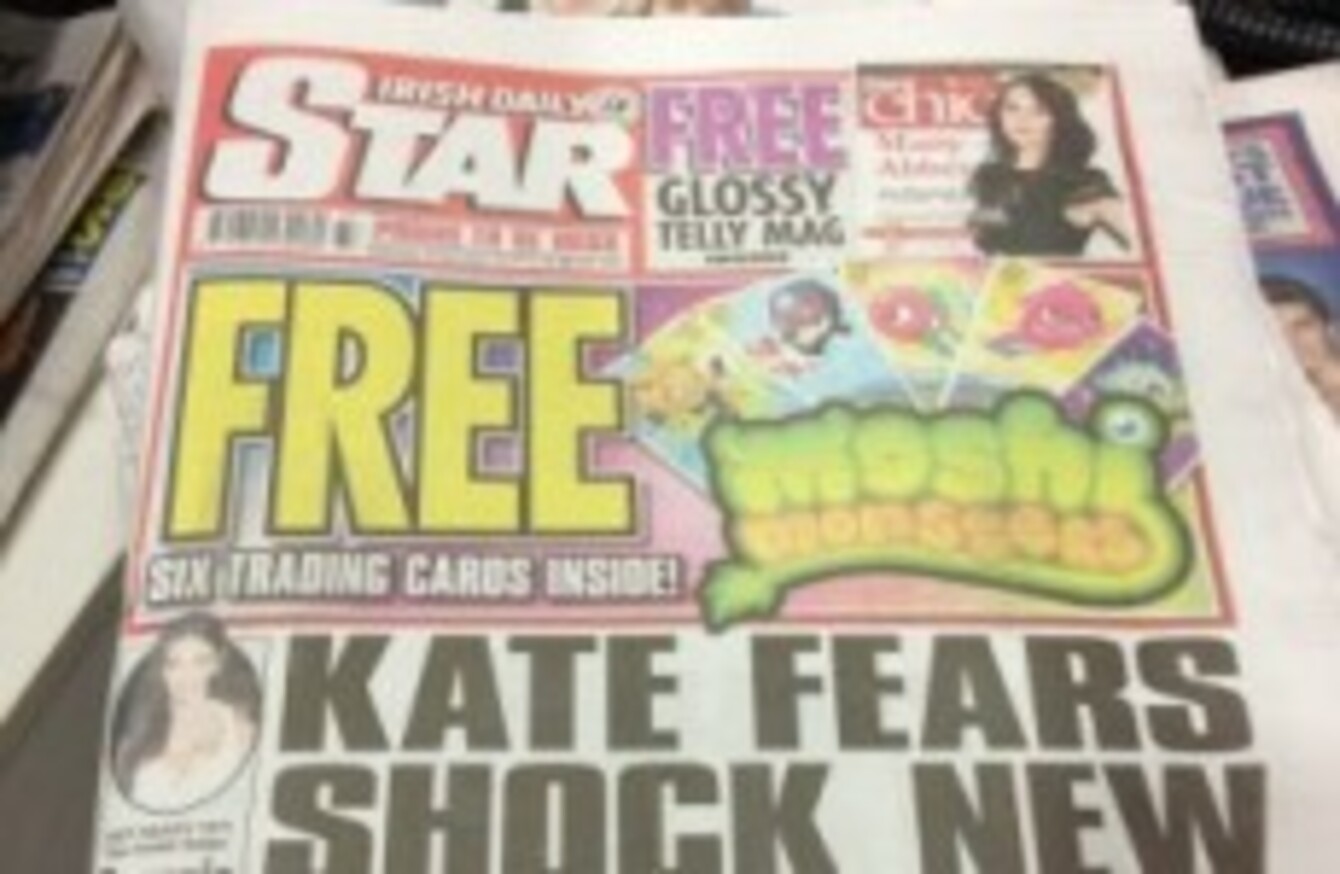 RICHARD DESMOND, THE chairman of Northern And Shell which part-owns the Irish Daily Star, has said he is taking immediate steps to close down the joint venture with Independent News & Media over the newspaper's decision to publish images of Kate Middleton as she sunbathed topless while on holiday at a private estate with her husband.
In a statement issued to Sky News, Desmond said: "I am very angry at the decision to publish these photographs and am taking immediate steps to close down the joint venture."
"The decision to publish these pictures has no justification whatever and Northern & Shell condemns it in the strongest possible terms."
Northern and Shell has no editorial control over the Irish Daily Star and in an earlier statement, the company said it was not given advance notice of the decision to publish the images. It has spent the day consulting with its lawyers "as a matter of urgency" over what it believes to be a serious breach of contract.
A spokesperson for Independent News & Media told TheJournal.ie that the republication of pictures of the Duke and Duchess of Cambridge by the Irish Daily Star was "regrettable and in poor taste". He added, "IN&M had no prior knowledge of the matter prior to publication."
The newspaper's editor told BBC News earlier today that the images are causing upset in the UK only, and not in the rest of Europe. Michael O'Kane described the photographs as "very tasteful" and said he afforded the Duchess the same treatment as he would the likes of Rihanna or Lady Gaga.
"She's not the future queen of Ireland so really the only place this is causing fury seems to be in the UK, and they are very very tasteful pictures," he added.
O'Kane was not available for comment after Desmond issued his latest statement.
Yesterday legal action was launched against Closer, the French gossip magazine which first published the images of Prince William and his wife on holiday in the south of France.