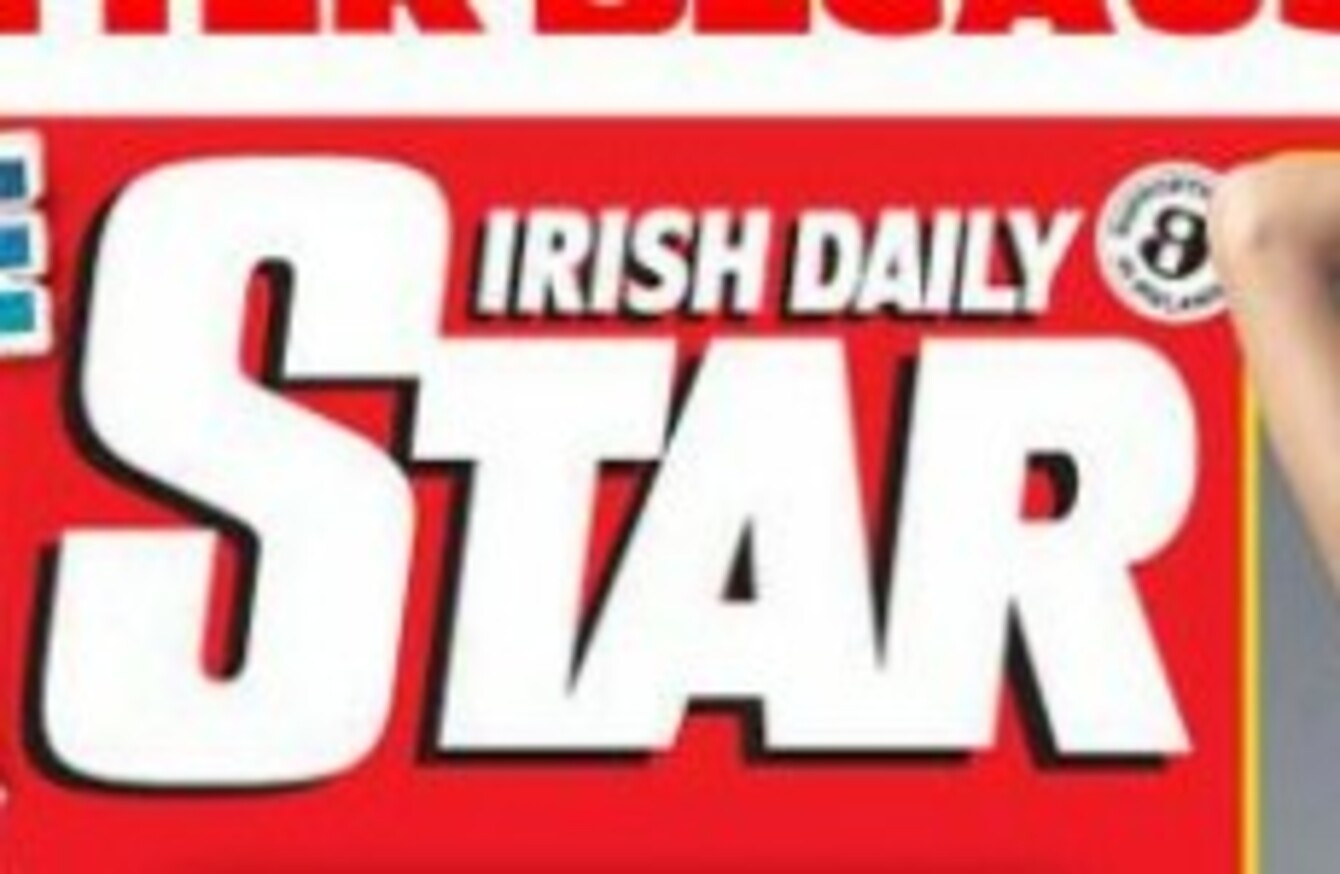 THE TABLOID NEWSPAPER The Irish Daily Star has recorded a €4.3m operating profit. The result for 2010 will be cheering news to the ailing newspaper industry but the Star's profits show a fall of 10 per cent year-on-year.
A statement from the paper said that while revenue at the company had fallen 5 per cent, it had also managed to cut costs by 5.5 per cent. A large factor behind the cost-cutting came from the closure of the Irish Daily Star Sunday in January of last year. The company managed to pay dividends of €4.55m to shareholders in 2010.
The Star's managing director Paul Cooke said that the results showed the company's "financial performance compares very favourably with its peers" in what he describes as a "challenging year for Irish media". The paper suffered only a 1 per cent decline in advertising revenue, compared to the average of 7 per cent recorded by the National Newspapers of Ireland. He said:
Furthermore this performance combined with the profits reported for Independent News & Media (INM) for the first half of 2011 show that the domestic Irish newspaper sector is very much alive.
The Irish Daily Star is half-owned by Express Newspapers UK and half-owned by INM. Figures released by INM in August showed that the group recorded an operating profit of €34.5m, down €2.3m year-on-year. However, revenue was down by 12.3 per cent, reflecting, said INM, "the disposal of London Independent titles and the continuing poor macro-economic conditions in Ireland".