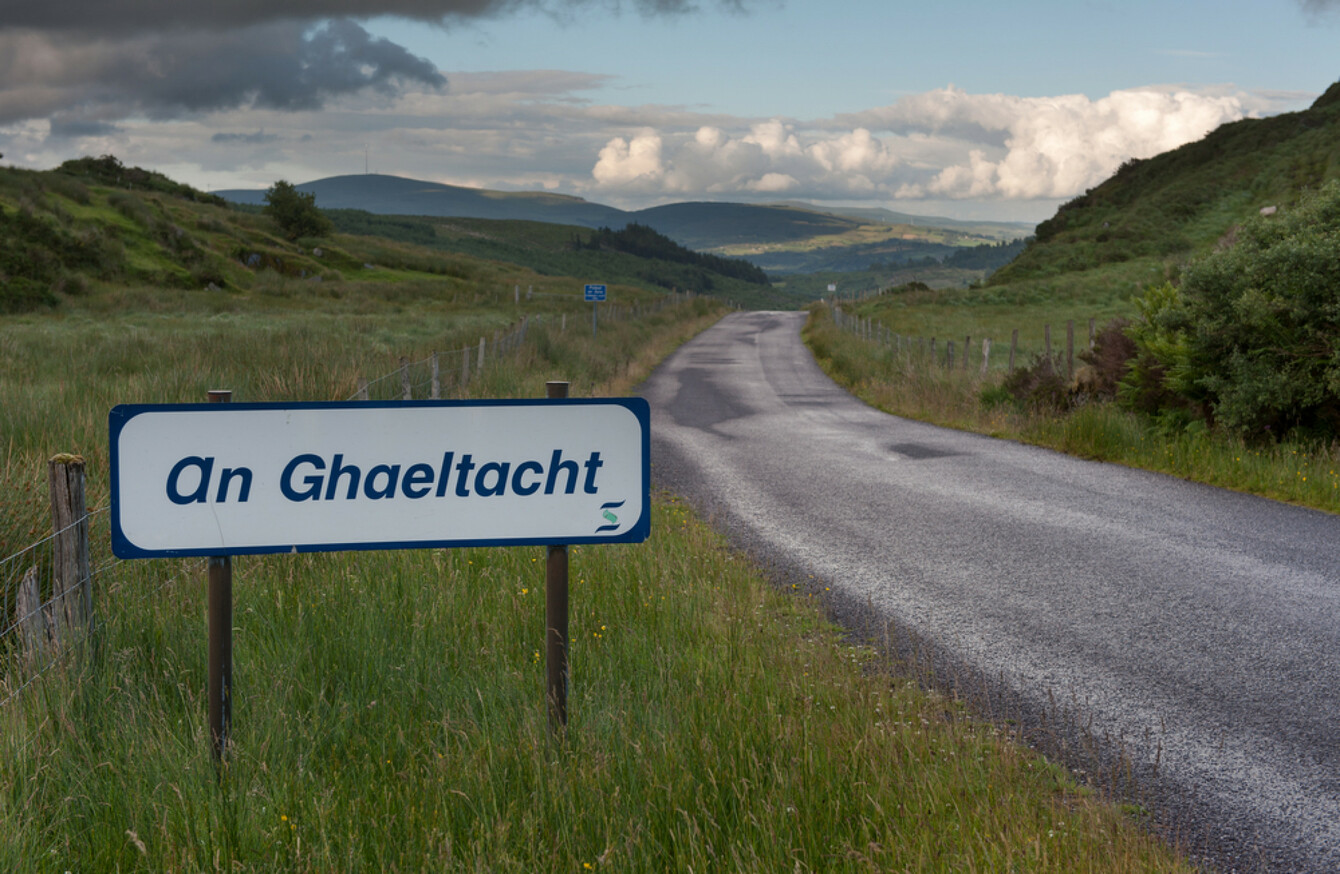 Co Kerry.
Image: Remizov via Shutterstock
Co Kerry.
Image: Remizov via Shutterstock
INCREASED FUNDING TO Irish language groups announced in the Budget yesterday will go towards creating more jobs in Gaeltacht areas between now and 2020.
There will be an increase of €2.5 million for groups advocating for Irish language and Gaeltacht affairs, the language planning process, jobs created by Údarás na Gaeltachta, and various training programmes as Gaeilge.
In total, €62.595 million has been allocated for next year for the Irish language, the Gaeltacht and the islands. That figure breaks down as follows:
An additional €1.4 million to support the language planning process under the 20-Year Strategy for the Irish Language
An extra €400,000 for Údarás na Gaeltachta to invest in its capital programmes and to increase supports for Gaeltacht co-operatives and community development organisations
An additional allocation of €687,000 for the Department's language support schemes outside the Gaeltacht.
Announcing the additional funding yesterday, Minister for Finance Paschal Donohoe said in his Budget speech that "our national language is a vital part our country".
Speaking to TheJournal.ie, CEO of Údarás na Gaeltachta Micheál Ó hÉanaigh said that his organisation was happy that the funding was going "in the right direction".
Along with the organisations overall budget of €7 million, Ó hÉanaigh added that there might be top-ups in funding during the year – last year there was an extra €1.5 million delivered, which gave them "a good amount of flexibility".
But some opposition politicians have said that it's not good enough. The Social Democrats leader Roisín Shortall compared the amount being spent on the Taoiseach's new Strategic Communications Unit (€5 million) to the increase in funding for groups geared towards promoting the Irish language (€2.5 million).
Sinn Féin TD Pearse Doherty told the Dáil that his party would have recommended €5 million for Údarás na Gaeltachta and €4 million for language planning process.
He said that the government has to be "honest about the language" and "invest appropriately in it" so it will be here in the coming years.
But Ó hÉanaigh isn't put off by those figure comparisons:
We're like every other group: we want more, but we work with what we've got.
He said that the additional funds would be used to raise the number of people in full-time employment in Gaeltacht areas from 7,400 to 8,000 between now and 2020.
He added that this would be done through research into natural resources, tourism development and multinational companies located in Gaeltachtaí.
Ó hÉanaigh did say that the Taoiseach's interest and proficiency in the Irish language is "without doubt" contributing to the increase in Irish language funding.
"It's something positive that we have a Taoiseach who is sympathetic to the Irish language, we'd welcome that enormously."
Among the initiatives devised by the government to promote the Irish language and Gaeltacht areas is the €48.6 million 'Programme C', which will:
Support the creation of over 500 jobs and maintain an employment base of 7,000 jobs in the Gaeltacht through Údarás na Gaeltachta
Support more than 20,000 students attending Irish colleges in the Gaeltacht
Promote the Irish language inside and outside the Gaeltacht
Support the provision of island air and ferry services with some 400,000 passenger journeys.
Minister of State for the Irish Language, the Gaeltacht and the Islands Joe McHugh said that "support for the Irish language and the sustainable development of our island communities will remain key priorities for me in 2018″.
There is a growing love for our language and our culture; it is what sets us apart.
A second programme worth €14.028 million aims to develop Irish and Ulster Scots in the context of the implementation of the Good Friday Agreement:
Through Foras na Gaeilge and the Ulster-Scots Agency, promote the Irish and Ulster Scots language and culture; and
Through Waterways Ireland, maintain the waterways for some 15,000 registered boat users.