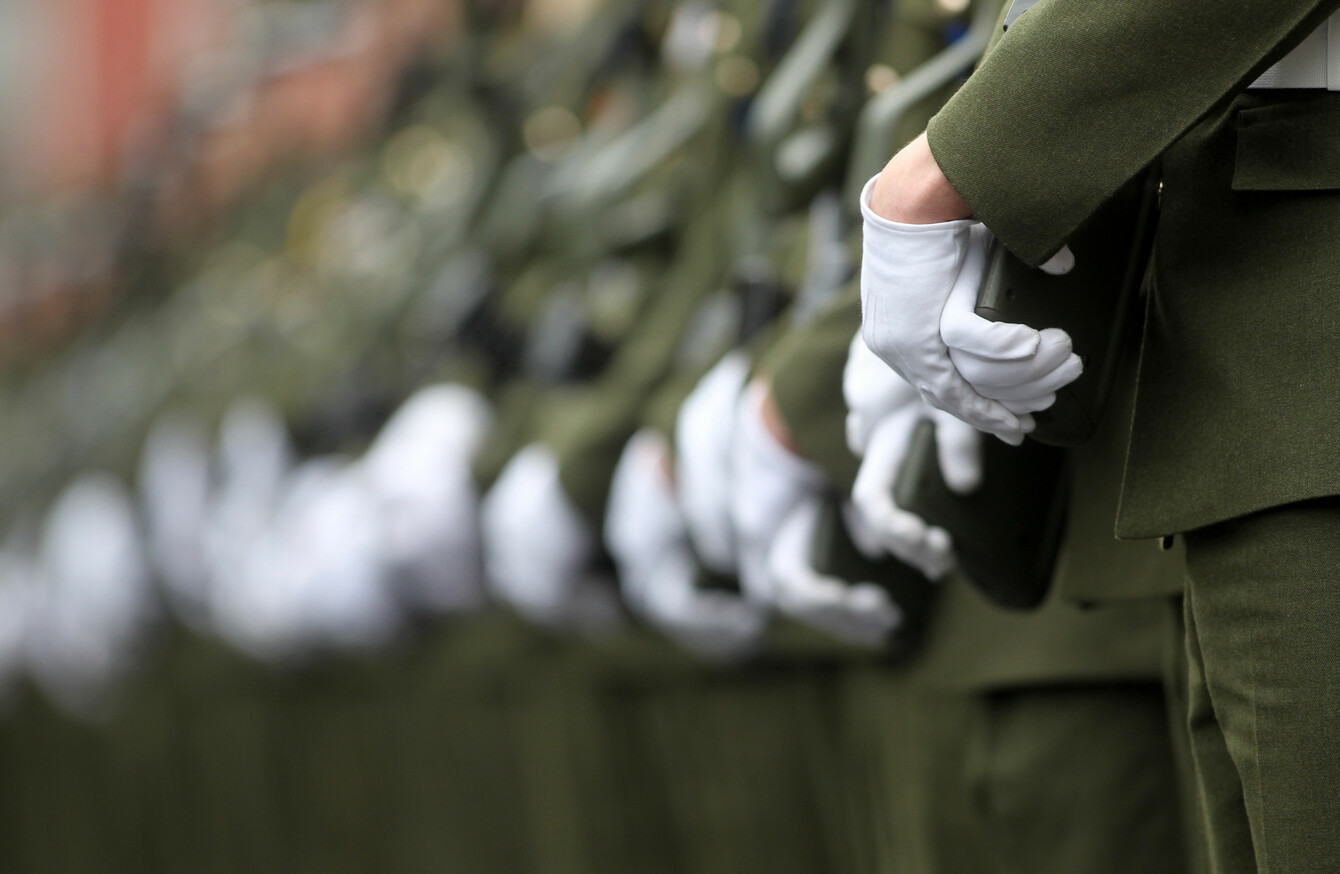 File
Image: Sam Boal/RollingNews.ie
File
Image: Sam Boal/RollingNews.ie
A REPORT BY a retired High Court judge into the murders of two Irish peacekeepers in Lebanon 37 years ago has found a catalogue of mistakes were made.
Privates Hugh Doherty and Kevin Joyce were killed in Lebanon in 1981 while serving with the United Nations.
On 27 April, the observation post both men were manning in the village of Dyar Ntar came under attack.
The body of Private Doherty, a 20 year old from Donegal, was later found in a ditch by another young soldier. He had died from gunshot wounds. Joyce was never found. He had been expected home in the Aran Islands just days after the incident.
A review into the deaths was ordered in 2014. Retired High Court Judge, Mr Roderick Murphy was appointed in January 2015 to conduct the independent review. The final report was submitted to the Minister with responsibility for Defence Paul Kehoe earlier this year and published today following consultation with the Attorney General.
Kehoe said:
"I want to thank Mr. Roderick Murphy for his thorough and very frank report. His determination in conducting extensive archival searches and in consulting with witnesses, ensures that this report is comprehensive and covers all the relevant issues.
"The report identifies a number of failings and shortcomings in the Defence Forces operation in UNIFIL at that time. It also highlights the manner in which these two soldiers were deployed in an isolated location. This should never have happened."
The report found that the outpost the men were stationed at had been set up with no risk assessment, that it was exposed, inadequately manned and there was "a persistent inadequate assessment of risk in the prevailing circumstances". The report also found that the Doherty family had heard a rumour that Joyce had shot their brother. This rumour was not debunked until 2014, despite an investigation taking place from 1982 to 1984.
The Chief of Staff of the Defence Forces, Vice Admiral Mark Mellett said:
"I can assure both families that the hard lessons the Defence Forces have learned from this tragic event continue to shape how we train and prepare our personnel for overseas service today and into the future."
In his report, Mr Murphy acknowledged that he had received the fullest co-operation from the Department of Defence and the Defence Forces in the course of conducting his review.
Minister Kehoe repeated his apology to both families.