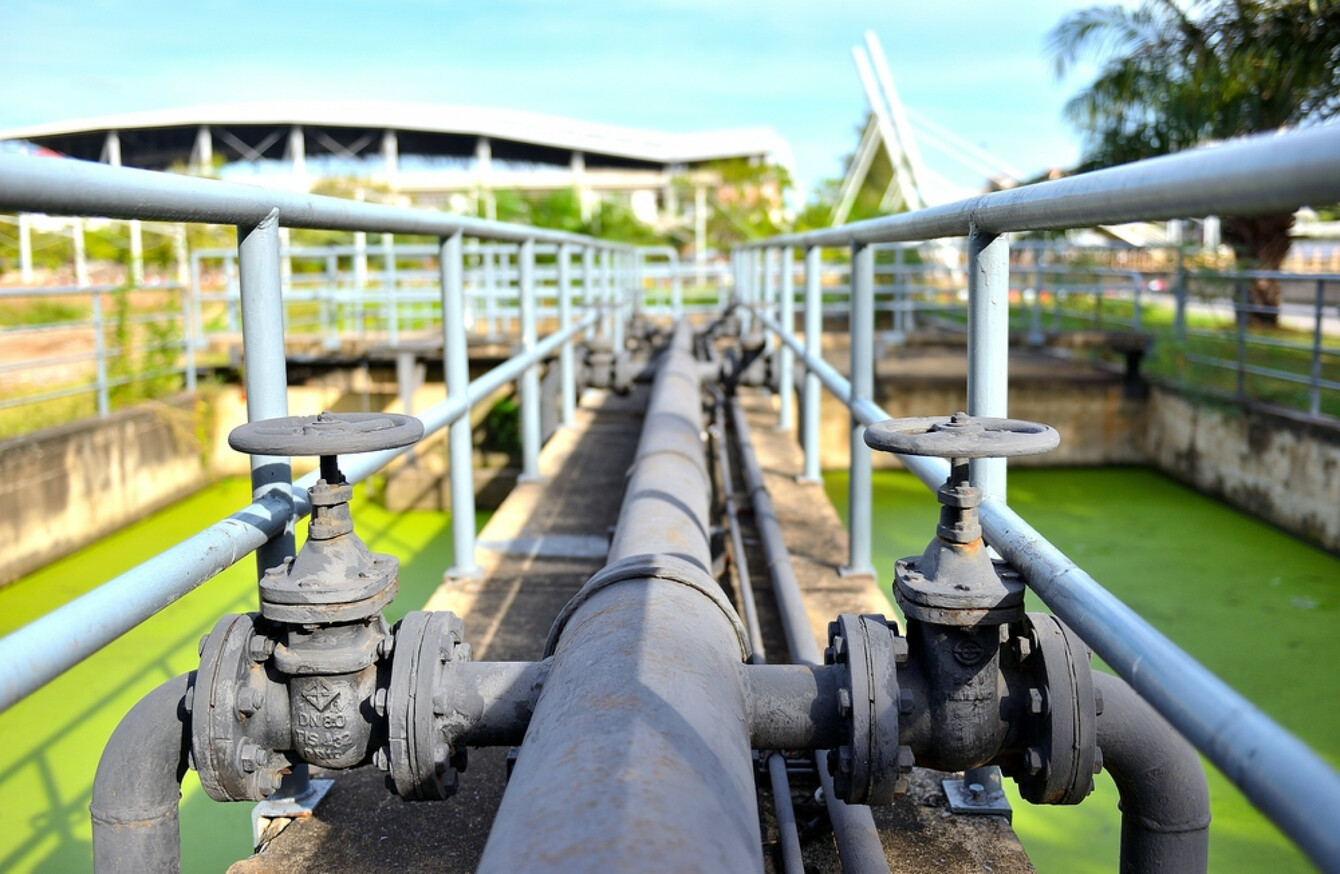 It's part of a plan to provide wastewater facilities for a growing Dublin.
Image: Shutterstock
It's part of a plan to provide wastewater facilities for a growing Dublin.
Image: Shutterstock
IRISH WATER IS planning to build a new wastewater facility and an underground orbital sewer to cater for a growing population in the greater Dublin area.
Plans for the development are to be submitted to An Bord Pleanála today with Irish Water saying the completed project will facilitate population and economic growth up until 2050.
The plans will see a new wastewater treatment facility in the Fingal townland of Clonshaugh and a pumping station in Abbotstown, near Blanchardstown.
An underground orbital sewer between Blanchardstown and Clonshaugh will connect the treatment facility and the pumping station with another pipeline to take the treated water out to the Irish Sea.
The plan will also see a sludge treatment centre at the facility in Clonshaugh and a biosolids storage facility built near Kilshane Cross in north-west Dublin.
Irish Water says that the proposal, dubbed the Greater Dublin Drainage (GDD) project, will have the capacity to treat wastewater for up to half a million people in north county Dublin and parts of Kildare and Meath.
"The GDD project will help to ensure that the wastewater generated every day in our homes, schools and workplaces will continue to be treated safely in compliance with the EU and national wastewater treatment regulations,"said project manager Jane Chambers.
Subject to planning approval, work on the storage facility will begin in 2020 while work on the main aspects of the plan will begin in 2022 at the earliest.
It is hoped that the GDD project will be completed by 2026 and provide sufficient capacity for at least 25 years.
"The population of the greater Dublin area (Dublin, Meath, Kildare and Wicklow) is projected by the ESRI to increase by approximately 450,000 in the period to 2040 to 2.35 million. This is based on a 'business as usual' scenario with current inward migration patterns continuing," Irish Water said upon announcement of the plan.
The GDD project was part of the National Development Plan 2018-2027 and the national Planning Framework under Project 2040.
The plan also includes proposals to increase capacity at the current wastewater treatment in Ringsend in south-east Dublin.
When completed, the underground orbital sewer will take in some of the existing wastewater that flows towards Ringsend.
A number of compulsory purchase orders (CPOs) relating to land and rights of way are also to be submitted as part of the GDD project. Details of those CPOs will be on display from today for eight weeks at both Fingal County Council and Dublin City Council offices.
An Bord Pleanála will today commence a seven-week public consultation period on foot of the proposals.