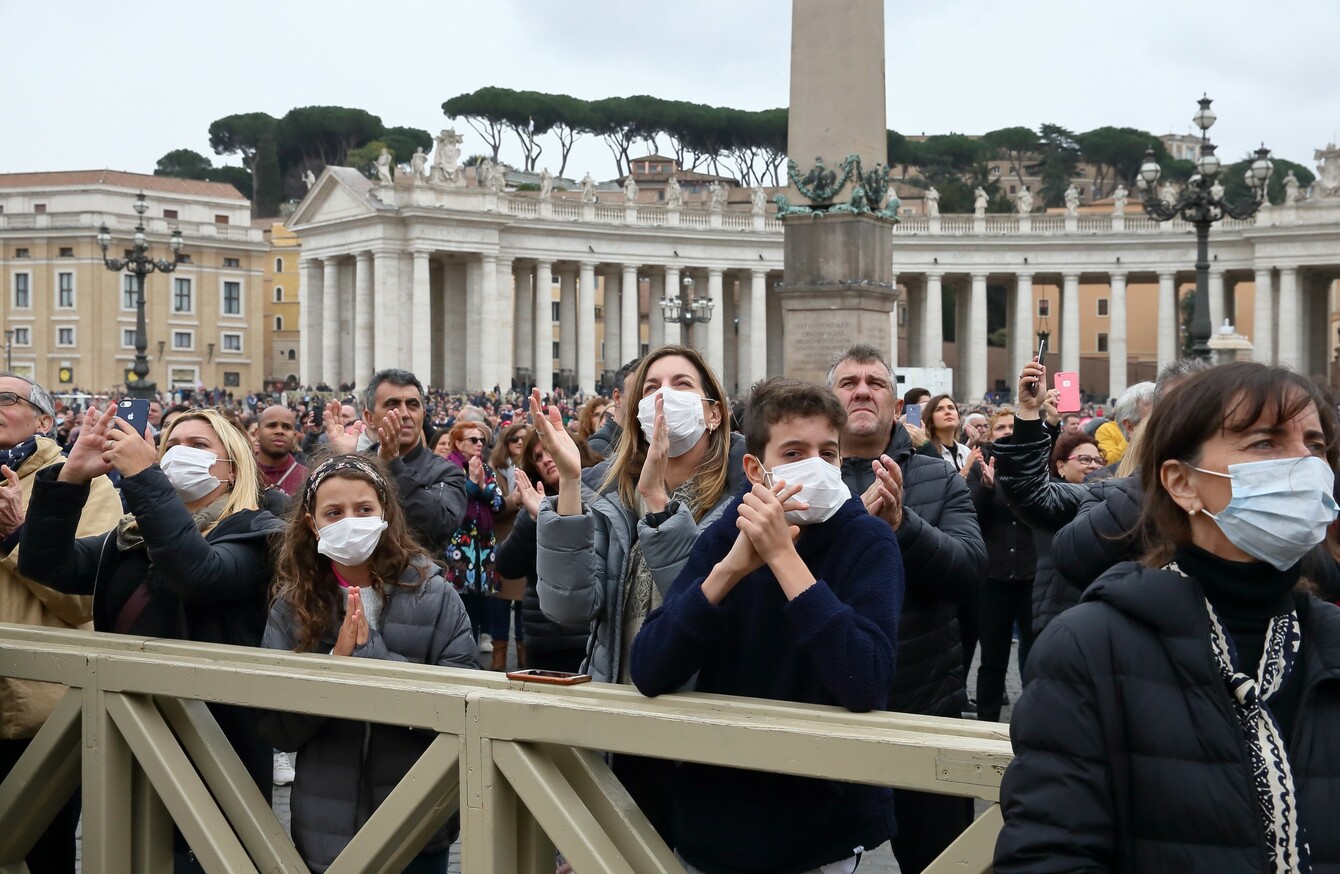 Pilgrims arrive in St. Peter's Square for the Angelus prayer with masks to protect themselves from the coronasvirus
Image: SIPA USA/PA Images
Pilgrims arrive in St. Peter's Square for the Angelus prayer with masks to protect themselves from the coronasvirus
Image: SIPA USA/PA Images
Updated Mar 4th 2020, 7:44 PM
AUTHORITIES IN ITALY have confirmed that all schools and universities in the country will close until mid-March due to the ongoing effects of Covid-19 in the country.
Earlier, local news wires including Ansa had reported that the decision had been made and authorities have this afternoon confirmed it is shutting all schools and colleges for the coming weeks. 
This evening, the Italian government ordered all sporting events to take place without fans until 3 April. 
Authorities also said there has been more than 3,000 cases confirmed and 80 deaths attributed to Covid-19 in Italy.
A number of universities in the worst affected regions in the north of the country had already cancelled classes with almost a dozen towns put into lockdown last week. 
Last week, Irish universities confirmed that dozens of Irish students were studying abroad in Italy on Erasmus programmes, and that it had been in contact with students with advice on how to care for themselves in light of the outbreak. 
Italy, and particularly northern parts of the country, have been the worst hit in Europe following the spread of the novel coronavirus outside of China. 
Several games in the Italian football league have been called off in recent weeks, with tomorrow's Coppa Italia semi-final second leg between Napoli and Inter Milan the latest to be postponed.
With reporting from Conor McCrave and AFP