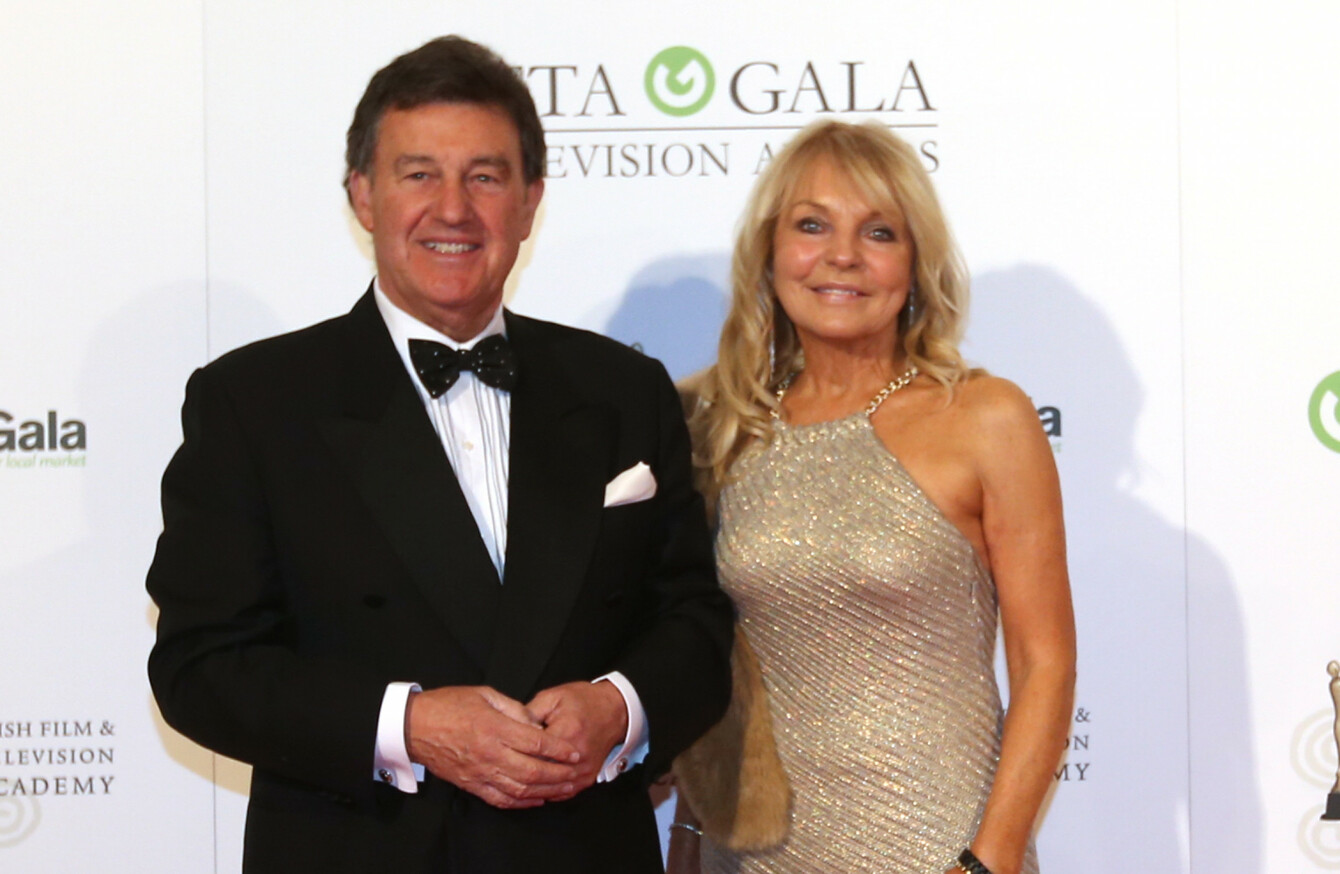 Bill Cullen and Jackie Lavin at the Iftas in 2015
Image: Sam Boal via RollingNews.ie
Bill Cullen and Jackie Lavin at the Iftas in 2015
Image: Sam Boal via RollingNews.ie
JACKIE LAVIN'S HIGH Court action against her partner Bill Cullen and one of his companies over an alleged failure to complete a €1 million deal for the sale of Killegy House in Kerry to the businesswoman has been resolved.
Lavin, of Osberstown House, Naas, Kildare, has brought proceedings against Glencullen Properties Ltd and Mr Cullen, also of Osbertown House, Naas.
Cullen is the firm's sole shareholder and a director of the company.  In 2012, Ulster Bank appointed accountancy firm Kavanagh Fennell as receivers over the company's assets including Killegy House, located at Muckross, Killarney.
The case was listed for hearing before Justice Paul Gilligan at the High Court yesterday but was adjourned to allow talks between the parties.
Resolution
This morning, the court was informed by Bernard Dunleavy SC for the company that the case had been resolved and on consent could be struck out.
The Judge agreed to strike out the case, which was expected to run for several days had talks between the parties failed to bring about an agreement.
No details of the settlement, which is understood to be confidential, were given in open court.
In her proceedings, Lavin, who says she is in a committed relationship with Cullen, claimed Killegy House was her home.
She claimed Ulster Bank created a charge over Glencullen's assets in 1999, including Killegy House.
In 2009, Glencullen sought additional credit facilities from Ulster Bank allowing it continue to trade during the downturn.
The bank, she claimed, was unwilling to do this unless €1 million was invested in the company.
Following the sale of a property they had in Florida for $7.25 million (about €6.7 million), Lavin said she agreed to advance Cullen €1 million so he could pay down Glencullen's liabilities.
As part of the arrangement, she claimed Killegy House would be sold to her. She claimed it failed to complete the sale of the property to her.
She claimed she suffered loss and damage as a result of being deprived of the opportunity to buy the house. After the company was placed in receivership it secured an order from the Residential Tenancies Board requiring her to leave Killegy House.
In her action, she sought an order for the specific performance directing the sale of Killegy House to her. She also sought an order prohibiting the defendants from entering into any contract for the sale of the property other than with Lavin.
Glencullen denied claim
Glencullen Properties denied all the claims and argued that Lavin was not entitled to any of the orders she sought.
In its defence, the company said it accepted Lavin agreed to advance Cullen €1 million so he could loan Glencullen funds to reduce its liabilities.
The company denied the monies were advanced as part of an agreement to sell Killegy to Lavin.
Yesterday, a lawyer for Cullen told the court that Cullen was not defending the proceedings and that he was supporting Lavin.