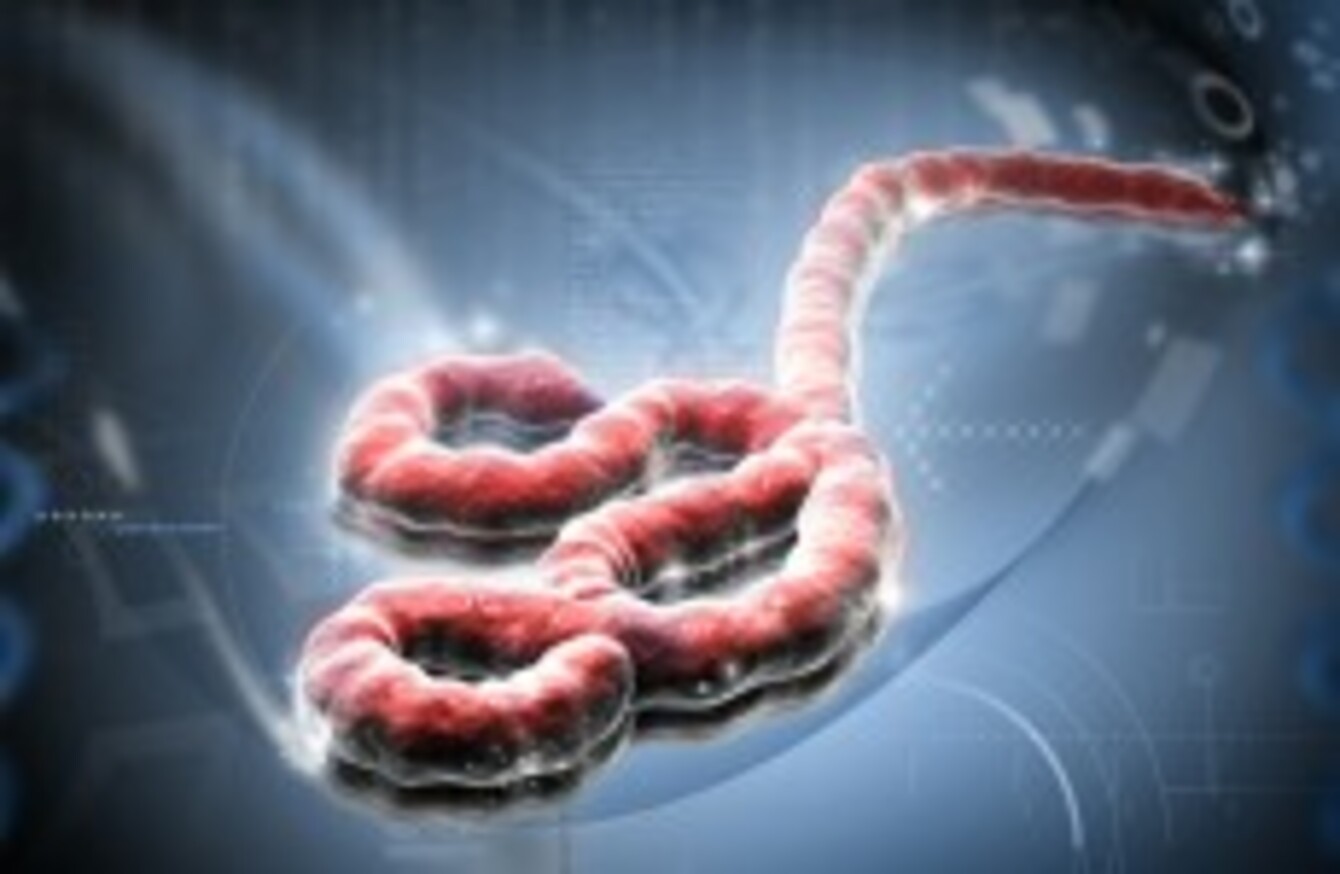 Image: Shutterstock
Image: Shutterstock
SIERRA LEONE, BATTLING a deadly outbreak of Ebola, passed a law today that will see anyone harbouring a victim of the disease facing a two-year jail term.
The attorney general announced the new measure as a top parliamentarian lashed out at neighbouring countries for failing to do more to help resolve the crisis.
Sierra Leone has been one of the hardest hit by the epidemic, with 374 deaths and 907 cases since the outbreak began.
"A maximum of two years jail term will be imposed on anyone caught hiding somebody who is believed to be infected with the deadly Ebola disease," Attorney General Frank Kargbo said after introducing the bill into parliament.
With tensions over the outbreak running high, the majority leader of the house, Ibrahim Bundu, criticised neighbouring countries that he said had abandoned Sierra Leone.
"We are appalled by the slow pace of response by some of our development partners and the abandonment and isolation from those we viewed and believed to be our biggest friends at sub-regional, regional and global levels," he said in a statement.
He called the cancellation of flights and closing of borders to contain the virus "ugly developments" that were leading to further isolation and causing businesses to shut down "at the time of greatest need".
He said Sierra Leone would be reviewing its relations with countries that the government felt had snubbed their cries for help "when life returns to normal".
'Outbreak underestimated'
According to the latest figures from the World Health Organization, 1,350 people are now believed to have died from the Ebola virus, which has been raging in the region since March.
In a 'situation assessment' issued today, the WHO said that the magnitude of the current Ebola outbreak "has been underestimated" for a range of reasons, including that many families hide infected loved ones at home instead of reporting their symptoms.
Others deny that a patient has Ebola and believe that care in an isolation ward – viewed as an incubator of the disease – will lead to infection and certain death. Most fear the stigma and social rejection that come to patients and families when a diagnosis of Ebola is confirmed.
The WHO said that health services in the worst affected areas of west Africa have been "overwhelmed" by the outbreak, with treatment centres and clinics closing because of patient and staff fears.
Previously unknown cases have been presented to new health facilities, indicating an undercurrent of patients who are not being identified through existing health structures:
In parts of Liberia, a phenomenon is occurring that has never before been seen in an Ebola outbreak. As soon as a new treatment facility is opened, it is immediately filled with patients, many of whom were not previously identified. This phenomenon strongly suggests the existence of an invisible caseload of patients who are not being detected by the surveillance system.
The health agency also said that lack of access to general health care contributed to an incident on Saturday in which an Ebola facility in Liberia's most disease-prone slum, the West Point township, was raided and looted.
Released
Yesterday, a US hospital confirmed it had released both of the Ebola patients being treated at the facility. Dr Kent Brantly and nurse Nancy Writebol had contracted Ebola while treating patients in Liberia and were evacuated back to the US for treatment.
The US Centers for Disease Control and Prevention said it was "heartened" to learn of the patients' recovery from Ebola and that they do not pose any danger to the public:
CDC has advised Emory University Hospital that there is no public health concern with the release of these patients. They no longer have Ebola virus in their blood and therefore pose no risk to household contacts or the public.  There are no restrictions to the patients' activities of daily living.
The WHO has recorded the testimonies of these Ebola survivors about their treatment and the effects of the disease:

- © AFP, 2014, additional reporting by Susan Ryan