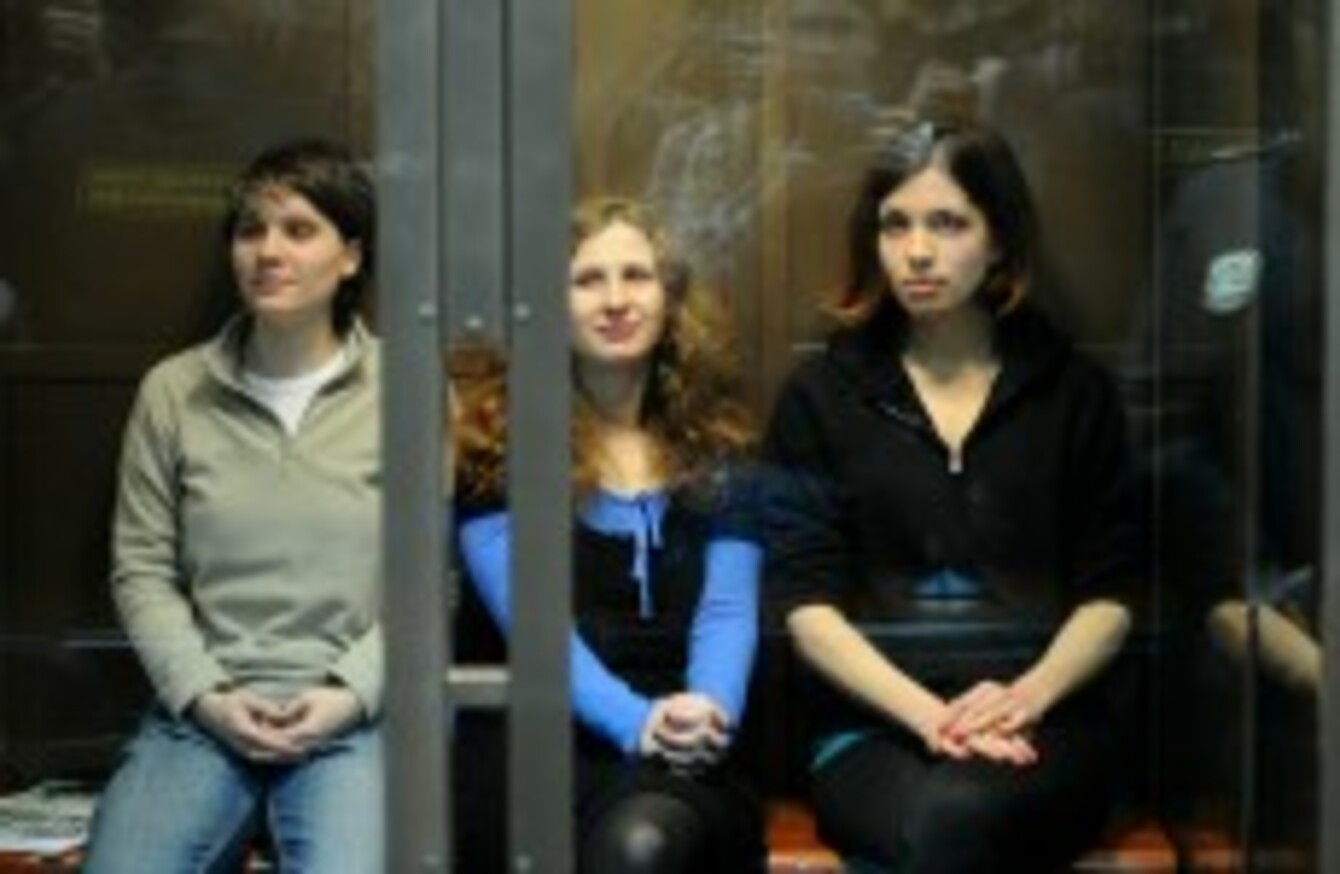 Yekaterina Samutsevich, Maria Alyokhina, Nadezhda Tolokonnikova (L-R)
Image: Photo ITAR-TASS/ Stanislav Krasilnikov
Yekaterina Samutsevich, Maria Alyokhina, Nadezhda Tolokonnikova (L-R)
Image: Photo ITAR-TASS/ Stanislav Krasilnikov
JAILED PUSSY RIOT punk rocker Maria Alyokhina has announced an end to her hunger strike after 11 days because the prison has met her demands, the husband of Alyokhina's bandmate said Saturday.
"Maria said that the prison administration took her on a special tour of the colony, to show her that her demands have been met," Pyotr Verzilov told AFP, adding that Alyokhina then "announced an end to her hunger strike".
Alyokhina, 24, was denied parole on May 23. She had gone on a hunger strike a day earlier in protest against the authorities' refusal to allow her to attend the parole hearing in person.
She later said that the convicts in the colony who live and work with her were locked up in their rooms and denied any movement around the colony's territory. She suspected that the new restrictive measures were introduced to set other convicts against her.
On Saturday, prison officials took her on a tour, showing her that her demands for the removal of padlocks and restrictions to convicts' movements have been met, Verzilov said.
Alyokhina is still being treated in the prison hospital.
"She is in the prison hospital and is very weak, but this victory gives her strength," he said.
Alyokhina and Nadezhda Tolokonnikova — the wife of Verzilov who is held in a different prison colony – were sentenced to two years in prison last August for hooliganism motivated by religious hatred after they performed an anti-Vladimir Putin stunt in a major Moscow cathedral.
Tolokonnikova's request for parole was also denied in April.