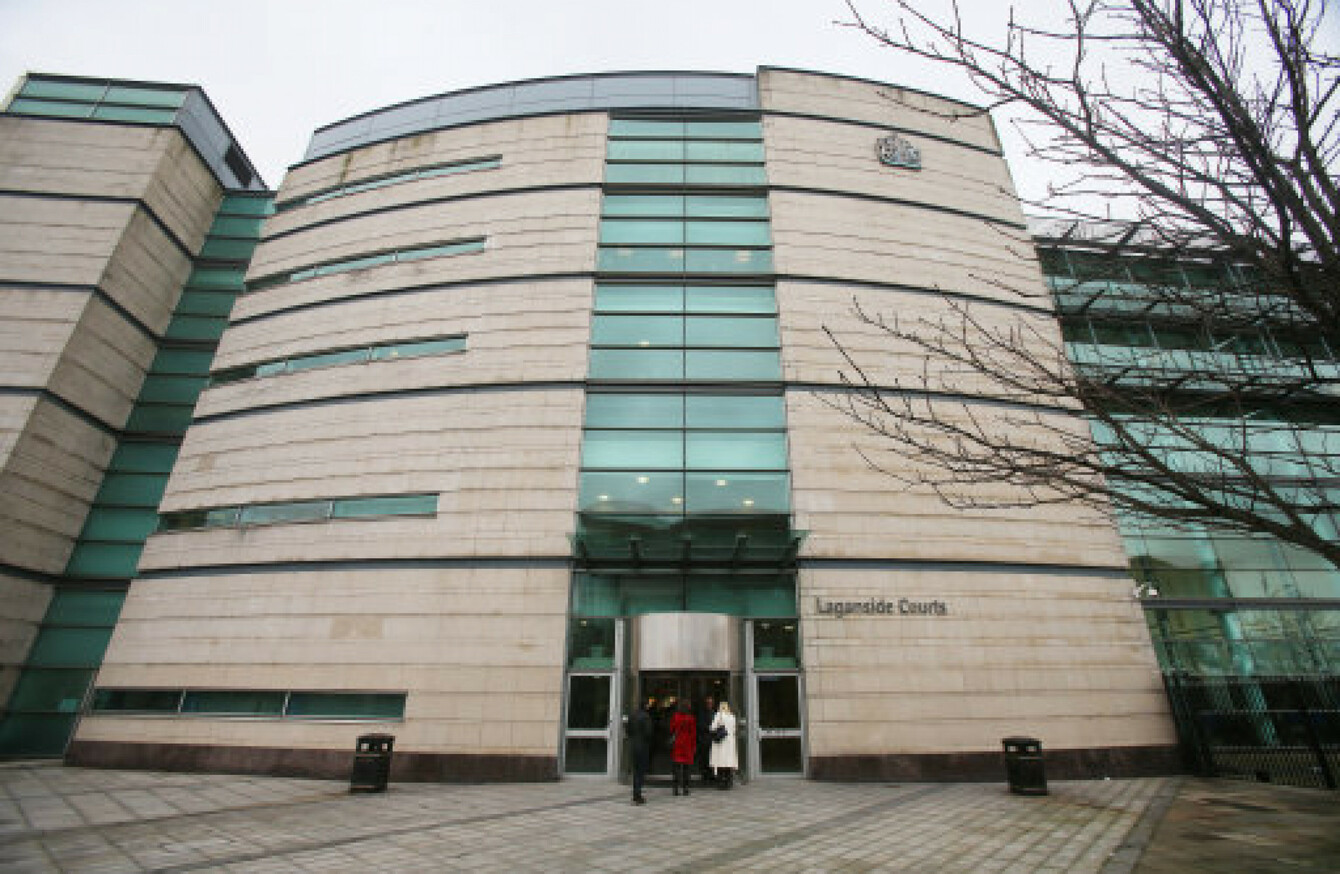 Image: Niall Carson
Image: Niall Carson
A FORMER CELTIC Football Club kitman who sexually abused a Belfast teenager over a three-year period was handed a sentence of three years and nine months today.
James McCafferty – who later described the abuse as a "bit of fun" for the victim – was told he will serve half the sentence in prison, with the remainder on licence when he is released from custody.
Sentencing the 72-year old, from Raby Street in Belfast, Judge Patricia Smyth said the pensioner "ingratiated" into his victim's family, and has displayed little remorse since his offending came to light.
Belfast Crown Court heard the abuse, which occurred over a three-year period from December 2012 to December 2015, took place both in the victim's and McCafferty's home, when the former kitman was aged 66 to 68.
The court also heard the offending has had a "significant impact" on the victim, who was aged between 14 and 16 when he was indecently assaulted by McCafferty.
In a statement, the young man's mother described her son as "kind and caring and compassionate" and what happened to him "will have an impact on him for the rest of his life."
McCafferty appeared in court with the assistance of a walking aid, where he heard a Crown prosecutor revealed there is a warrant outstanding in Scotland for him, which will be executed when he has completed his sentence for abusing the Belfast teenager.
The pensioner was sentenced on eight separate counts of indecently assaulting the teenager, which came to light after he confessed his crimes to Daily Mirror journalist Jilly Beattie.
Following this admission, McCafferty went to police, who launched an investigation. The court heard that at this stage, no complaint had been made by the victim. However, where he was spoken to by officers, whilst he initially denied any abuse had taken place, he later confirmed he had been abused as a teenager by McCafferty.
Judge Smyth told McCafferty:
You ingratiated yourself into your victim's family, you gained the trust of the mother, who considered you a role model for her children.
You abused the trust invested in you by this family and you assaulted your victim in your home and his home – the very place where every child should feel safe.
Describing the abuse as "frequent and over a prolonged period", Judge Smyth spoke of the effect the pensioner's actions have had both on his victim, and his family.
Turning to McCafferty, Judge Smyth said the court accepted he had "significant health issues" which include problems with mobility, a "history of heart attacks" and long-term anxiety and depression.
The Judge said: "It is particularly significant that these offences may not have come to light, but for your voluntary admission to a journalist, then police."
She also noted the "lack of empathy shown" to the victim, branding the remorse he has shown as "disingenuous and superficial" – as was evident when he later told probation what occurred was "a bit of fun" for his victim.
As well as sentencing McCafferty to three years and nine months, she also made him the subject of a Sexual Offences Prevention Order which bans him from working with children. He was also placed on the Sex Offenders Register for an indefinite period.
Victim impact statement
The sentencing of McCafferty was welcomed by both the PSNI and the victim's mother.
Speaking outside Laganside Courthouse, Detective Chief Inspector Anne Marks said the protection and wellbeing of children and young people across Northern Ireland was a "key priority" for the police service.
#Open journalism No news is bad news Support The Journal

Your contributions will help us continue to deliver the stories that are important to you

Support us now
The senior officer also read a statement on behalf of the victim's mother, which addressed the impact McCafferty's offending has had on the young man.
The statement said: "This has been an incredibly tough two years for my family – something no mother should ever have to go through.
"My son is kind and caring and compassionate. He is a young man, and this will have an impact on him for the rest of his life. However, although extremely harrowing, he knows taking this difficult decision to report this abuse was the right choice for him to make, and today we have seen his abuser brought to justice.
"My son was treated with sensitivity, patience and respect by the investigating officers and I would urge anyone who has been a victim of sexual abuse to report it to the police."
Welcoming today's sentencing, DCI Marks said: "I want to thank that young person, and indeed their family, for the courage and resilience that they have shown throughout the investigation.
"I also want to thank the investigating team who, along with their colleagues in public protection branch, worked tirelessly to support victims who have been abused – and indeed bring before the courts those offenders who have committed some of the most heinous crimes.
"Lastly, I would like to appeal to anybody who has been the victim of abuse, whether recently or in the past, or indeed of you are the parent of a child you suspect this has happened to, to please contact the police service and talk to one of my specially trained officers. Our business is about keeping people safe."
Detective Chief Inspector Marks also acknowledged that journalists played a "very important part" in bringing to police attention McCafferty's abuse of the teenager, and said "we thank them for that".