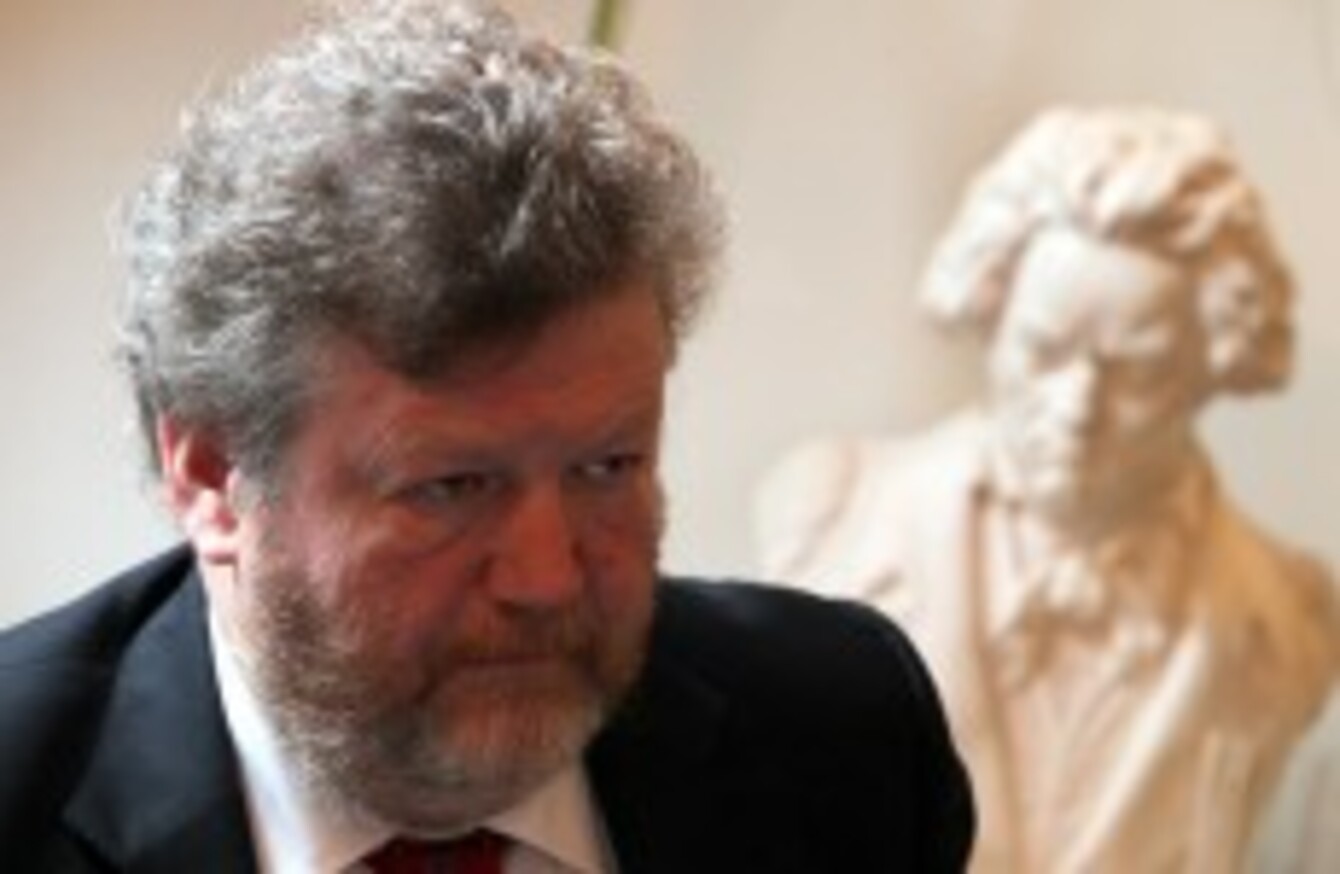 Image: Mark Stedman/Photocall Ireland
Image: Mark Stedman/Photocall Ireland
THE DÁIL IS preparing this evening to vote on Fianna Fáil's motion of no confidence in the Health Minister.
James Reilly has been the focus of public criticism in recent weeks, most noticeably for his handling of the issue of cuts to personal assistance services for people with disabilities. The announcement that cuts would be made to those services caused consternation and protests outside Leinster House in the first week of September. Shortly afterwards, Minister Reilly did a U-turn on those cuts.
Sinn Féin have also tabled a motion of no confidence in the minister and that will be debated on Tuesday of next week, and voted upon the following evening.
Today though it is the turn of Fianna Fáil to express their ire. A debate on the motion was held in the Dáil chamber yesterday evening during Fianna Fáil's alloted private members' time. The vote goes ahead at 9pm tonight.
Their motion reads:
That Dáil Éireann has no confidence in the Minister for Health, James Reilly T.D., because of his inability to deliver on his budget commitments which were based on false and misleading targets in many areas that were never achievable or implementable due to his lack of governance, resulting in more chaos across the health service which will directly impact on patients because of more frontline services being cut, extra bed closures, and more cuts to social support services to the disabled and elderly.
On Monday, Fianna Fáil leader Michéal Martin told his party's think-in that he claimed that the minister had been untruthful when saying that frontline services were being protected. Martin also criticised Taoiseach Enda Kenny for "a situation where the Taoiseach praises a minister for being brave in reversing cuts while the Minister is still claiming the cuts never existed".