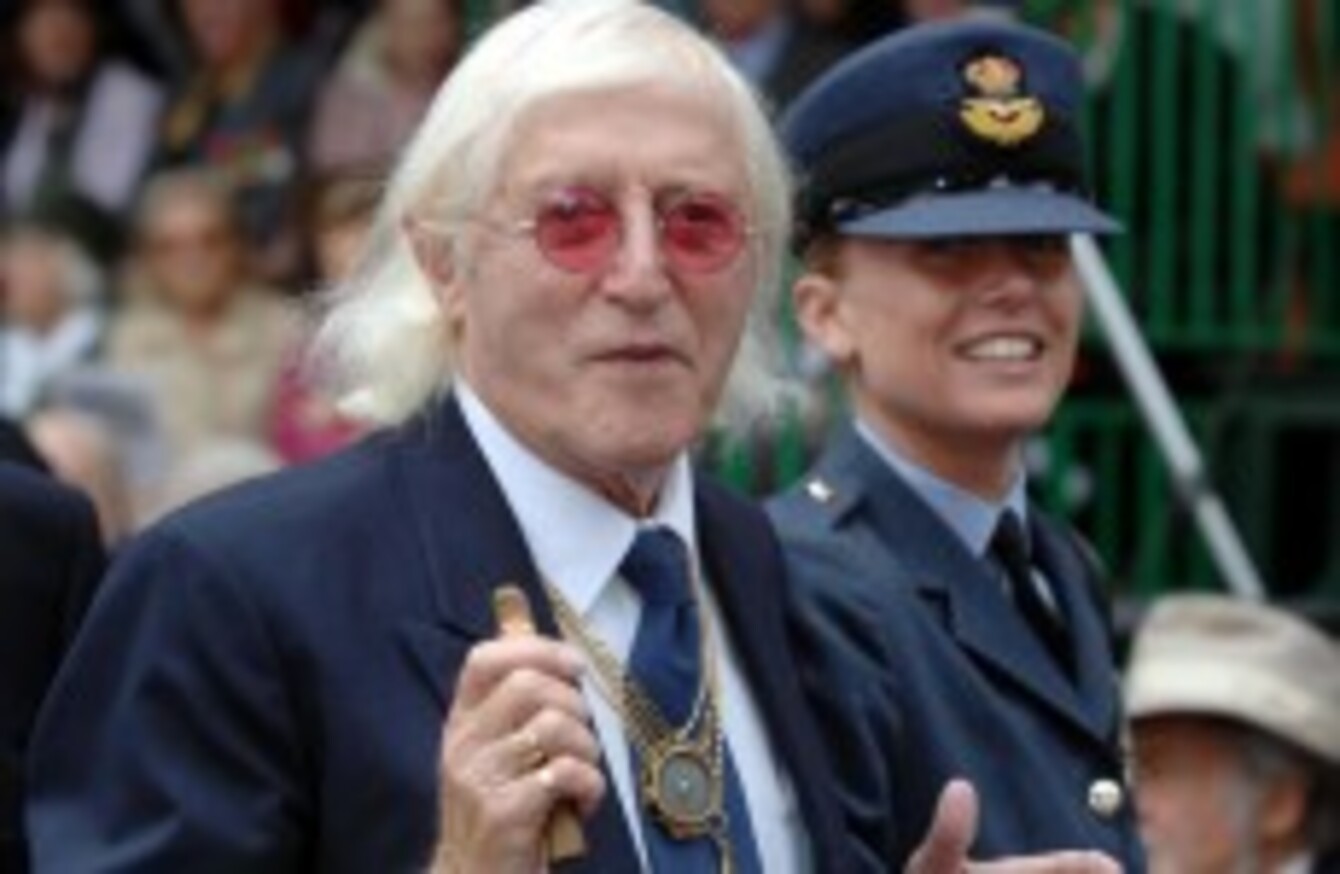 Image: Matthew Fearn/PA Archive/Press Association Images
Image: Matthew Fearn/PA Archive/Press Association Images
A CONTROVERSIAL NEW play has opened in London looking at the life of disgraced DJ Jimmy Savile.
The new play, 'An Audience with Jimmy Savile', looks at the life of the shamed sex offender with the title role being played by impressionist and actor Alistair McGowan.
It opened to critics last night in London at the Park Theatre and has drawn a storm of controversy about whether the show is appropriate considering its timing.
It draws on a mix of fact and fiction, using transcripts of police interviews given by Savile while he was still alive.
In an interview with What's On Stage earlier this week, the play's writer Jonathan Maitland said that he wanted to "give Jimmy Savile the trial he never had".
Maitland said that he had spoken to six of Savile's victims prior to the staging of the performance and had communicated with a much larger number through their legal representatives.
In relation to whether the staging of the play is too soon for the victims of Savile, Maitland said, "There's no flag that goes up and says 'now is the right time'. You have to be guided by the people whose opinions matter the most – the victims and the survivors."
For them, the timing issue is that their stories weren't told sooner, so we're telling the story too late, not too soon.
Response to the play has been mostly positive, with praise for Alistair's performance, which The Guardian has described as "repellently convincing".
A review in The Independent has called the play "insightful rather than insensitive" and that it "feels like legitimate conclusion to this scrupulously assembled, dramatically potent posthumous trial."
The play is set to run for a month until 11 July.