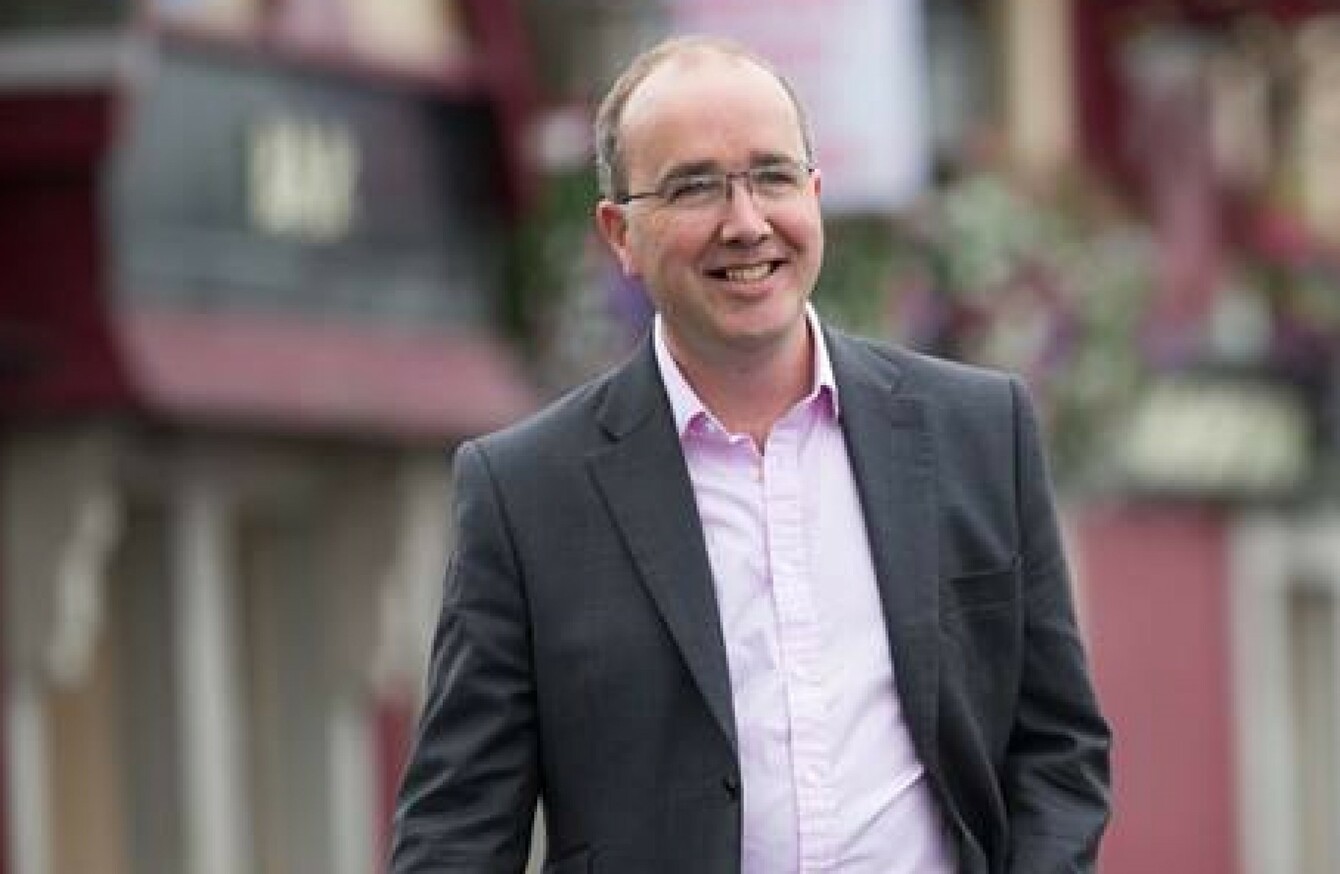 Image: Rollingnews.ie
Image: Rollingnews.ie
FIANNA FÁIL'S DUBLIN spokesman John Lahart leads a double life.
By day, he's a mild-mannered first-time TD, trying to balance constituency work with his frontbench role for the party.
By night, he's a psychotherapist, listening to slightly more deepseated concerns.
Lahart operates a practice of nine years' standing in Rathfarnham, Dublin, where he continues to maintain his professional accreditation by seeing longstanding clients in the evenings and weekends.
Sitting down with TheJournal.ie in Leinster House, we ask him to psychoanalyse Taoiseach Enda Kenny; Fianna Fáil leader Micheal Martin; the Left; and the Dáil at large.
1. Enda Kenny
"In the Dáil chamber, when you're sitting 20 feet from him, he's very human, very warm," Lahart says.
But there's a monitor 10 feet away. And whatever television does to him, it doesn't humanise him, it dehumanises him.
Does Lahart like him?
I like some things.
"I like at the moment, whether it's a legacy issue I don't know, his commitment to the Dublin north inner city. I'd like him to develop a model on drugs and social challenges that's transferable to parts of my constituency.
As a persona, I don't know. I have no idea [what he's motivated by].
2. Micheál Martin
And what about our 'shadow Taoiseach', the man behind the throne, whose pledge of Fianna Fáil supply-and-confidence support for Fine Gael has allowed a minority government to function?
"He's a is a natural leader," Lahart says of Martin.
Not through fear or authority but through example, hard work. What he did in the past three years….
"I think he's got a very paternal streak.
He's very easy to go to, very easy to talk to. He's a very empathic guy, who's serious, very serious about politics.
"And I think he really gets what's happening in politics in Ireland at the moment," Lahart adds.
"He's excited by it.
And he's really embraced the new politics and led it, and is very excited about the possibilities of Dáil reform…
Surely, though, Micheál Martin would be more excited at leading the next government?
"In time," the Dublin Southwest TD says. "We're still building, we're still building trust with people, and policies."
3. The Left 
Despite being a Fianna Fáil member since the early 1980s, Lahart describes himself as "slightly left of centre".
"I'm left-leaning… I try and get on with everyone," he says.
Two of my favourites are Mick Wallace and Clare Daly. They're two exceptionally bright people.
Clare Daly is exceptionally bright, very warm. It doesn't come across on television, but very warm – very funny, and very committed.
Yet Lahart criticises the Left for being unwilling to compromise.
"I would say about the likes of the Triple As, part of the demands of the new politics is you need to be prepared to compromise if you want to achieve stuff.
If they were really serious about their policies, they either wait for the revolution, or they try and deal with what's really going on.
"At some stage in politics, the rubber has got to hit the road."
4. The rest of the Dáil
"They're very bright people," he says. "Everybody has a distinct and local contribution to make.
True, there are actors. There are dramatists. Lots of theatricals, but at heart I think most of them are governed by much the same motive.
Lahart laughs long and heartily when asked if he classifies anyone in the Dáil as narcissists.
"All of human life is in the Dáil, you've lots of colourful personalities," he says.
There's no aspect of humanity missing, let's put it that way.
"No one knows how a piece of legislation is going to affect their own area like a TD."
He adds: "In politics, underneath it all they've been elected by the people.
"And when you're democratically elected and you put yourself up for election, you're trying to put a particular side of yourself up for election.
And what's curious is what makes people's minds up to vote for you.

What do voters feel they were doing when they elected John Lahart, or John Halligan, or Shane Ross?
"Sometimes voters see you as a reflection of themselves, and sometimes it's a reflection of their aspirations or their goals."
Read the full interview with Fianna Fáil's Dublin spokesman John Lahart on TheJournal.ie tomorrow from 7.45am.