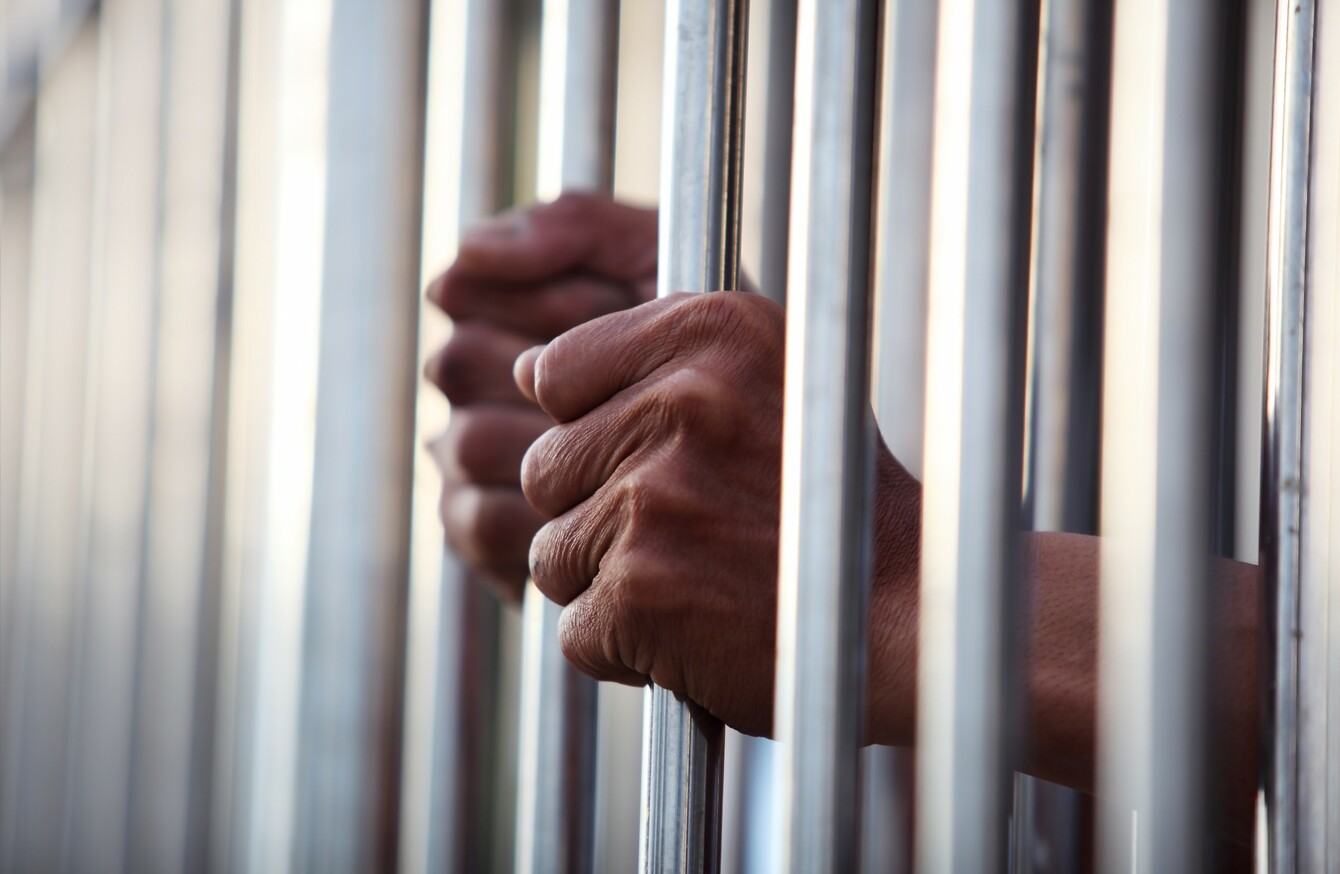 Image: Shutterstock/sakhorn
Image: Shutterstock/sakhorn
"DEAR MR. PRESIDENT, I write to you as the judge who sentenced Weldon Angelos to a 55-year mandatory minimum prison term for non-violent drug offences."
So begins a letter to Barack Obama from a former United States judge this week supporting clemency for a man he put behind bars, a case critics say again underlines the worst excesses of the US justice system.
In 2004, Judge Paul Cassell was forced to impose the hefty mandatory sentence on father-of-two Angelos, then 24, a first offender and a successful music executive.
Angelos, whose parents were Greek immigrants, was convicted in the western state of Utah for dealing a small amount of marijuana three times to a client who was in fact an undercover police officer.
The policeman also spotted a gun under his clothes and in his car, and a search warrant at Angelos's home turned up several handguns.
All in all, the offences left the judge no choice but to lock Angelos up for effectively the rest of his life. Twelve years later, he still languishes inside.
But in his letter to Obama and during sentencing, Cassell, who has since retired as a federal judge, made clear that he disagreed with the punishment he handed out.
"The court believes that to sentence Mr Angelos to prison for the rest of his life is unjust, cruel and even irrational," Cassell said at the time, pointing out that 55 years was a more severe punishment than that meted out for crimes such as aircraft hijacking or second-degree murder.
In his subsequent letter to the president, Cassell called the case "one of the most troubling that I ever faced in my five years on the federal bench."
Underlining the growing support for Angelos's sentence to be commuted, and the interest his case has garnered, The Washington Post on Wednesday organised a debate about cases just like his — convicts locked away for decades for comparatively minor offences.
"Mr Angelos is the perfect example – he's by no means alone – but he is the perfect example of why it is that we need to re-evaluate our minimum mandatory sentencing laws," said Republican Senator Mike Lee, a Utah prosecutor at the time of Angelos's conviction.
"Because when we get those wrong, it affects real people, this robs real communities of husbands, fathers, sons, uncles, nephews, over and over and over again."
Pushing for reform
In the 1980s and 1990s, the United States adopted a battery of laws of unprecedented severity to accompany a crackdown on drugs, a national priority at the time.
It saw the prison population explode, with a record 2.2 million people now behind bars, including the mentally ill and petty criminals.
Critics of the move – and there are many, across the political spectrum – say it was part of a pattern of failure: of 600,000 prisoners released each year in the United States, half return to prison within three years.
A disproportionate number of black and Hispanic Americans are behind bars.
In his last year at the White House, Obama wants to tackle the bloated and inefficient correctional system, in particular homing in on the use of solitary confinement in prisons, as part of his push for broader justice reform.
He has commuted the sentences of dozens of prisoners charged mostly with drug offences as part of that push, but Angelos has not been among them.
"There are tens of thousands of Weldon Angeloses serving unconscionably long prison sentences because of state and federal mandatory minimum laws passed decades ago by politicians pandering to public fears of crime," Glenn Martin, a former inmate, told AFP.
"They violate one of our most basic concepts of justice — that the punishment should fit the crime," added Martin, who founded JustLeadershipUSA, an advocacy group fighting for the prison population to be slashed in half by 2030.
"Ridding the country of these Draconian and ineffective laws is one of the highest priorities of the criminal justice reform movement, and for good reason."
#Open journalism No news is bad news Support The Journal

Your contributions will help us continue to deliver the stories that are important to you

Support us now
Turning the tables
Bernard Kerik has a special place in this debate.
The former head of the New York Police Department is credited with having driven down crime under the mandate of the Republican Mayor Rudy Giuliani.
He also oversaw Rikers Island, a notorious and huge prison complex in New York that includes thousands of people awaiting trial or those who cannot afford to find bail.
But the tables were turned on him to damning effect when, in 2010, he was sentenced to four years in prison for charges including tax fraud.
That meant he had the dubious distinction of being able to see prison from the inside, too.
"When I got there, I met young, black men from Baltimore or Washington that were serving 10 and 15 years sentences for possession of five grams of cocaine. Five grams is like two sugar packets from a doughnut shop," he said.
"I met commercial fishermen who caught too many fish, or caught the wrong tailed lobster, somebody who sold a whale's tooth on eBay."
Kerik believes that "judges should have the discretion to judge – we have evolved into a system where the prosecutors sort of run the game."
Which leads back to Judge Cassell and the man he locked up against his own wishes for five decades.
"I hope that President Obama acts favorably on Weldon Angelos's clemency application, as I and many others have urged," Cassell, now a law professor in Utah, told AFP.