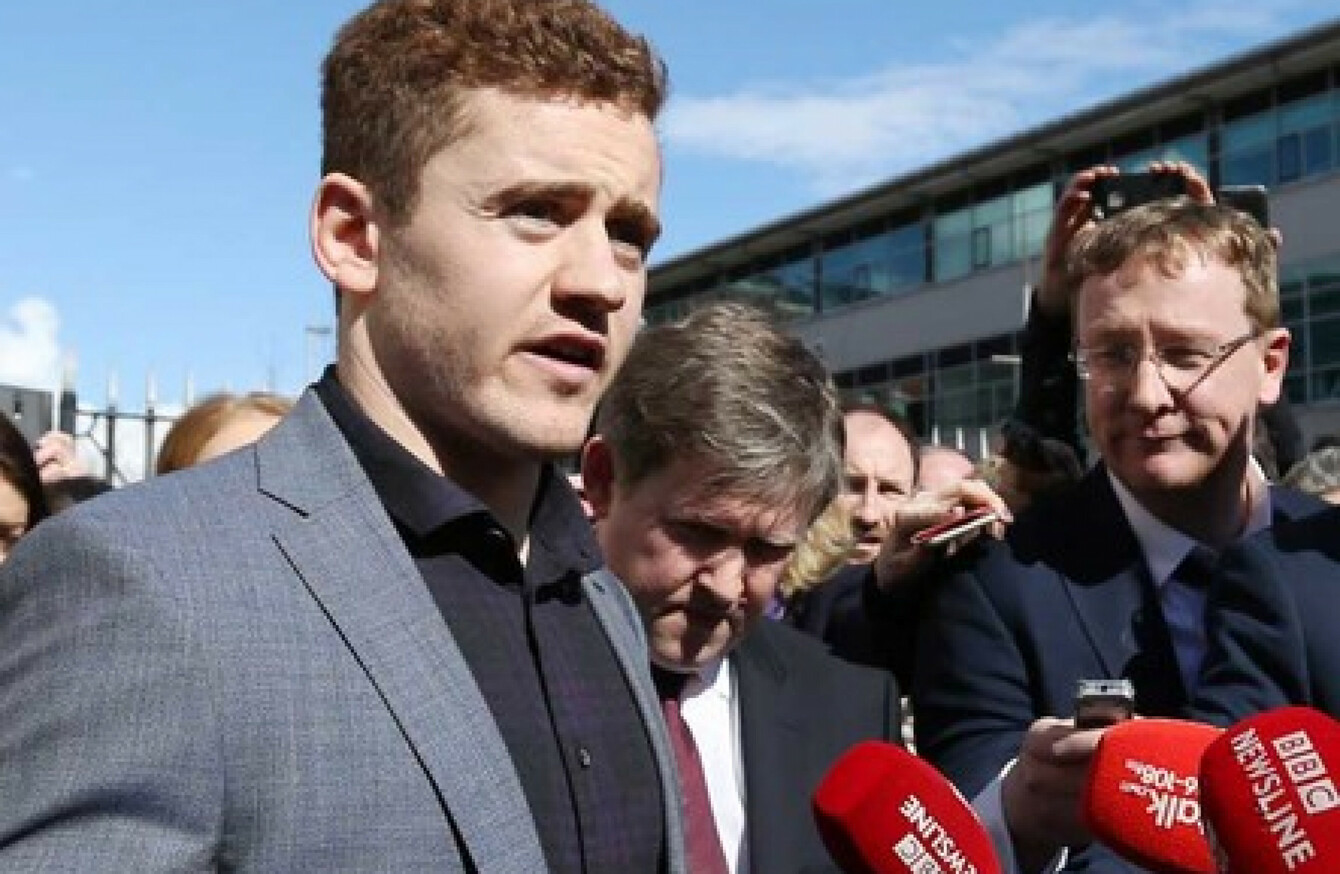 Image: Sam Boal via RollingNews.ie
Image: Sam Boal via RollingNews.ie
THE CROWN COURT judge who presided over the recent rugby rape trial in Belfast will hear legal arguments later this week to determine whether or not reporting restrictions can be lifted.
Following a mammoth trial spanning over nine weeks, Ireland and Ulster rugby teammates Paddy Jackson (26) and Stuart Olding (25) were unanimously acquitted by a jury of raping the same woman in bedroom of Jackson's south Belfast home in June 2016.
Jackson was cleared of a further charge of sexual assault, while their friends Blane McIlroy (26) and Rory Harrison (25) were also found not guilty of charges arising from the incident.
At the start of the trial, Judge Patricia Smyth put a reporting restriction in place which banned the media from reporting on anything said in the absence of the jury.
It is normal practice that any reporting restrictions imposed during a trial are lifted at the end, as the jury can no longer be prejudiced. However, the reporting restrictions in this case remain in place.
An application was subsequently launched by several media outlets at the conclusion of the trial in a bid to have the reporting restrictions lifted, and was due to be heard on 25 April.
However, those outlets taking the application have expressed a desire to have the application dealt with sooner that the end of the month.
The application was listed in front of Judge Smyth earlier today, when a barrister representing the media outlets claimed there was no basis for reporting restrictions to remain in place. Gerry Simpson QC said: "This is a matter which we say should be dealt with very quickly."
Stephen Toll, who represented Jackson during the trial, also spoke during the brief hearing, and said: "I do not think we have proper focus on the issues because the media are refusing to say what applications they are wanting to rule on.
They can stand on their rights and that is their prerogative. We may have a concern about the Convention rights (human rights) of the defendants and other persons that may be affected.
This prompted Simpson to tell the court: "The media are not refusing to do anything. I have no idea because I do not intent to ask the media. That's the wrong question to ask."
The right question, the barrister suggested, is to ask if there is a lawful basis for the restrictions remaining in place.
Agreeing this was the "correct question" that needed to be addressed, Judge Smyth said she would listen to the legal arguments on Wednesday afternoon.